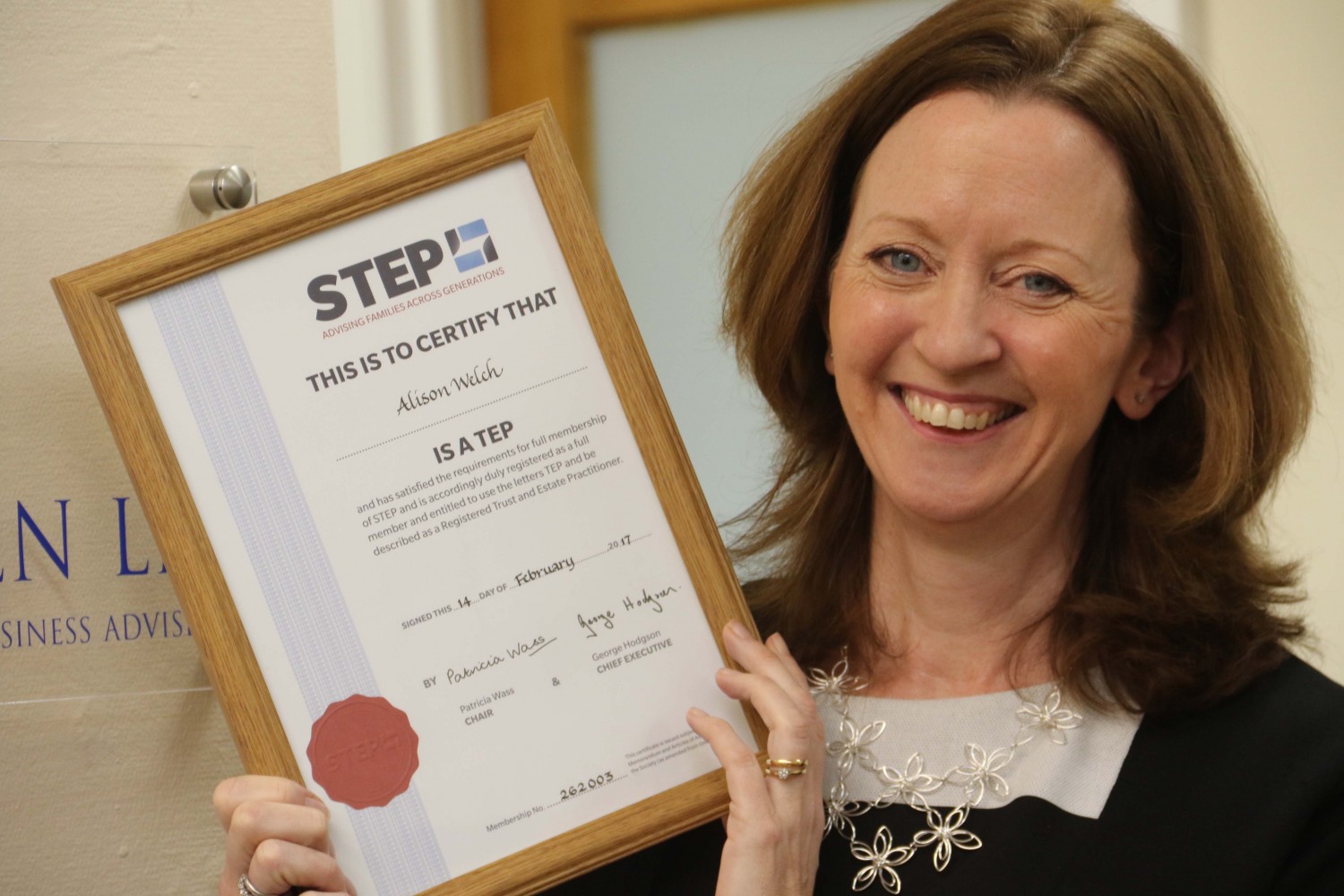 Date posted: 10th Mar 2017
Owners of family businesses and high net worth individuals will find putting their affairs to be less taxing thanks to the help of one of the best qualified practitioners in the country.
Clive Owen LLP Senior tax manager Alison Welch is one few chartered accountants and chartered tax advisers to become a full member of STEP, a worldwide professional association dealing with capital taxes and succession planning.
The Society for Trust and Estate Practitioners is highly regarded within the legal and professional services industry and Alison's membership enhances the practice's trust and inheritance tax planning skills.
To secure the prestigious STEP membership Alison has passed a series of demanding examinations to supplement many years of experience.
Alison said: "Tax planning is a very complex area and, as we have seen from several high-profile cases involving celebrities, that is all too easy to stray the wrong side of the rules.
"Having this qualification allows me to help clients plan for the future, protect assets, while ensuring they are contributing the correct amount to the country's tax requirements."
The qualification covers the law surrounding estates and wills and taxation issues, relating to trusts and estates.
"I work extensively in these areas of compliance and planning, so felt it was important to make sure I was as highly qualified as possible," said Mrs Welch, who is married with two sons at university.
"It has been hard work with two years of self-study and challenging exams every six months, however, I've enjoyed the course and use the knowledge learnt every day so it has definitely been a worthwhile investment of my time"
Tax partner at Clive Owen LLP, Alan Moore said: "The STEP exams are notoriously tough and achieving the qualification is testament to Alison's determination to succeed and provide the best advice to clients. She will be able to help our team build their services and help our clients look after their affairs."
Clive Owen LLP operates offices in Darlington, Durham and York and is recognised as one of the largest independent firms of chartered accountants in the North, employing around 100 staff including ten partners.
---