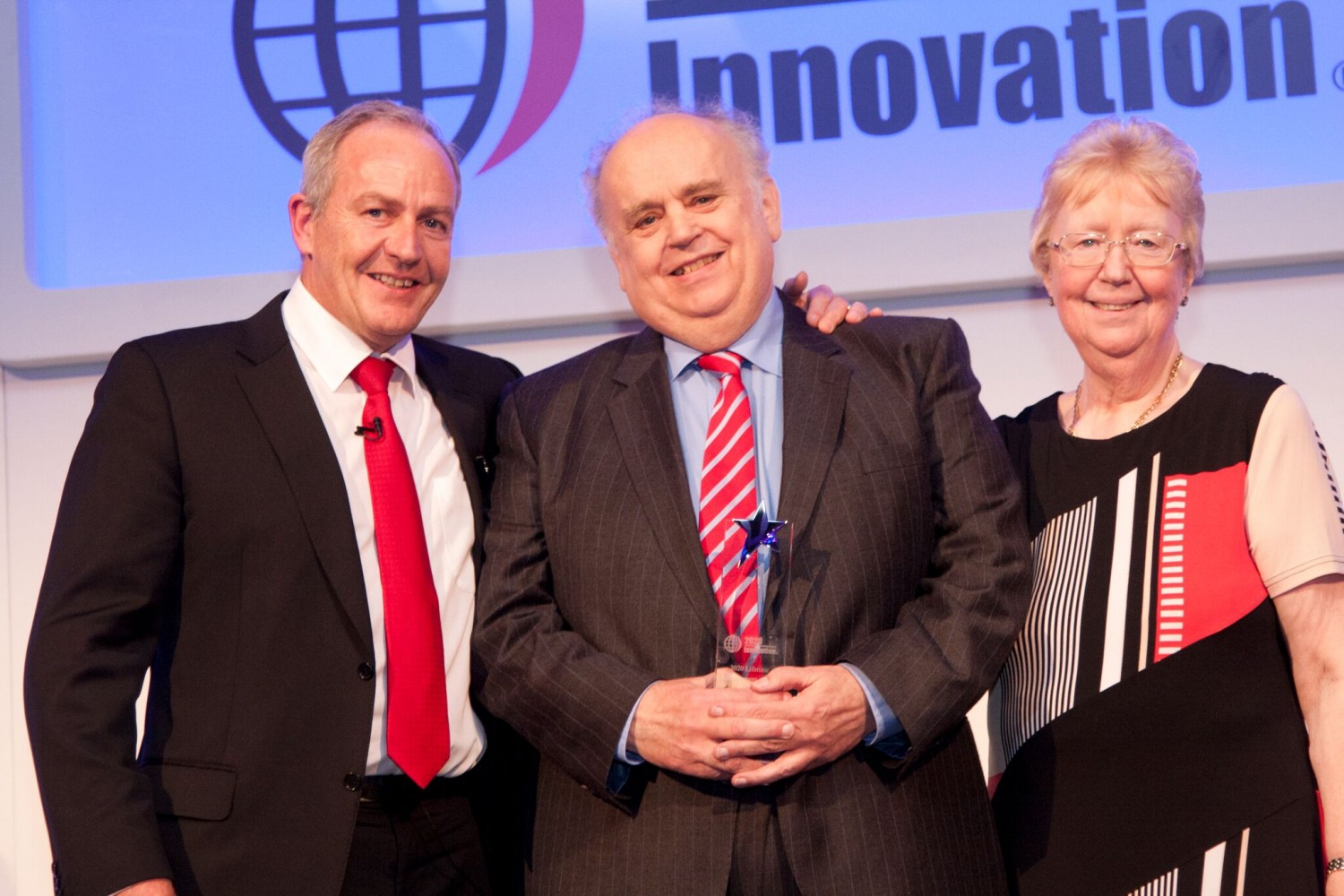 Date posted: 29th Oct 2017
A well-known North East professional described as an "accounting hero" and an inspiration has been recognised with a lifetime achievement award.
Clive Owen's dedication to accountancy was celebrated by industry colleagues at the annual 20/20 Innovation Group Conference, the first time the lifetime achievement award has been presented.
Clive started his chartered accountancy practice in Darlington in 1983, expanding to York in 1994 and to Durham in 1997 and still acts as a consultant within the business.
Clive Owen LLP has gone on to become one of the region's best-known, homegrown businesses, advising and providing business solutions for owner-managed businesses, predominantly throughout Yorkshire and the North East.
Gordon Gilchrist, speaker and writer of 2020 Innovation, who nominated Clive after working with him since 1994, said: "Now that Clive has retired as Partner and Managing Partner, it seemed appropriate for 2020 to recognise his tremendous contribution to his firm, his community, the accounting profession and his family.
"I have found his company both extremely interesting and thoroughly enjoyable. As somebody who sees a great deal within our profession, Clive shines above most."
In a citation given at the ceremony, Clive Stevens, board director of Kreston International, a global network of independent accounting firms, said: "Clive Owen is one of my accounting heroes. He had the steel and determination to start his practice. He had the wisdom to surround himself with great people and the skill to overlay a clear ethos of service to the community throughout the firm.
"His core values of service and listening to his clients have been a major contributor to the growth of his firm and its increase in geographic footprint.
"He should be rightly proud to have been responsible for creating one of the major professional service firms in the North East of England – but I suspect he is too modest to dwell on it.
"It was because of his sound approach to business that my firm appointed Clive Owen LLP as our auditors. He and his firm have been a major contributor to the development of the Kreston group in the UK and we have valued his friendship and counsel for many years."
Clive said he was honoured to receive the award and added: "I feel this award is not just for me but recognition for all the colleagues who have worked for Clive Owen LLP over the years."
---