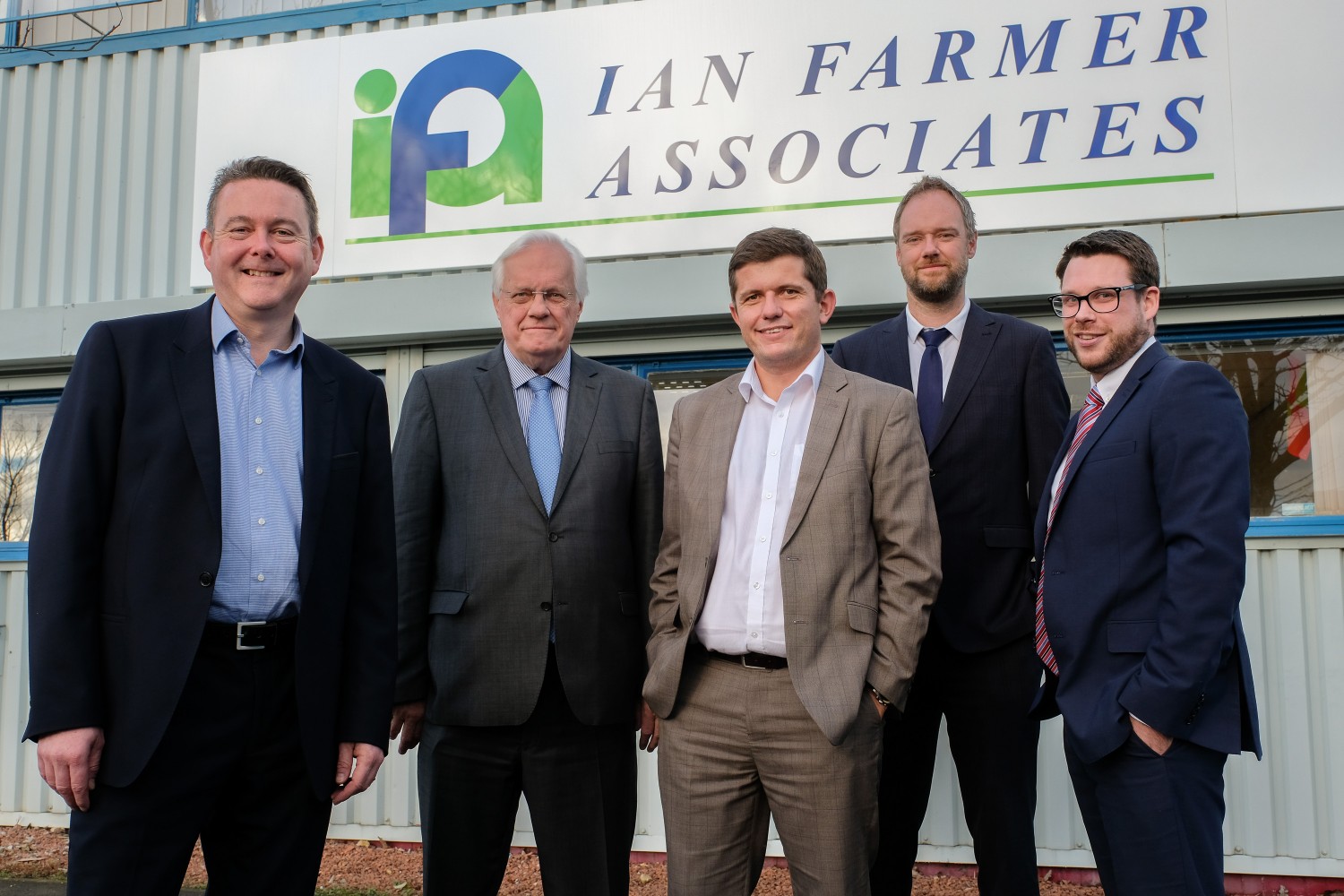 Date posted: 9th Jan 2018
RSK has acquired the  company,  Ian Farmer Associates, a site investigation services company which has operations throughout the UK. The acquisition of the major ground investigations company was brokered by North-East accountancy firm, Clive Owen LLP, and will lay the foundations for future growth.
Washington, Tyne and Wear-based Ian Farmer Associates was advised and sold to leading environmental consultancy RSK by the corporate finance team at Clive Owen LLP, led by Angus Allan, in a deal that promises to be beneficial to both RSK and Ian Farmer Associates.
All 108 staff of Ian Farmer Associates are being kept on and the business principals – Ken and John Marsh – who have more than 50 years combined experience across all sectors – will stay on to assist the integration.
Operating from eight sites across the UK, Ian Farmer Associates will become a key part of RSK's Geosciences and Engineering division. Its name and brand will be retained as a wholly owned subsidiary of RSK.
The acquisition brings new services to add to RSK's fast-growing environmental, engineering and technical support services business and expands its footprint as one of the biggest natural and built environment consultancies in the UK.
David Wilson, Associate Director of Clive Owen Corporate Finance, said: "We have worked closely with Ian Farmer Associates and supporting this disposal has been a particularly satisfying experience because the outcomes have been so beneficial for everyone involved.
"Knowing Ian Farmer Associates intimately allowed us to find the most appropriate opportunity for them, then anticipate and plan a clear journey through complex negotiations towards a successful disposal.
"Becoming a wholly owned subsidiary of RSK will allow the business to flourish and grow to achieve a bright future. Our team has had a busy year and this deal, for a very longstanding client, has been one of the highlights."
Ian Farmer Associates has been carrying out ground investigations since 1985 and has built a strong client base of consulting engineers, builders, developers, architects, utilities, local authorities and government organisations.
With an annual turnover of £10 million, its principal areas of work are in ground investigation covering geotechnical and geoenvironmental services, along with construction and built environment services.
Clive Owen LLP worked with law firm TBI Law, who assisted the shareholders in all aspects of legal due diligence and negotiating the transaction documentation.
John Marsh, a director of Ian Farmer Associates, said: "Joining forces with such a distinguished and compatible company as RSK makes for a very strong relationship that offers us the opportunity to provide our existing clients with new services and to expand our expertise and offerings across the RSK portfolio.
Working with Clive Owen and TBI simplified the process, leading to a smooth transition, which allowed us as directors to continue focusing on the day to day running of the business throughout the negotiation process."
Dr Alan Ryder, Chief Executive Officer, RSK Group, said: "I am delighted to welcome Ian Farmer Associates to the RSK family. The company has extremely experienced and skilled professionals who share our common values. RSK and Ian Farmer Associates see the provision of the highest quality environmental services to enable excellent infrastructure projects of all kinds, while at the same time delivering the best solutions for our clients, as a top priority. These shared values will see both organisations strengthened and consequently many competitive advantages made available to our customers."
---