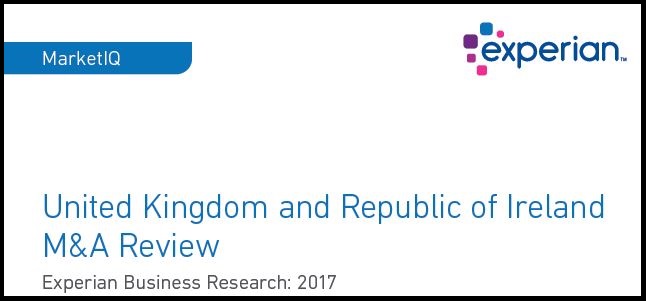 Date posted: 12th Jan 2018
The team at Clive Owen Corporate Finance are celebrating a successful 2017 after being named as one of the top financial advisers in the region.
Experian has just published its annual UK and Republic of Ireland mergers and acquisitions report based on its business research. It shows Clive Owen LLP ranking at number two in the region based on the volume of  M&A transactions completed in 2017.
In addition to the M&A transactions included in the report, Clive Owen LLP has also completed a number of significant disposal mandates in 2017, including some high profile deals involving private equity firms and multi-national PLCs.  Successful business sales to the likes of VINCI Group and RSK further strengthens the view of Angus Allan, Corporate Finance Partner at Clive Owen LLP, that the north east is an attractive region in which to operate in.
He commented;  "It's such a pleasure to work in this diverse and enterprising environment. Our region is full of hard working entrepreneurs who have built successful businesses and are motivated to take them to the next level. As a longstanding firm of chartered accountants and proactive business advisers, we support these businesses, helping them achieve their financial goals.  2018 has already started really positively and we look forward to working with even more businesses this year."
See the full report here
---