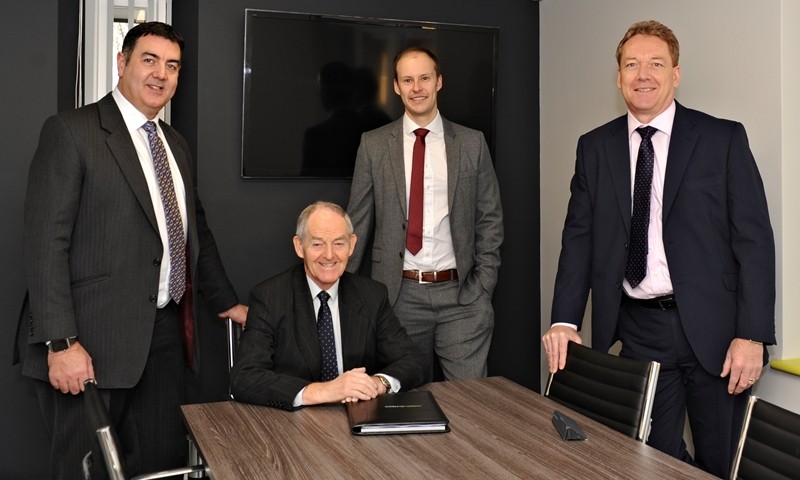 Date posted: 10th Jan 2018
Teescraft Engineering has bought the entire issued share capital of a £5m-turnover counterpart for an
undisclosed sum.
The deal for LH Quarry Plant also includes the acquisition of Baxter Crushers as a wholly-owned subsidiary.
Established in 1968, LH Quarry supplies and manufactures quarry plant equipment. It employs approximately 40 staff and is based in Stockton, which it provides its services to industries in the UK, Europe, the Americas, South Africa and Asia.
The opportunity to acquire LH Quarry Plant came about because majority shareholders and brothers, Nick and Phil Caswell, were set to retire and wished to secure a buyer for the company, which was founded by their father, Laurie Caswell.
Teescraft, which currently operates from two sites in Bishop Auckland, two further sites in Stockton and a site in the Midlands, believes the acquisition will offer the potential for expansion and diversification, plus the ability to take on larger contracts within its current areas of operation.
David Green and Andrew Evans, who have both worked at LH Quarry Plant for more than 30 years, will remain as part of the new management structure.
There will be no job losses as a result of the sale.
Swinburne Maddison advised Teescraft Engineering on the transaction, with Clive Owen LLP acting on its behalf. BHP Law acted for the shareholders of LH Quarry Plant.
Rob Yorke, managing director of Teescraft, said: "LH Quarry Plant has a history of building on success to expand and diversify, meeting new industry challenges head-on and investing heavily in the business over the years to improve efficiency and meet customer demand.
"We are keen to continue this journey and excited by the level of knowledge shared by our companies. We envisage a truly great future for the combined group.
"The team at Swinburne Maddison have done a tremendous job for us and have provided wise counsel at every stage of the transaction, which, with their help, has progressed very smoothly."
Partner Martyn Tennant, head of corporate and commercial at Swinburne Maddison, added: "We were particularly pleased to have been recommended to Teescraft to undertake this important and strategic acquisition.
"Not only did this deal give us scope to draw upon the wide range of expertise at our disposal, but it is a clear indication that experienced M&A services are available within County Durham. We hope that this transaction is only the first of many instructions we receive from Teescraft as it continues to expand and diversify its business and we wish them all success in the future."
Gary Ellis of Clive Owen LLP, who worked on the deal alongside fellow partner Angus Allan, said: "We were delighted to have assisted Rob and the team at Teescraft to add this strategic acquisition to the existing group and, as valued clients of our practice, we wish Rob and the directors of LH Quarry Plant well as they anticipate delivery of further growth as part of the enlarged group."
---