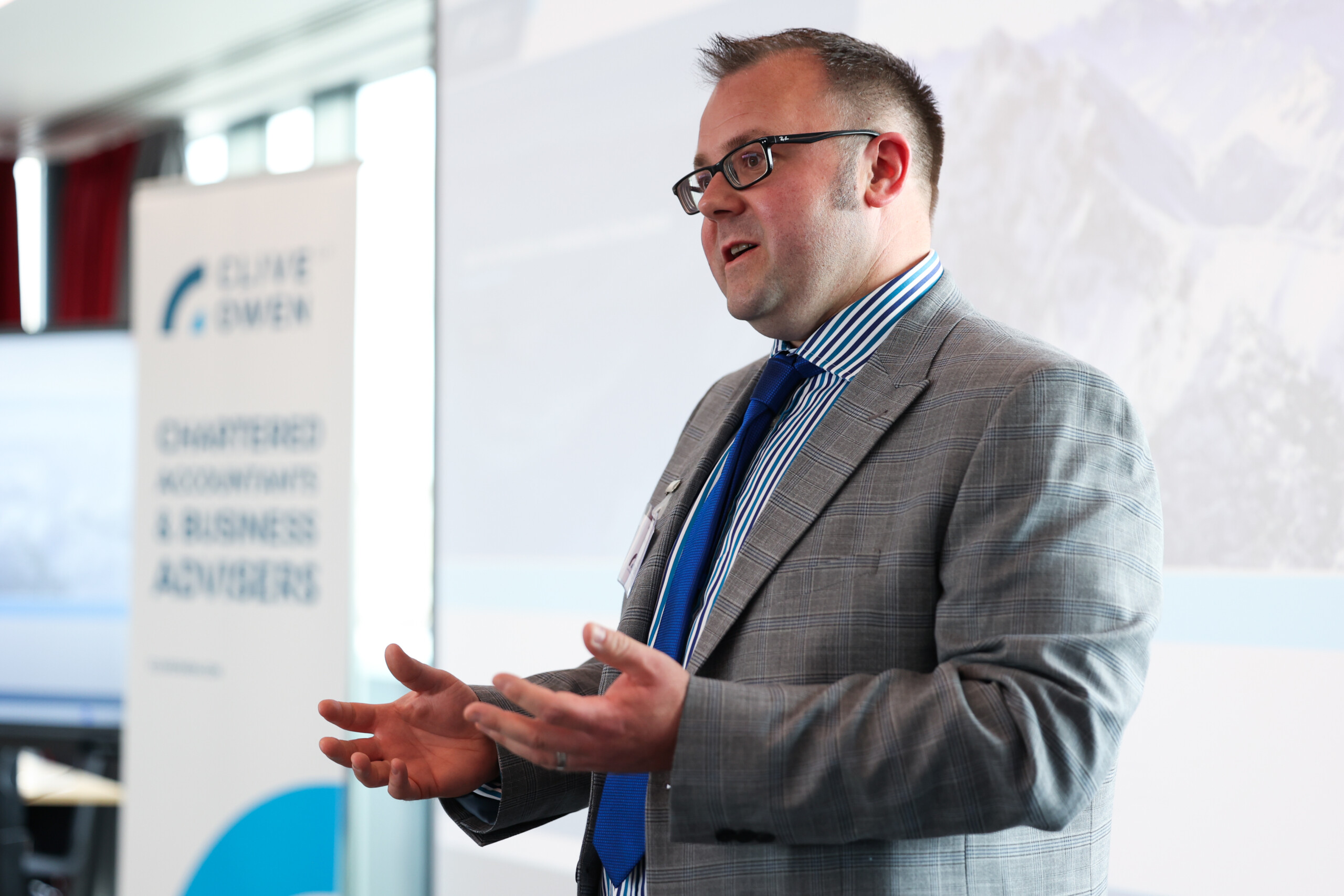 Date posted: 9th Feb 2018
Tax isn't just for January!
Once upon a time, in a faraway land, Prince Charming and Cinderella have just paid their January tax bills…..they look at each other and slump back in their thrones and agree that they are pleased that they don't need to think about tax again until January next year…
This scenario is often too close to reality for Lee Watson, tax director at Clive Owen LLP. Lee is a pragmatic tax adviser who spends his time working with families and owner managed businesses to reduce taxes all year round.
Lee believes that everyone should constantly monitor their tax affairs, particularly in the period before the end of the tax year. This is a crucial period as it is necessary to ensure that tax allowances and reliefs are maximised across the family unit and to seek tax efficiencies for future tax years.
With constant changes and ever-expanding legislation, it is important that bespoke tax advice is sought regularly by individuals, corporates, businesses and trusts.
Lee goes on to say:
"In recent years we have seen cuts to income tax relief for landlords, cuts to pensions tax relief for high earners, changes to inheritance tax reliefs, increases in income tax on dividends and many more changes which impact on the amount in your pocket. "
It's not just the changes in tax law that need to be considered as changes in personal circumstances can trigger tax planning requirements. Events such as marriage, divorce and the birth of children and grandchildren are all times for people to consider their tax affairs and wishes. It would be unusual if these events all happened in January.
Interestingly, solicitors highlight divorce as a significant January issue and tax needs to be factored in as Lee highlights;
"You only have until the end of the tax year (which is 5 April) of permanent separation to transfer assets between separated spouses without the "ugly sister" of tax rearing its head. If the transfer takes place after 5 April, then the estranged couple may face some additional tax problems."
Lee's top tax tips are;
Take expert advice
Tax can be complex but that's why professional tax advisers exist. They will be able to give you the advice you need and allow you to spend time on more important matters such as running your business.
Find time to plan
Tax is an event driven charge and it is important to plan prior to an event. Planning allows you to take control of your financial future and means that you don't end up in a position of having unexpected bills at the worst possible time.
Be proactive
There are many ways to save tax, some of which can be quicker to implement than others, but you could be missing out if you don't involve your tax adviser and discuss your options.
Lee adds "Sadly, many people seek advice when it's too late. We have experienced many tax inefficiencies such as companies being sold or passed on with a risk that capital gains tax reliefs aren't guaranteed. In addition, we see many cases where an individual's Will has not been drawn up in a way that considers the many inheritance tax reliefs available.
If clients take advice early, the cost of the advice will pale into insignificance when compared with tax savings."
Lee Watson is a tax director based at the Darlington office of Clive Owen LLP. The tax team in Darlington alone consists of seven tax specialists, the majority of whom are qualified chartered tax advisers (including Lee).
---