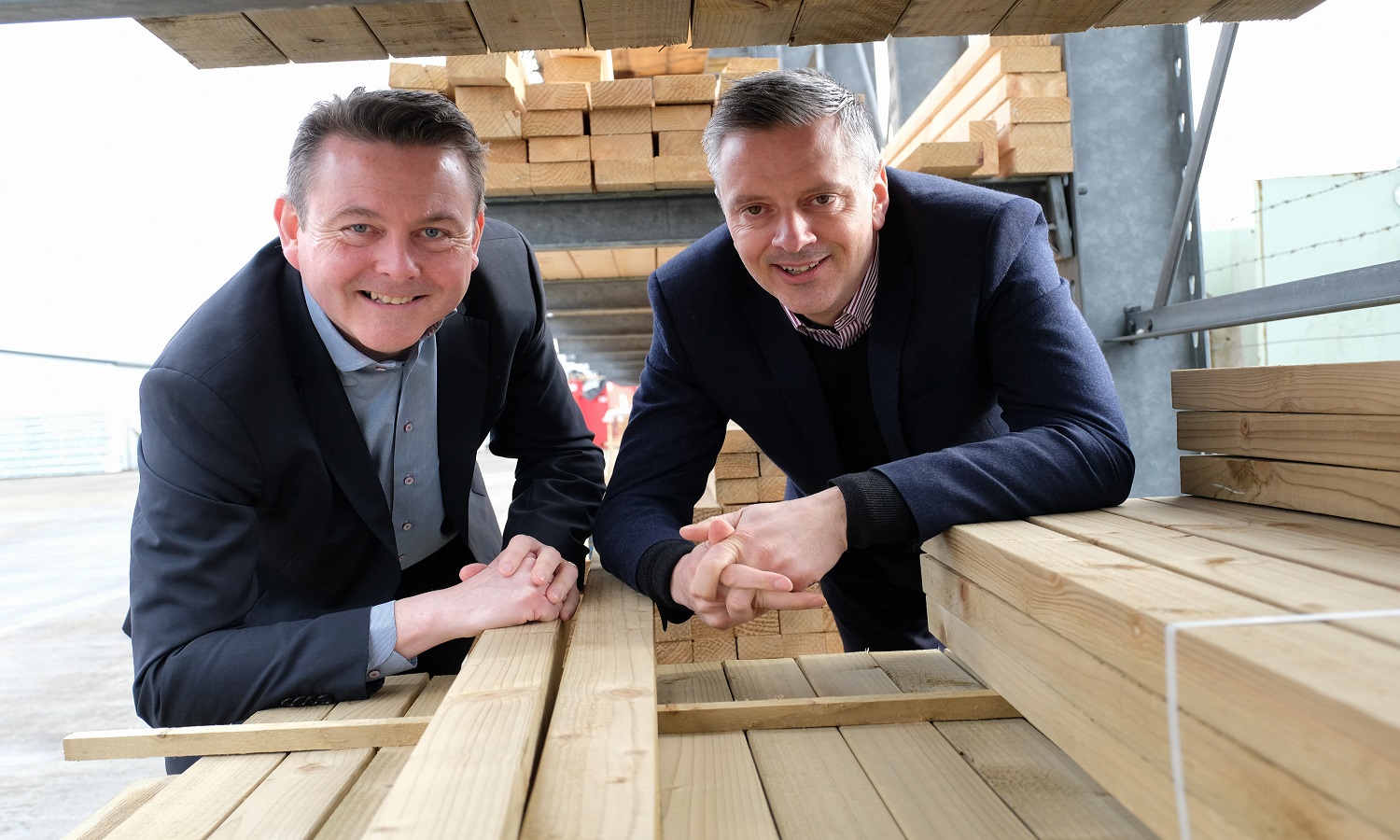 Date posted: 29th Mar 2018
One of the leading timber merchants in North Yorkshire and the North East has been acquired in a deal brokered by a firm just confirmed as one of the top financial advisers in the region.
Angus Allan, partner in Corporate Finance, originated the deal between Cairngorm Capital Partners LLP and NYTimber and provided ongoing financial advice on the transaction.
NYTimber will merge into Cairngorm Capital's existing portfolio company, Thornbridge, as part of its strategy to consolidate the UK timber distribution sector.
The enlarged group will have 15 branches in the North of England and Scotland, generating revenues of over £50 million and employing over 360 people.
NYTimber's managing director Nick Kershaw will continue to lead the NYTimber business and will join the enlarged group board.
This is the second deal that Angus Allan has completed with Cairngorm Capital and comes as an acquisitions report published by Experian ranks Clive Owen LLP at number two in the region based on the volume of mergers and acquisitions transactions completed in 2017.
Angus said: "It has been such a pleasure to work with Nick Kershaw from NYTimber and the team at Cairngorm Capital. I have worked with the team from NYTimber for over 16 years on a number of transactions including the original MBO in 2004.
As a longstanding firm of chartered accountants and proactive business advisers, we support businesses across the region helping them achieve their financial goals. 2018 has already started positively and we look forward to working with even more businesses this year as the North East continues to be an attractive region in which to operate."
Angus and his team completed a number of significant disposal mandates in 2017, including some high profile deals involving private equity firms and multi-national PLCs.
Established in 1979, NYTimber has a dedicated manufacturing and distribution centre in Brompton-on-Swale, near Richmond, supported by regional retail outlets in North Shields, Sunderland, Middlesbrough, Darlington, Richmond, Northallerton and Ripon that serve customers including construction companies, house builders, property developers, self-builders and the public nationwide. The headquarters are based at Northallerton and houses design capabilities as well as operates as a trade and retail outlet.
In 2017, NYTimber had revenues of £18 million and employed over 200 staff.  The acquisition is Cairngorm Capital's 12th proprietary transaction since July 2016 and its second in the timber distribution sector, coming soon after the purchase of Thornbridge.
Neil McGill, Investment Director and head of Cairngorm Capital's Edinburgh office, said: "As investors we are actively engaged in the strategy and operational development of our portfolio companies. We have been working hard to find opportunities to scale our timber business rapidly. Like Thornbridge, NYTimber is a very high quality business with a great management team and a shared focus on excellent customer service."
Mr Kershaw added: "We welcome the investment from Cairngorm Capital. This deal will support the growth ambition of NYTimber's management team. Combining with Thornbridge is the perfect partnership for two businesses, which share a commitment to innovation and the highest standards of customer service. There are great opportunities across the sector and the alignment of our goals, values and vision offers significant strategic benefits for both organisations."
---