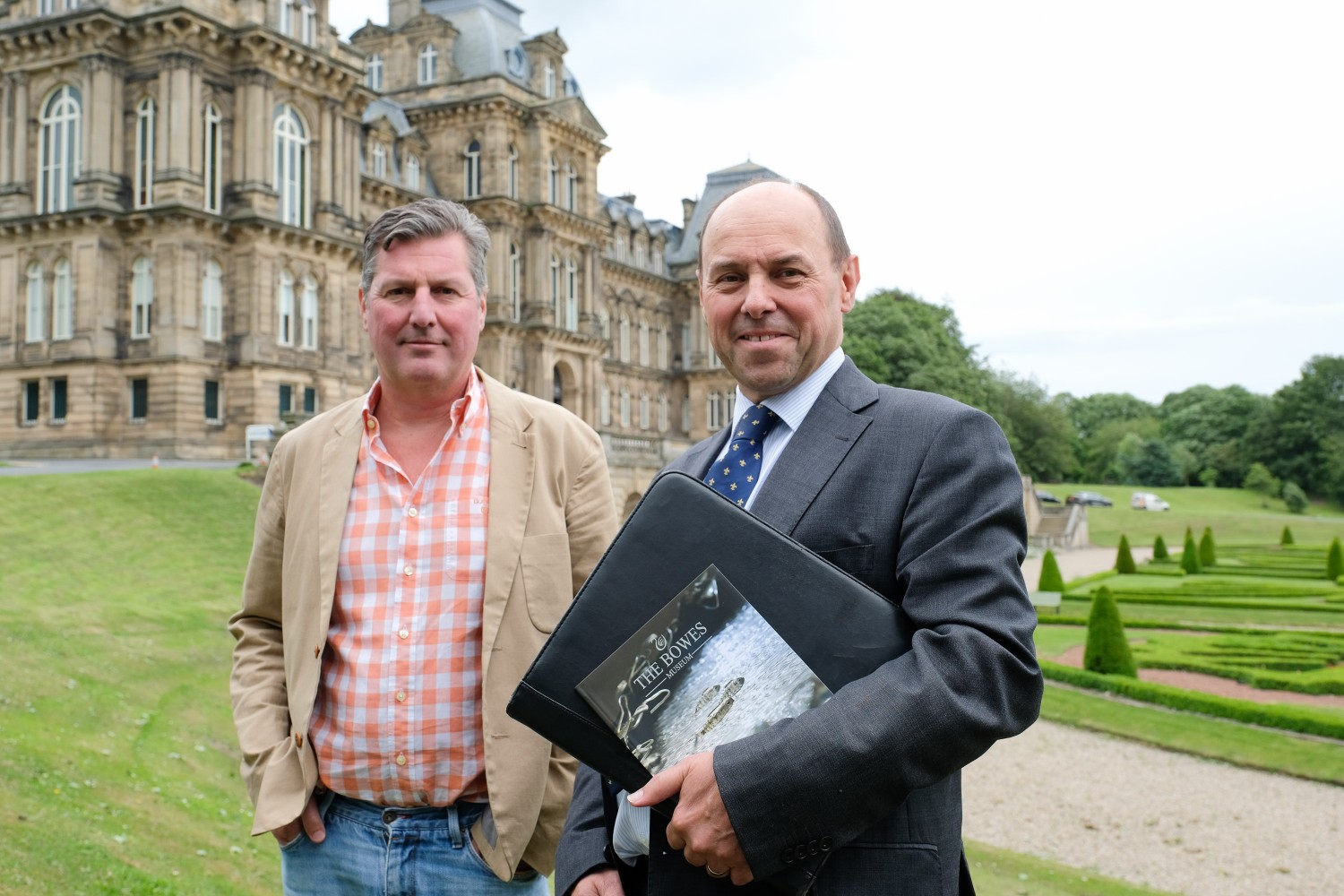 Date posted: 26th Jun 2018
Clive Owen LLP has become a Corporate Partner to support The Bowes Museum in the Barnard Castle institution's 125th anniversary year.
The Bowes Museum is a registered charitable trust, which relies on funding and donations in order to continue caring for the collections, building and grounds as well as striving to deliver rich and diverse exhibition and education programmes.
It has a major exhibition beginning in July; Catwalking: Fashion through the Lens of Chris Moore. Accompanying the unique photographs will be a stunning selection of 40 original catwalk outfits, loaned to the Museum by the world's leading fashion houses in a unique collaboration.
Tony Luckett, managing partner at Clive Owen said: "We are delighted to be working in partnership with The Bowes Museum. It is an iconic location which brings some wonderful and unique cultural experiences to our region. It is an amazing building, filled with nationally renowned works of art and which plays host to some fantastic temporary displays as diverse as the Catwalking fashion exhibition and the wonderful illustrations from Roald Dahl's BFG books, both of which are taking place this summer.
"It is important to us that we support charities and good causes within the communities in which we live and work and the profile The Bowes Museum brings to the North East is invaluable. I hope we can play a small part in enabling it to continue to offer exhibitions, events and, importantly, educational opportunities going forwards. I very much look forward to working with The Bowes and supporting its wonderful facilities."
Adrian Jenkins, Director at the Bowes Museum, said: "It is highly fitting that the launch of Bowes Business Partners takes place during our 125th anniversary year. As a hugely successful business man in his own right John Bowes would approve of The Bowes Museum in the 21st Century connecting culture with business, in particular local business. The interaction of art and culture with business and local economies has a proven record of success, they can together grow economies and collective prosperity. It is highly fitting time for us to welcome Clive Owen as a new partner to our corporate scheme, with a shared vision for all our futures."
---