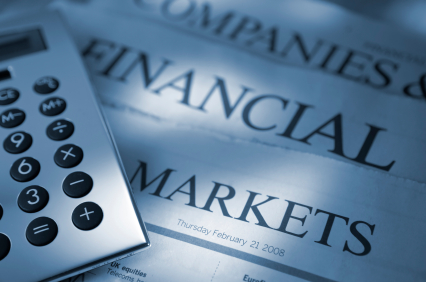 Date posted: 23rd Oct 2018
Philip Hammond will present the 2018 Budget on 29 October 2018 for the following year.
Theresa May has already hinted that tax rises will be required to fund the NHS and a post Brexit UK economy, so it wouldn't be a major surprise to see taxes increase.
As to which taxes will increase, this will not be known until the Budget presentation. How this is done will be interesting as due to the minority Government, any increase in tax rates may be difficult to push through. However, reducing reliefs and allowances could give the Chancellor an opportunity to increase the country's tax take, without necessarily increasing headline tax rates.
In the meantime, Lee Watson, Tax Director, gazes into his crystal ball.
Income taxes
We wouldn't be surprised to see a freezing of the personal tax allowances or the starting point for the 40% tax band. In addition, there has been a recent study into the fiscal impact of the 50% tax rate, which was reduced to 45% a few years ago (for those earning above £150,000), so it would not be a surprise to see a consultation introduced on this in the near future.
There is a quite a penal effective tax rate of 60% for on those earning more than £100,000 due to the reduction of an individuals' personal allowance once earnings go above £100,000. Could the start point for the reduction of the personal allowance drop (perhaps to say £90,000) to catch more taxpayers within the stealth 60% tax net?
Another area that could raise some revenue for HMRC would be an attack on those running their business via a limited company and drawing income as dividends. Tax rates were already increased by his predecessor a few years ago with Hammond reducing the £5,000 dividend 'allowance' to £2,000 in the 2017 Budget. Could we again see a reduction in this allowance or even an abolition for those receiving dividends from non-plc's?
Finally, around the Budget every year, there is significant speculation that the tax relief associated with pension contributions will be cut. According to pensions experts, the tax relief associated with pensions is higher than the defence budget! In recent times, the tapering of the amount that you can save into your pension has been introduced and is likely to continue. Again, the point at which the tapering impacts, could be reduced.
Unpopular last year with the changes to national insurance (known as the "white van man tax"), the Chancellor is unlikely to increase personal national insurance payments but could increase the payments made by an employer on behalf of the employee.
Capital taxes
When a business owner sells their business, they could achieve a low 10% rate of tax upon the monies they receive from the sale by claiming entrepreneurs relief. This can apply to the first £10m of proceeds received, which is quite a generous relief. Could this amount be reduced to increase the tax take? In addition, there are many conditions to be met to ensure that this 10% tax rate is achieved (which are outside the scope of this article) but one of those is a twelve month ownership period. Could this period be extended to encourage longer term growth and investment by a business owner?
A think tank has urged for landlords to be given capital gains tax breaks from the sale of buy to let properties to long term tenants. It is argued that this would allow private renters to get onto the property ladder akin to the Right to Buy regime introduced many years ago. This could certainly be a vote winner for those not on the property ladder.
Changes could be made to simplify inheritance tax and the many reliefs available. Increasing the 'nil rate' threshold which has been frozen for a number of years seems a simple way to do this but it is unlikely that the Chancellor will increase this threshold and may instead look for other avenues of simplification.
Business taxes
It would seem folly to reduce R&D tax relief which is a great incentive for those companies investing in developing new and improved technologies. This will be a particularly valuable relief to continue to attract inward investment from outside of the UK and hopefully won't be tampered with!
The UK rate of corporation tax is one of the lowest in the G20 and there is a further reduction intended to apply from April 2020. It would not be a shock to see this delayed or abolished.
HMRC introduced a set of rules known as IR35 in 2000 which aims to tackle 'false self-employment' and increase taxes. IR35 applies where individuals would be regarded as an employee, were they not supplying their services via an intermediary – in most cases a limited company in which they or their family own the majority of the shares. However, the onus is on the limited company to self assess that IR35 applies to them unless HMRC decree otherwise. Due to limited manpower to police these rules, a few years ago HMRC shifted the onus to assess the situation onto public bodies using such contractors. It was therefore up to the public body to assess whether they pay the company gross (without the deduction of tax) or essentially deduct taxes on the basis that the individual providing the services was an employee. It is rumoured that such a direction could be made by HMRC onto private companies. We wouldn't expect that this would be introduced straight away but a consultation on this matter could begin shortly after the Budget.
In positive news, the annual investment allowance which gives 100% tax write off for the costs of plant and machinery could be increased from the current £200,000 limit to a much higher amount (perhaps even as high as £1m) to encourage investment in a post Brexit UK.
Join us!
The above thoughts are entirely speculative and should not be relied upon as fact. However, join us on 31 October 2018 at our Budget seminar to discuss whether the predictions came true!
---