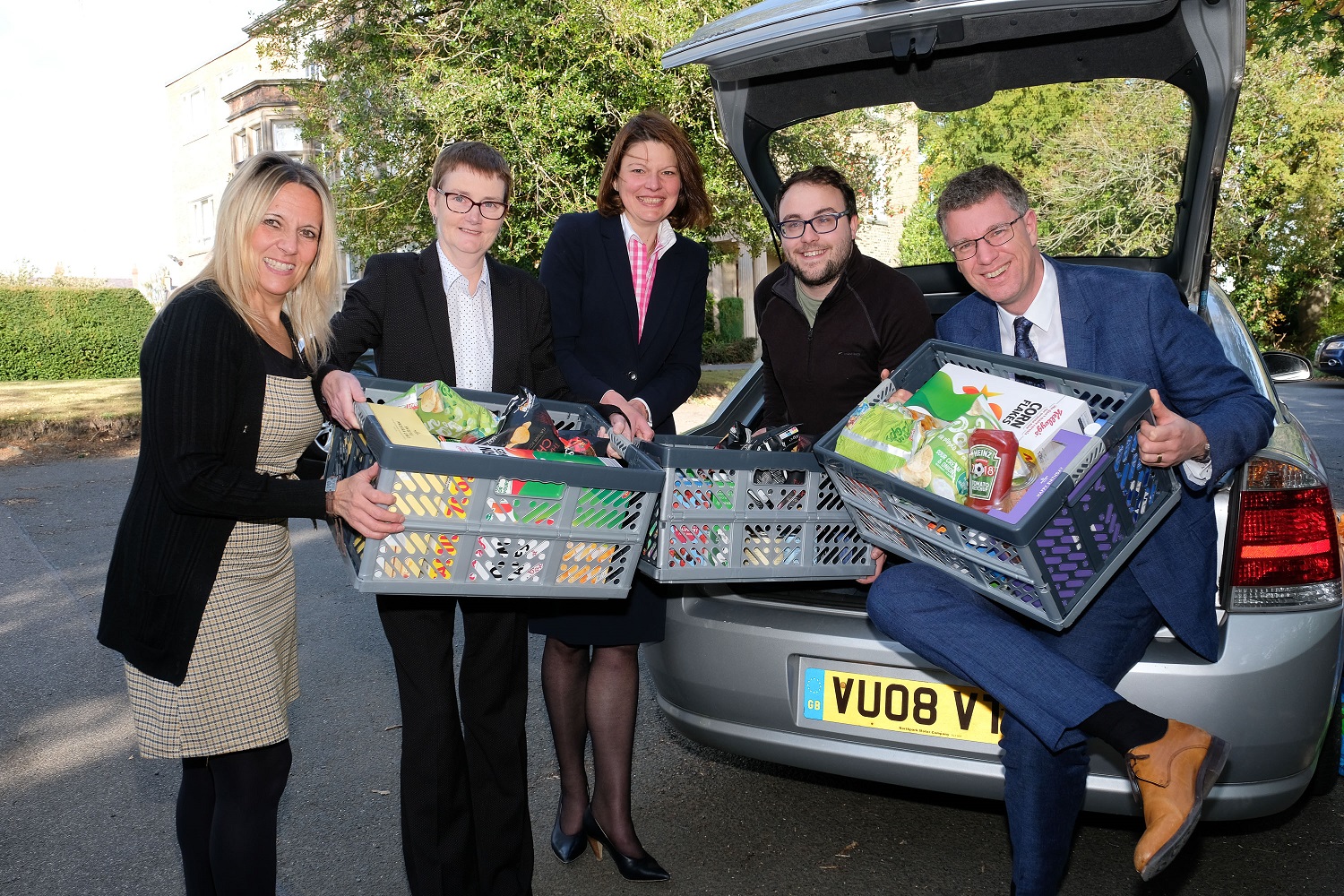 Date posted: 16th Oct 2018
Clive Owen LLP in Darlington has supported King's Foodbank with £500 donation raised through its staff room tuck shop.
Staff have been 'tuck'-ing into a range of tasty treats to help raise funds for the local foodbank.
Each year, the team at Clive Owen pick a different charity which has a presence in the local community and this year they have chosen to donate to the local foodbank.
Elizabeth Layfield, Tax Manager at Clive Owen LLP, said: "As part of Clive Owen's community support, we want to engage with local good causes and raise money for people who are having a difficult time and need a little bit of extra support.  It's important to everyone at the firm that we support local good causes.
"King's Foodbank does some great work in the Darlington area and we're proud to be able to help make a difference."
Caroline Todd of King's Foodbank said: "This donation from Clive Owen is phenomenal.  It's going to go a long way to help people in need in Darlington.
"The Foodbank is a place where anyone who finds themselves in times of hardship can come and receive an emergency bag of food, and we rely solely on donations from members of the public, businesses, schools and colleges to deliver this vital service."
King's Foodbank is open Wednesday and Friday 1pm – 3pm.
---