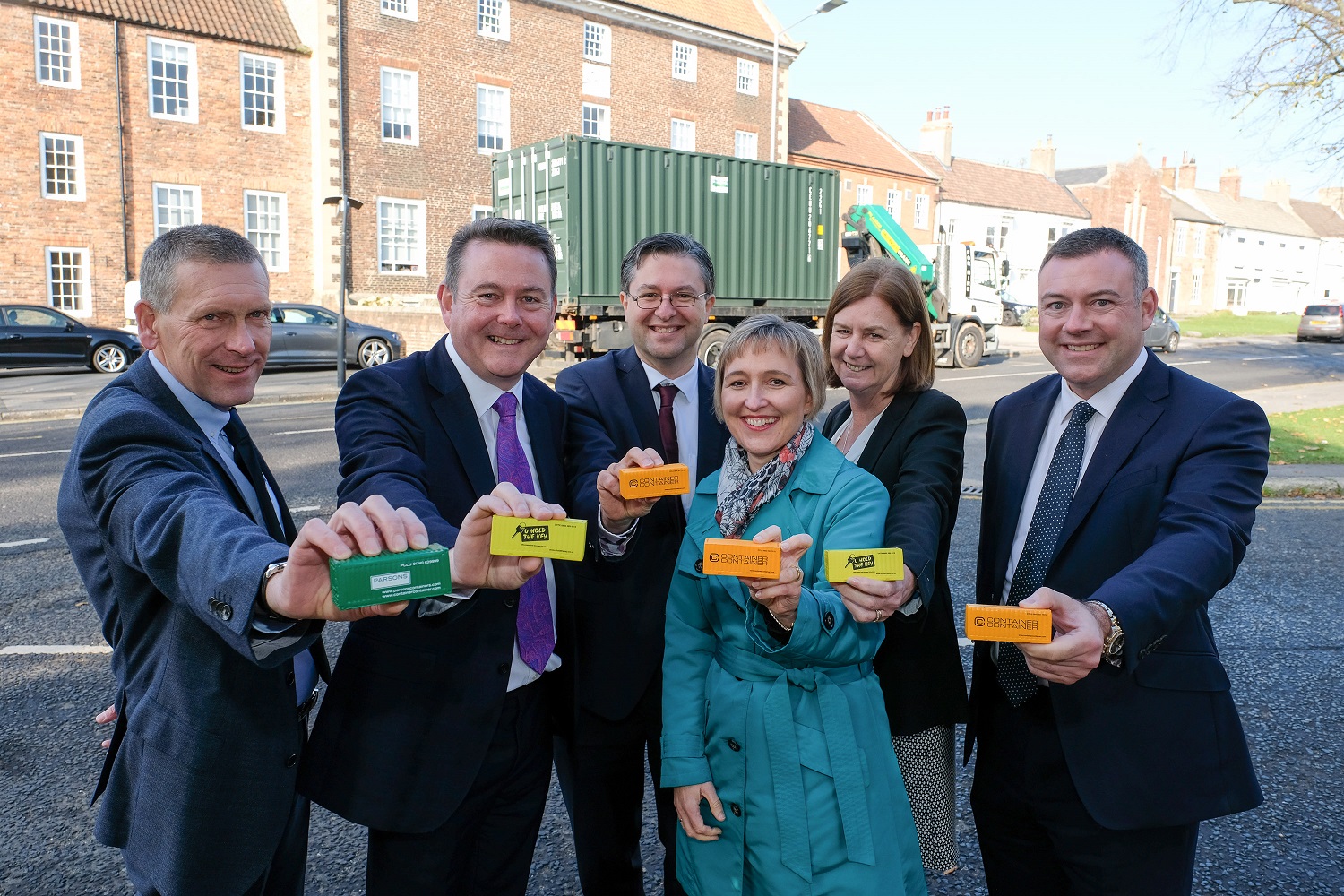 Date posted: 30th Oct 2018
Clive Owen LLP corporate finance partner Angus Allan has advised Parsons Containers Limited through an investment that will support the company's ambitious growth plans.
Maven Capital Partners, through its management of the North East Development Capital and Finance Durham Funds, has provided £825,000 of funding to the independent shipping container supplier.  As well as growing its shipping containers business, Parsons plans to enhance its digital presence and open four new sites for its self-storage brand, U Hold the Key, in the next 12 months.
The deal is the first joint investment between two of the north east regional funds managed by Maven. The Finance Durham Fund was established by Durham County Council; The North East Development Capital Fund is supported by the European Regional Development Fund.
Ean Parsons, Founder and Managing Director, has worked in the shipping container industry since 1984 and has been instrumental in the historic development of the business, running it since inception in 2000.
Angus Allan leads the Corporate Finance team at Clive Owen, which he established in 2002.  He has completed more than 300 transactions, including a wide range of MBO's / MBI's, acquisitions, disposal and fund-raising exercises for clients.
Angus Allan said: "I have known Ean for more than 25 years and his determination and skill to build and develop a successful business has been a pleasure to watch over the years.
"This investment will allow a further step change in the business."
Ean Parson said: "Angus and his team provide us with a comprehensive, personal service. The firm understands the challenges and opportunities for business growth and has a similar culture to us which has helped us develop a strong working relationship over many years."
---