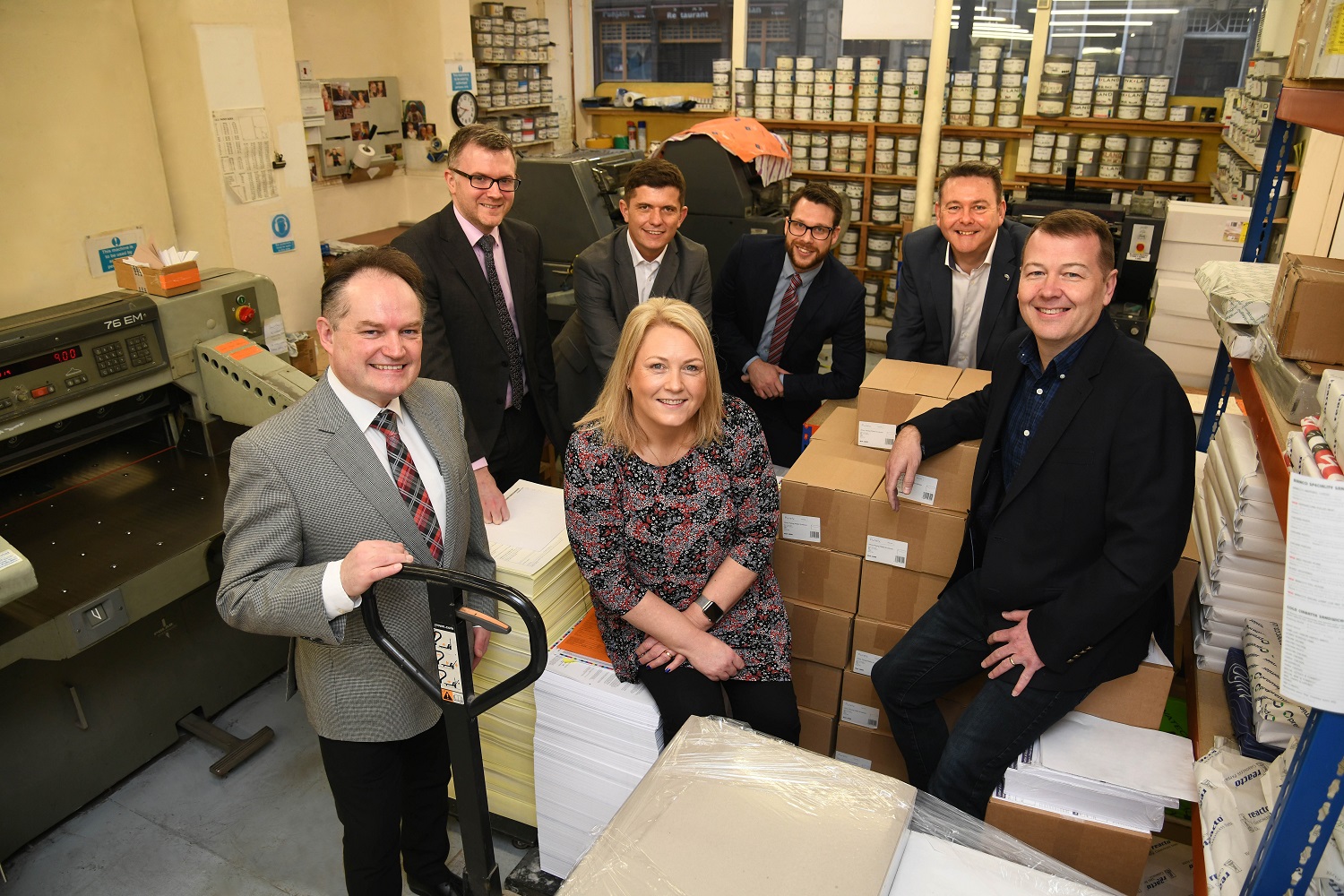 Date posted: 18th Feb 2019
The corporate finance team at Clive Owen LLP has assisted with a deal for its clients Richard and Julie Bennett to purchase a long-established printing business in Hartlepool.
The entrepreneurial couple from Consett has acquired Atkinson Print in Hartlepool from former owner Adrian Liddell.
As a successful lithographic and digital commercial printer, Hartlepool-based Atkinson Print is a highly-regarded company which works with clients across a wide range of sectors, including manufacturing, retail and local government as well as professional services including solicitors and accountants.
Late last year, the firm advised Richard and Julie in the acquisition of Newcastle Print Solutions (NPS) and is now supporting them in plans to develop their growing printing portfolio as the couple look for further acquisitions in the sector.
Richard and Julie have gained a wealth of experience in business management, having founded Derwentside Environmental Testing in 1999, which was subsequently sold by Clive Owen LLP. The husband and wife team also owned and ran Gateshead Football Club for three successful years before selling to a Hong Kong-based business.
The team at Clive Owen corporate finance was recently named the top financial adviser in the region following the publication of Experian's annual UK and Republic of Ireland mergers and acquisitions (M&A) report.
Based on its business research, Experian's league table shows Clive Owen LLP ranking at number one in the region having advised on 19 M&A transactions in 2018.
David Wilson, corporate finance associate director at Clive Owen LLP made the introduction between Richard and Adrian and provided support on due diligence for the transaction.
David said: "Working with Richard and Julie on the successful acquisition of Atkinson Print was a pleasure and it is a really exciting time for their business. This deal is a perfect opportunity for them to expand into Teesside, in addition to their Newcastle business and we are delighted to be part of their growing success."
Richard Bennett said: "As always, David and his team provided a thorough service and ensured a smooth and efficient process for securing the deal. We have worked with the corporate finance office at Clive Owen LLP for a number of years and across a variety of projects and they continue to recognise the potential for our business to develop and flourish."
Adrian Liddell said: "We were pleased to work with David and his team at Clive Owen LLP on this acquisition by Richard and Julie. They worked seamlessly with our own advisers to provide a professional and timely conclusion. I am looking forward to the Bennetts taking our family business on further to enable it to provide a better and wider service offer to its customers."
Alex Wilby at Swinburne Madison provided legal advice for the couple and Tilly Bailey Irvine's Craig Malarkey assisted with the purchase on behalf of Adrian, with additional support from HSBC.
---