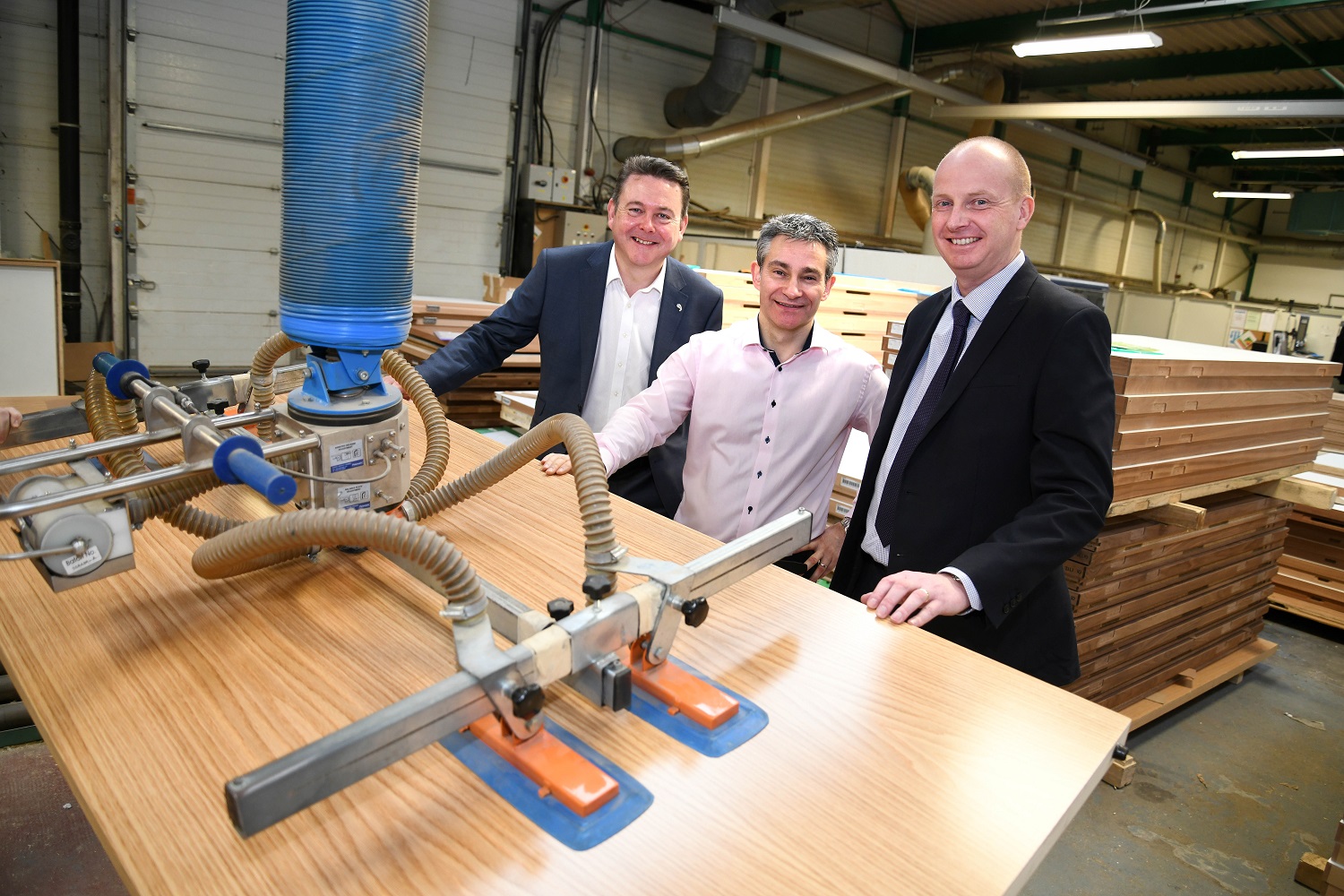 Date posted: 2nd Apr 2019
Clive Owen LLP has secured the funding to support the management buyout of Thornaby-based Cotswold Manufacturing.
Ken Napper has completed the acquisition of the company, which manufactures doorsets, doorkits and screens for a wide range of customers.
The business, which was established in 2005, has a turnover in excess of £10million and Ken has ambitious plans to expand, and create further employment.
Cotswold Manufacturing employs more than 100 people and has invested heavily in leading edge CNC technology – the first of its kind in the UK joinery industry in order to ensure that production capacity is to the highest standard, and exceeds existing requirements. Its main CNC is robotically controlled within an IT network which is fully integrated across all functions of the business.
Angus Allan, corporate finance partner at Clive Owen LLP, said: "Cotswold Manufacturing is a superb business and Ken, who is forward-thinking with a real can- do attitude, is determined to take it to the next level.
It has been a pleasure to work on this deal and I will be following the company's progress as it grows. It's a real Teesside success story!"
Ken Napper said: "Working with Angus and the team at Clive Owen made this complex transaction as smooth as possible and I'm delighted to be able to look forward to the future, putting into action our plans to expand the business, creating more employment opportunities."
HSBC provided the funding and Endeavour Partnership were Ken's legal advisers.
Nigel Williams who led the Endeavour team said: "Teesside has some fantastic manufacturing businesses and Cotswold is a great example. During the transaction we got a unique insight into the ambition and drive that Ken and the Cotswold team have and we were privileged to have a chance of working with them".
Angus Allan leads the Clive Owen Corporate Finance team at Clive Owen that was recently named the top financial adviser in the region following the publication of Experian's annual UK and Republic of Ireland mergers and acquisitions (M&A) report.
Based on its business research, Experian's league table shows Clive Owen LLP ranking at number one in the North East region having advised on 19 M&A transactions in 2018.
---