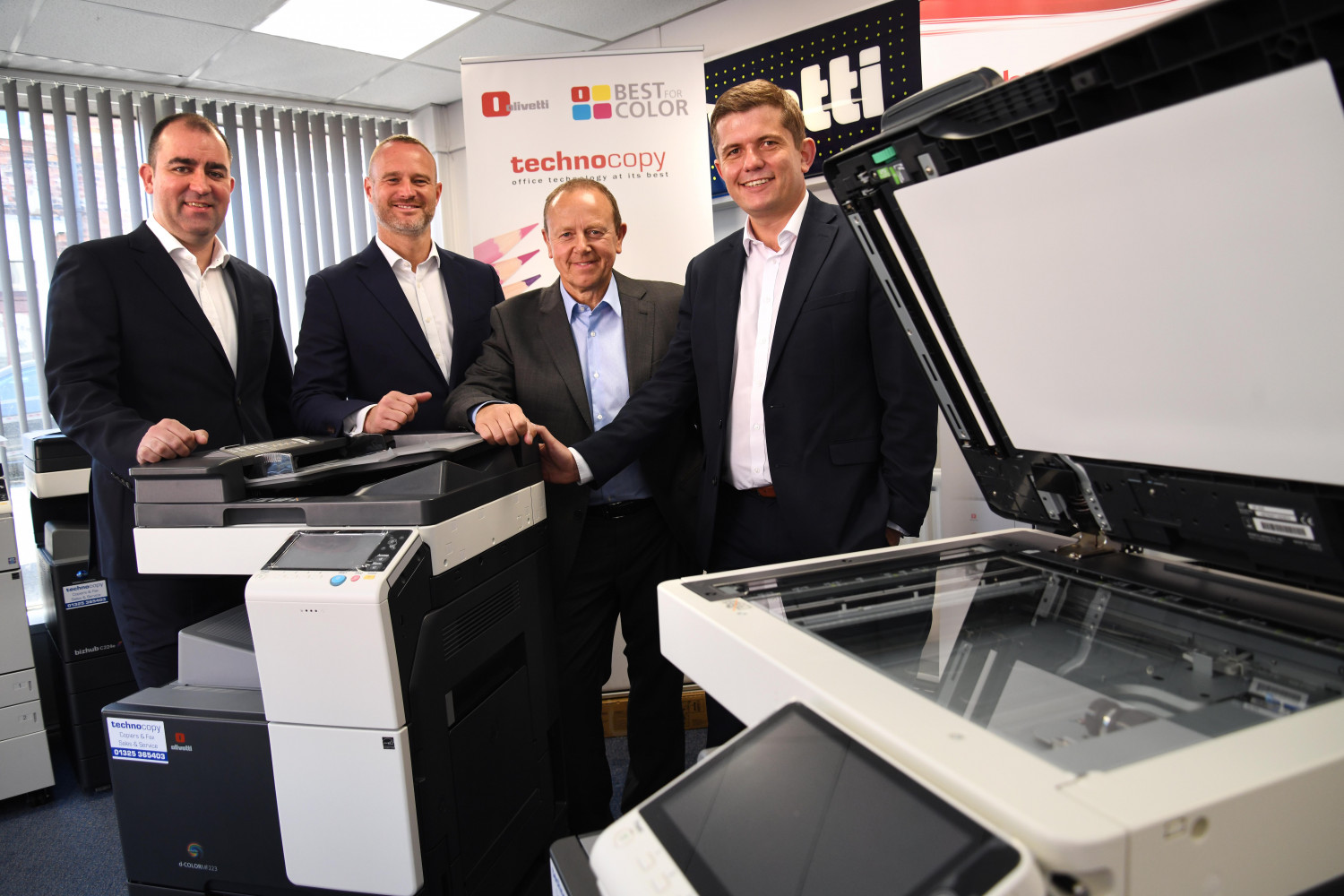 Date posted: 20th May 2019
Clive Owen LLP Corporate Finance Associate Director David Wilson has advised on the acquisition of a long-established Darlington firm that will help drive the business's future growth. Technocopy, one of the UK's largest independent suppliers of copiers, printers and multi-function printer technology, has been acquired by Brad Piercewright, the owner of Anglotech Solutions. Its board of directors includes England rugby union captain and Northampton hooker Dylan Hartley and Stephen Etheridge of the Northampton Saints foundation.
Award-winning Clive Owen LLP, which has offices in Darlington, Durham and York, led the transaction and introduced ThinCats, who provided finance for the deal.
Brad Piercewright has extensive experience in the sector as, after his retirement from professional football, he set up a successful copying and printing services business in Northampton with guidance from Brad Woods, who launched Technocopy in 1992.
Brad Piercewright, who played for QPR, Darlington and Northampton Town, also has an in-depth knowledge of the North Road business, which employs 14 people, due to his established business relationship with Mr Woods.
David Wilson said: "Brad Piercewright's solid track record in the sector, allied with Brad Woods remaining as the firm's chairman, puts Technocopy in pole position to achieve its ambitions for growth.
"It is professionally very satisfying to help facilitate the buy-in to a business of Technocopy's calibre and reputation by such a go-ahead and passionate entrepreneur."
Brad Piercewright, Technocopy's managing director, said: "I am grateful for the exemplary advice and support from Clive Owen LLP and ThinCats, which have helped make my acquisition of Technocopy possible.
"The combination of Technocopy's excellent business foundations and my knowledge of the copying and printing services industry provide a strong platform for future development."
Brad Woods said: "It was important to me that the firm's first-rate business credentials are maintained and Brad's knowledge of the business, and the sector in which it operates, will make sure that it continues to grow."
Clive Owen Corporate Finance has again been named as the top financial adviser in the North East for the first quarter of 2019 after heading up the league adviser table throughout 2018. The mergers and acquisitions volume table published by Experian MarketIQ, revealed Clive Owen Corporate Finance had assisted on six deals during the first three months of 2019.
Ben Kimball, Director, Regional Development for the North East, ThinCats: "I am delighted to support Brad's acquisition of Technocopy with a bespoke funding deal. Brad's ambitious growth plan combined with Technocopy's established brand promises sustainable growth and we wish the team every success."
---