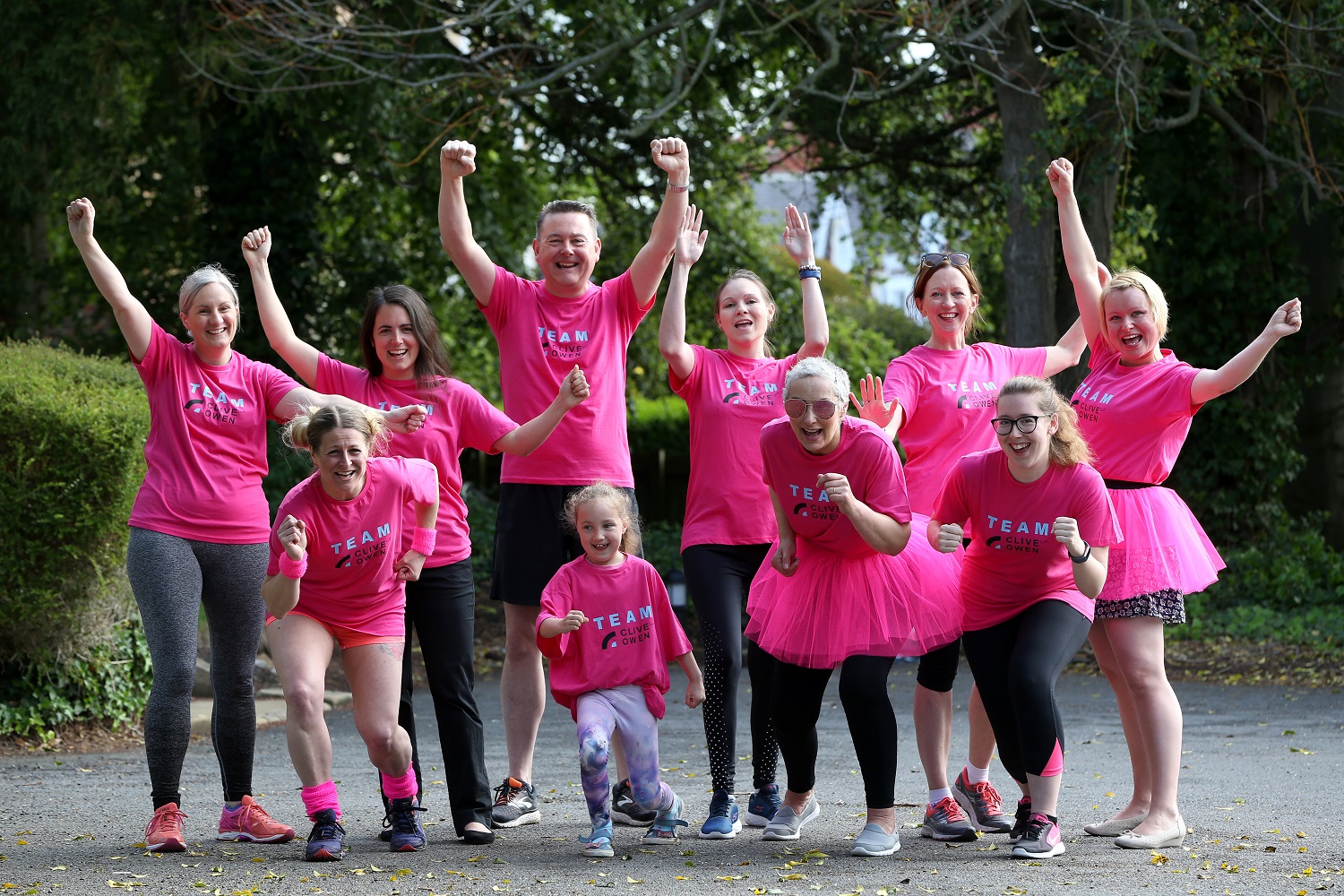 Date posted: 3rd Jun 2019
A number of staff from Clive Owen LLP are swapping calculators for running shoes to take part in the Darlington Race for Life to raise money for Cancer Research UK.
Over the past 20 years, more than 8 million people have taken part in the Race for Life events across the country, raising over £547 million to fund the charity's life-saving work.
The Clive Owen team has set a target to raise at least £2,000. Many members of the team have a personal reason for supporting Cancer Research and completing the event, particularly after the recent diagnosis and treatment for breast cancer of a valued colleague.
Alison Welch, tax director, said: "My Mum was first diagnosed with breast cancer at the age of 50. She has fought this awful disease very bravely for over 30 years but the treatments that she has had have severely impacted her quality of life. She continues to fight. I am raising money for cancer research through the race for life to contribute to them finding better and kinder treatment for this terrible disease."
Lauren Davies, trainee chartered accountant, said: "I'm doing it for my Auntie Gwen. She's not my real auntie, she's my nana's sister but that's what I've always called her. She wasn't around for most of my life as she lived in Galveston, Texas but she visited once or twice when I was really young.
"After many years in America she decided to make the move, with her dog Tara, to Hunwick, where my family including my nana live, in 2006 when I was 12 years old. She lived here happily and enjoyed simple village life with my nana attending craft fairs and car boot sales. She became an extremely important part of our family and was just a fun-loving lady.
"In 2008 she was diagnosed with terminal cancer, and on the 27 June 2009, she lost her battle. This year marks 10 years since her death and even though it's been a long time since she passed, she will never be forgotten and is still a vital part of our family."
Angus Allan, corporate finance partner at Clive Owen LLP, said: "I am very proud to be taking part in the RFL with the team this year, this is the first year that males have been allowed to take part.
"Part of the ethos of Clive Owen LLP, is to engage with local good causes and raise money for charities that are close to our heart and this is another great example of that in action."
Cancer Research UK are world leaders in finding new ways to prevent, diagnose and treat cancer. It receives no government funding for its research and relies on the funds raised by individuals and businesses.
---