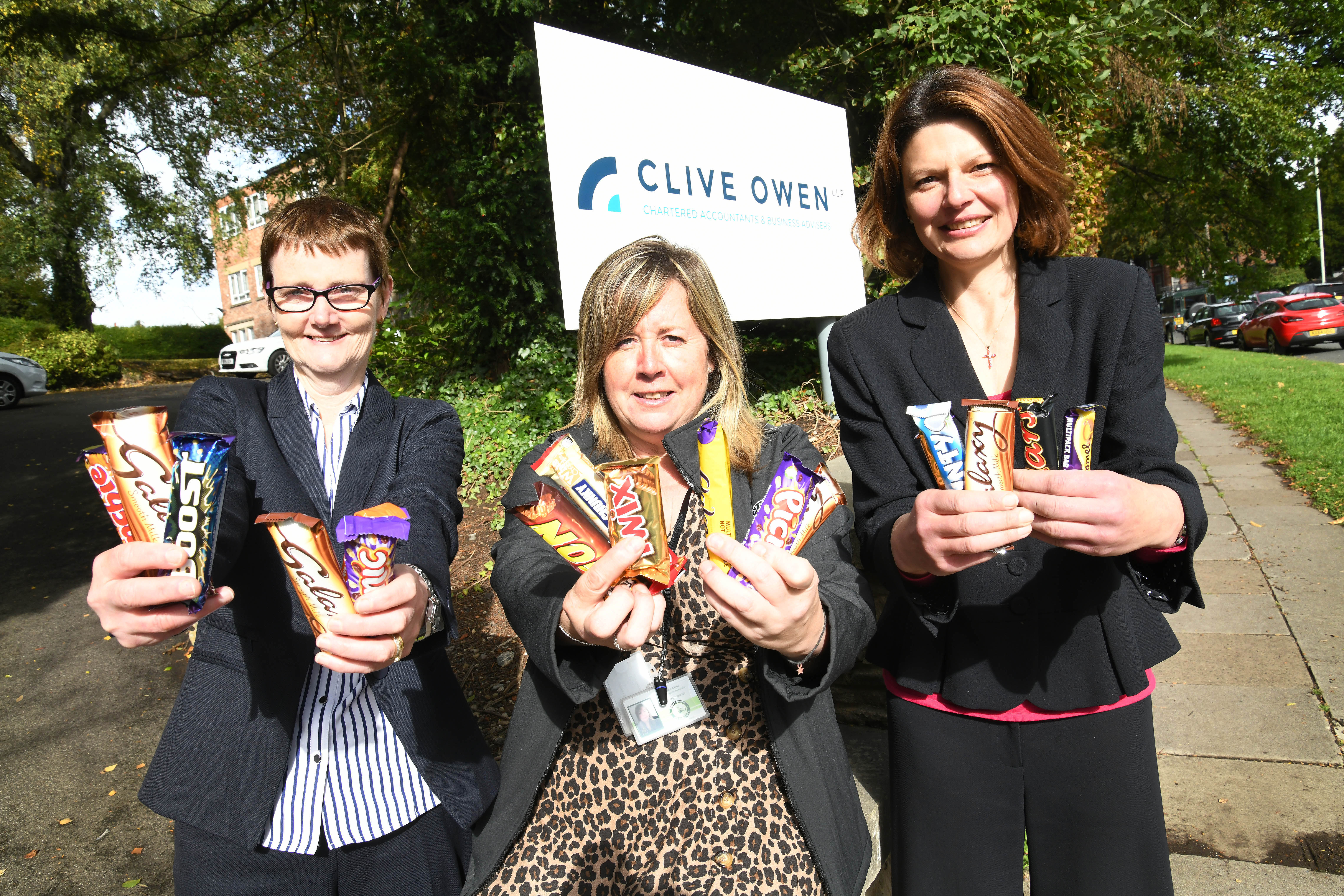 Date posted: 30th Sep 2019
Award-winning accountancy firm Clive Owen LLP has supported the Great North Air Ambulance Service (GNAAS) with a £500 donation raised through its staff room tuck shop.
Staff at our Darlington office have been enjoying a range of tasty treats to help raise funds for the Great North Air Ambulance, which provides air ambulance services across the North-East, Cumbria and North Yorkshire.
The tuck shop was started by Elizabeth Layfield and Julie Allan from the Darlington Tax team as a way to benefit the staff whilst raising funds for local charities. Approximately every six months, the team at Clive Owen LLP choose a different charity which has a presence in the local community and this time they have chosen to donate to GNAAS.
Elizabeth Layfield, Tax Manager at the Darlington office at Clive Owen LLP, said: "As a business with fantastic community connections, we want to engage with local good causes and help to raise money for charities which may need a little bit of extra support.
"The Great North Air Ambulance does amazing work, but by its nature has a high-cost base so our Darlington office has done a great job in helping to raise money for them and we certainly have a sweet tooth!"
Deb Gibbs, Fundraising Assistant from the GNAA, said: "I would like to thank Clive Owen LLP for its generous donation, what's better than knowing eating sweets and chocolate can help a good cause!
"We rely on fundraising to help keep us in the air and looking after the North East community, so any help we receive is greatly appreciated."
Also published in The Northern Echo: https://www.thenorthernecho.co.uk/news/local/darlington/17937122.sweet-toothed-boost-helps-keep-gnaas-helicopter-flying/
BDaily: https://bdaily.co.uk/articles/2019/09/30/darlington-accountancy-firm-supports-great-north-air-ambulance
Entirely Charity: https://www.entirelycharity.com/news/northeast/teeside/darlington-accountancy-firm-supports-great-north-air-ambulance7141
Entirely Charity: https://www.entirelynortheast.co.uk/news/charity/teeside/darlington-accountancy-firm-supports-great-north-air-ambulance7141
---