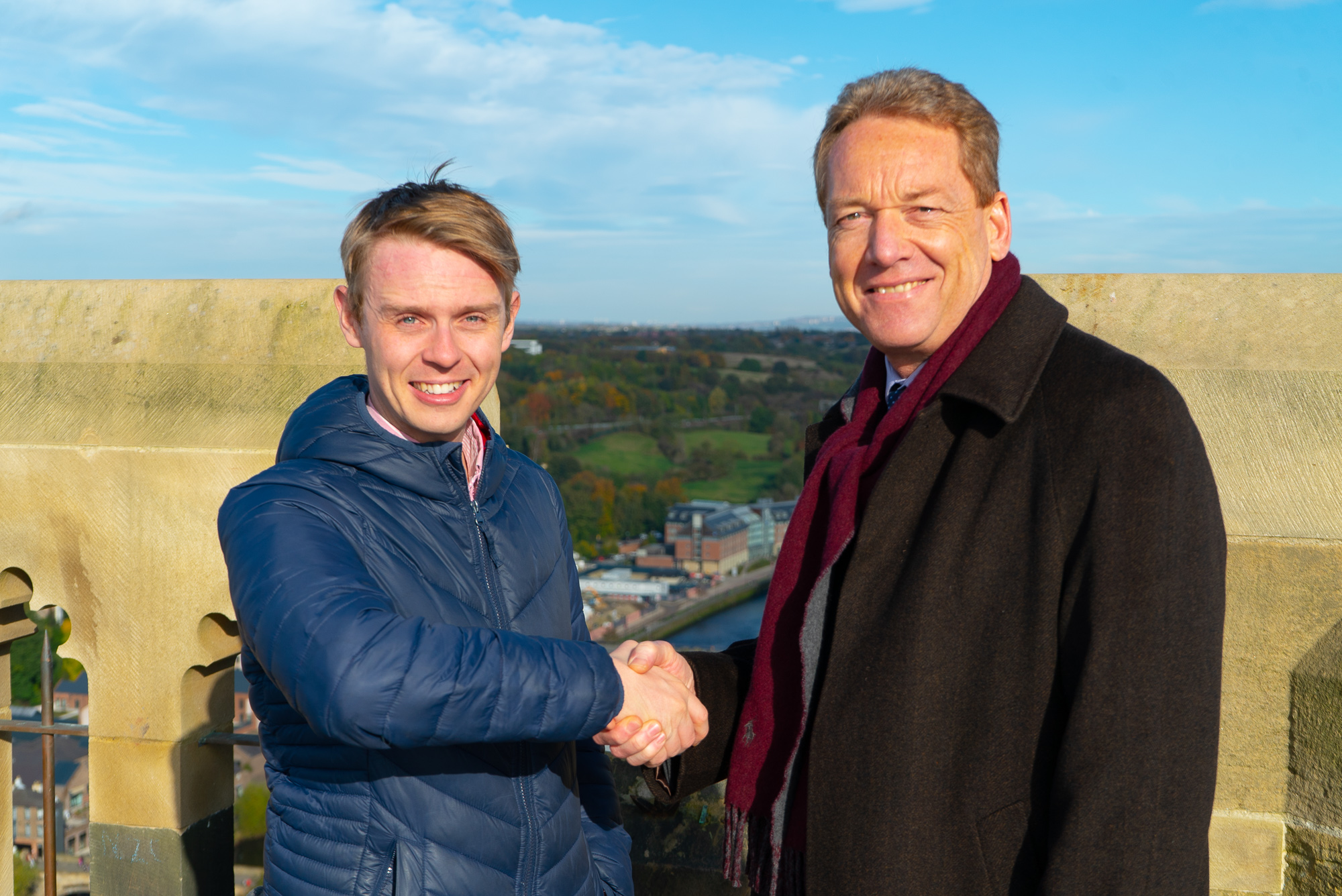 Date posted: 6th Nov 2019
Clive Owen LLP is delighted to become a Corporate Partner to support the iconic Durham Cathedral.
We will work with Durham Cathedral to contribute to the heritage, educational and cultural projects it offers. Durham Cathedral plays a significant role in the religious, economic, social and cultural life of Durham and the wider region.
As a Corporate Partner who has an office in the City, we will become more closely engaged with the life and work of Durham Cathedral and have the opportunity to entertain clients in the spectacular surroundings, reward staff and network with other corporate partners.
Gary Ellis, partner at Clive Owen said: "We are delighted to be working in partnership with Durham Cathedral. It is an iconic location that welcomes visitors from across the UK and around the world to Durham.
"We have always supported the community in which we live and work and partnering with the Cathedral exemplifies this. We are very lucky to be able to operate our business in this fantastic city. Durham Cathedral contributes so much to the North East in terms of its heritage, culture and educational opportunities.
"We decided to become a Corporate Partner after we held a highly successful client event last year to celebrate 21 years in business. Both our clients and our team enjoyed the Cathedral experience so much, we decided to put our support of this inspiring building on a more formal footing.
"We are very much looking forward to working with the Cathedral team and holding further events in the future."
Gaye Kirby, Head of Development at Durham Cathedral, said: "Having Clive Owen LLP support the Cathedral is just fantastic. It is always heart-warming when other businesses share the same passion and enthusiasm for maintaining and caring for the Cathedral as we do. We're excited to work with them going forward."
Also published in The Northern Echo: https://www.thenorthernecho.co.uk/business/18013549.accountancy-firm-announces-new-partnership-durham-cathedral/
Business Up North: https://www.businessupnorth.co.uk/clive-owen-llp-forges-partnership-with-durham-cathedral/
Business Durham: https://www.businessdurham.co.uk/news-events-county-durham/latest-news/item/accountancy-firm-announces-new-partnership-with-durham-cathedral
---