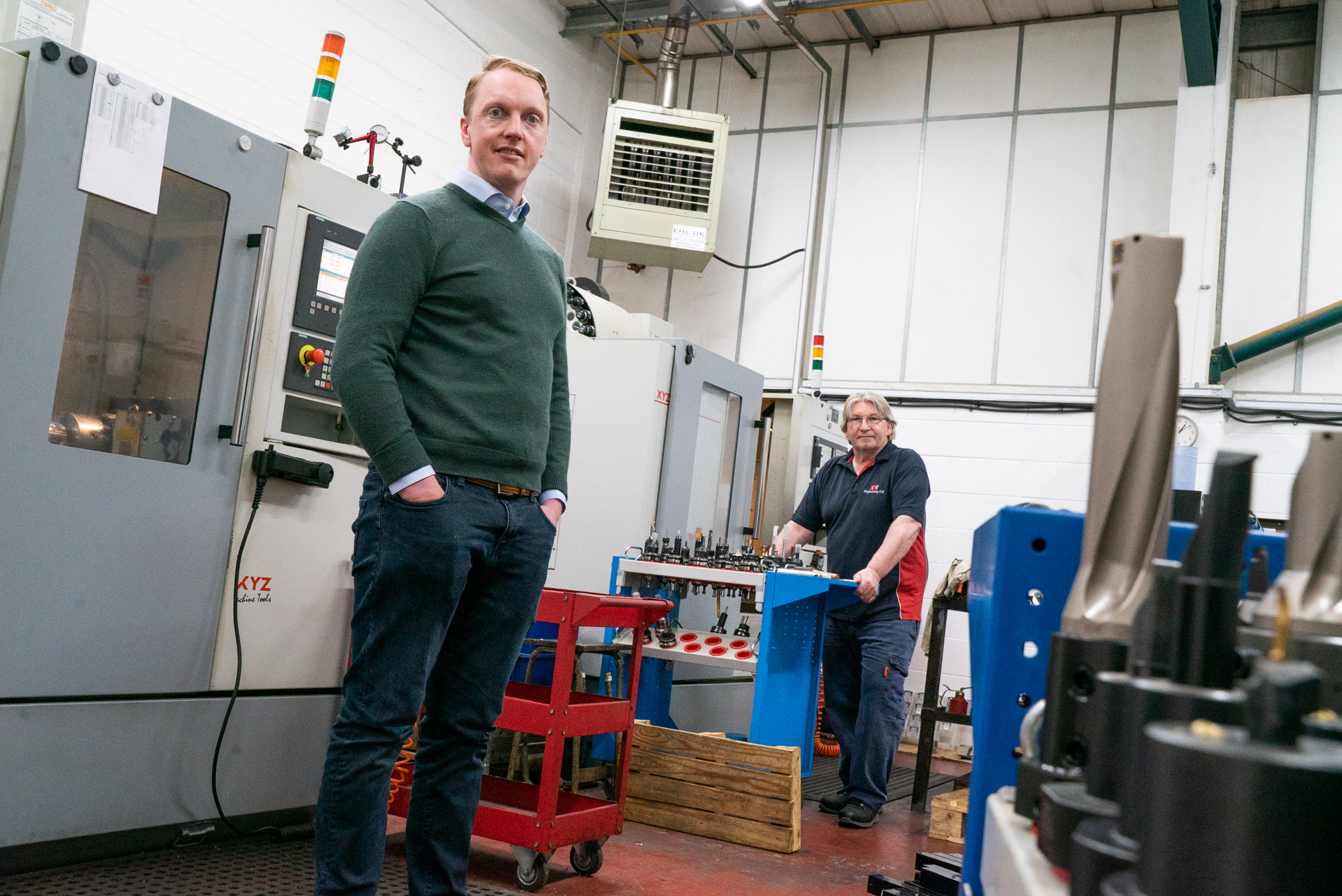 Date posted: 30th Apr 2020
Clive Owen LLP Corporate Finance Director David Wilson has advised on the acquisition of Middlesbrough-based S R Engineering by Avenium Engineering.
David introduced Steve Rusinek of S R Engineering to Avenium's Greg Hynes after holding discussions with him over the future of the business when Steve made the decision to look towards semi-retirement.  David previously acted for Greg during the management buyout of the company.
The deal has now been completed and Steve will remain with the business as a consultant.
Avenium provides engineered solutions for the oil and gas, petrochemical, processing, and energy industries across the world.  It specialises in the supply of process plant equipment & services including mechanical interlocks, rupture discs, and valve automation packages.
S R Engineering, which was founded in 1990, provides precision engineering services and products across a range of heavy industry sectors.
David Wilson said "I was delighted to act for Steve on the successful sale of his business to Avenium Engineering.  SR Engineering is a long established, successful, precision engineering business supplying to major blue-chip customers and this strategic acquisition provides a great opportunity for Avenium to further enhance its impressive growth by increasing its overall service offering.  As a valued client of our firm, we look forward to working with Greg and the Avenium team in this exciting stage in their ongoing development. "
Steve Rusinek said: "As soon as I met Greg, I knew that our business ethos and philosophy were a perfect fit.  We both place a great deal of importance on the local supply chain and local employees, and in ensuring our customers receive the best possible service and products.
"Greg has some fantastic ideas for expanding both businesses and I am looking forward to working with him.
"I'd like to thank David Wilson for the initial introduction, for understanding my business and what I was hoping to do and for his excellent advice and work in helping make everything run smoothly."
Greg Hynes, managing director of Avenium Engineering, said: "S R Engineering is a great strategic fit with Avenium Engineering as it not only expands our product and service offering, it also integrates services into Avenium that otherwise would have been outsourced.
"S R Engineering is fully aligned with Avenium's core values of safely delivering quality products and services to industries which demand high standards of work. Steve and the team at S R Engineering are testament to what can be achieved by continuously producing a high-quality service from a very competitive cost base.
"They have grown a very solid and successful engineering company, and I am very much looking forward to developing the business in the future. I'm confident that the growth of both organisations will help to cement Teesside's reputation as the one of the UK's leading industry hubs.
"These are uncertain times for everyone, and it isn't going to be easy in the short to medium term, however I'm hopeful that once we've navigated our way through this difficult period we will begin to see a resurgence in demand from the UK supply chain as the frailty of relying wholly or largely on overseas suppliers has, for many, been exposed during this time.
"I'd like to say a huge thanks to David and the team at Clive Owen for their support in making the acquisition run smoothly."
Legal services for the deal were provided by TBI and Jacksons Law.
---