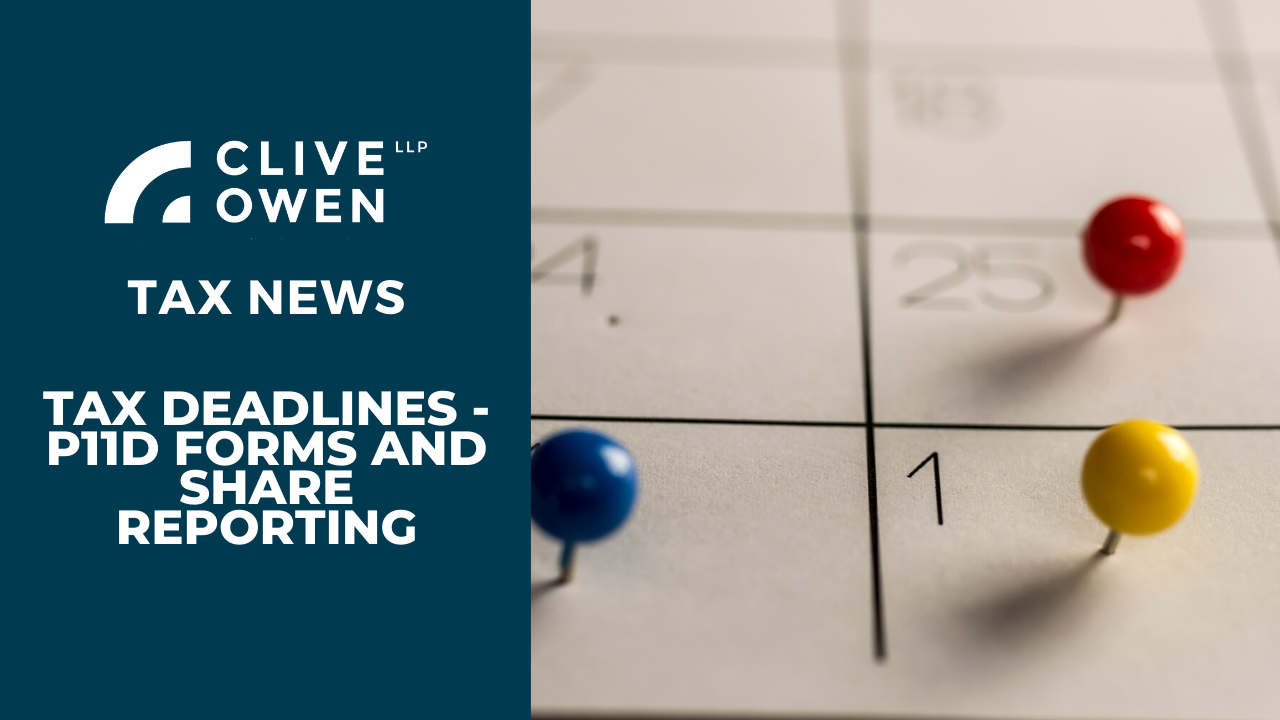 Date posted: 10th Jun 2020
Have your employees received shares in your Company during the 2019/2020 tax year?
If a company employee, or associate of an employee, has acquired securities, either from the company or an existing shareholder, during the 2019/20 tax year, the company may need to file a report with HM Revenue & Customs by 6 July 2020. The term securities includes shares and share options.
Reporting applies whether the shares/share options were within a formal scheme/plan or a one off, informal award.
The report must be filed online, which involves set up time, so it would be sensible to allow sufficient time to set up an HMRC account and make the report.
Additionally, if you have provided your employees with benefits during the 2019/20 tax year read on:
Benefits include, but are not limited to, the following:
Company cars
Medical insurance
Accommodation
Interest free loans
Gym memberships
If so, the taxable value of these benefits will need to be reported to HMRC, on forms P11D, by 6 July 2020.
There are rules, introduced in April 2017, that mean you have to consider the amount of benefit reportable in relation to company cars, where there has been a salary sacrifice arrangement or a choice given to the employee between a car allowance and a company car.
Essentially, for any new or amended existing salary sacrifice or cash allowance agreement, after April 2017, the benefit charge is the higher of the cash sacrificed for the car or the benefit in kind value of the car. Cars with CO2 emissions of less than 75 g/km do not need to be considered.
If any of the updates in this article raise any issues for you or your business, please contact our Tax team here or call us on 01325 349700.
Read more below:
Read more June 2020 tax news below:
---