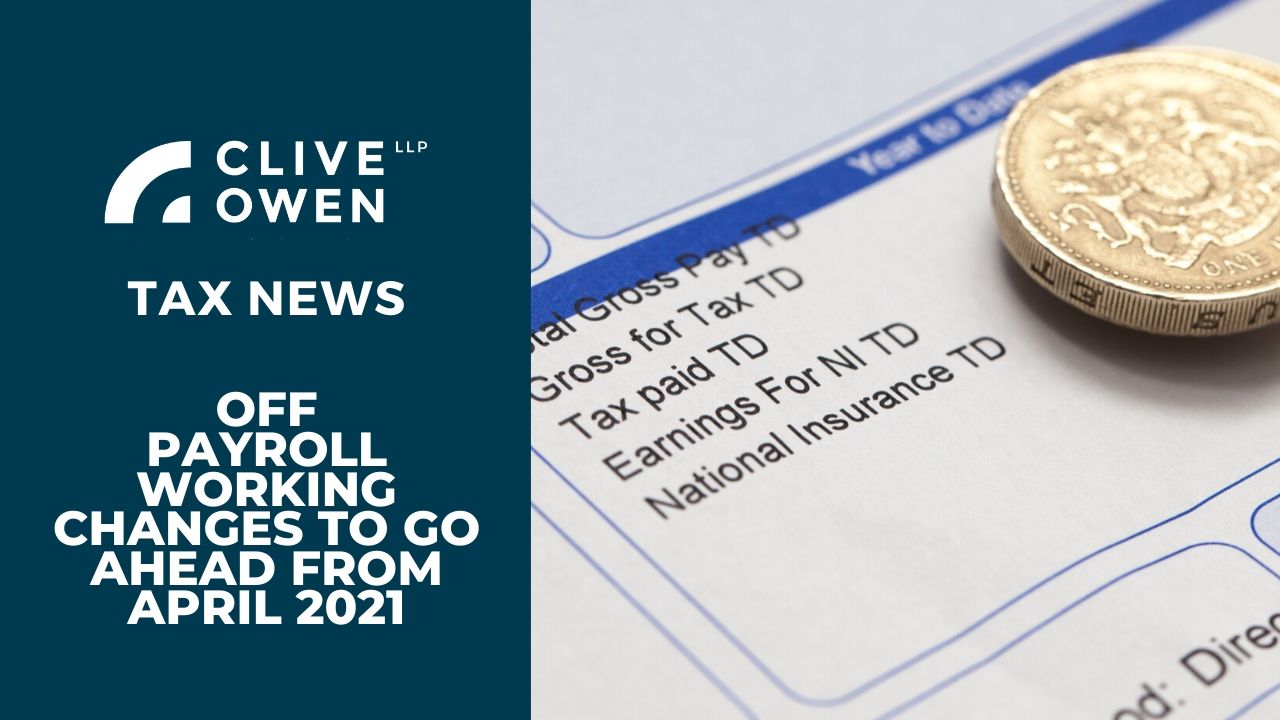 Date posted: 8th Jul 2020
As we reported some time ago, HMRC are looking to implement changes in relation to the taxation of off payroll workers.
It was anticipated that the rules would come into force in April 2020. However, due to COVID-19, the implementation was delayed. In recent weeks, it has been confirmed that the changes to the rules will now come into force in April 2021 after MPs voted against an amendment to delay the introduction for two years, until 2023.
In very simple terms, medium and large businesses will need to review any workers that aren't paid by the business' payroll and determine whether the individual carrying out the work, would be regarded as an employee. If the answer is yes, the business that "employs" the worker, will be required to deduct tax and national insurance contributions before the worker is paid, regardless of how the workers service is provided – in most cases via a limited company. However, determining whether the worker is an employee is very complex and there are a lot of different factors to consider.
Our original article https://www.cliveowen.com/2018/11/contractors-extra-tax-bills-ir35-tax-rules/ explained the rule changes in more detail. Businesses should ensure that they are prepared for the changes that are coming as penalties will apply for non-compliance.
If you have any queries regarding this area of taxation, please contact our Tax team here or call us on 01325 349700.
Read more below:
Read more June 2020 tax news below:
---