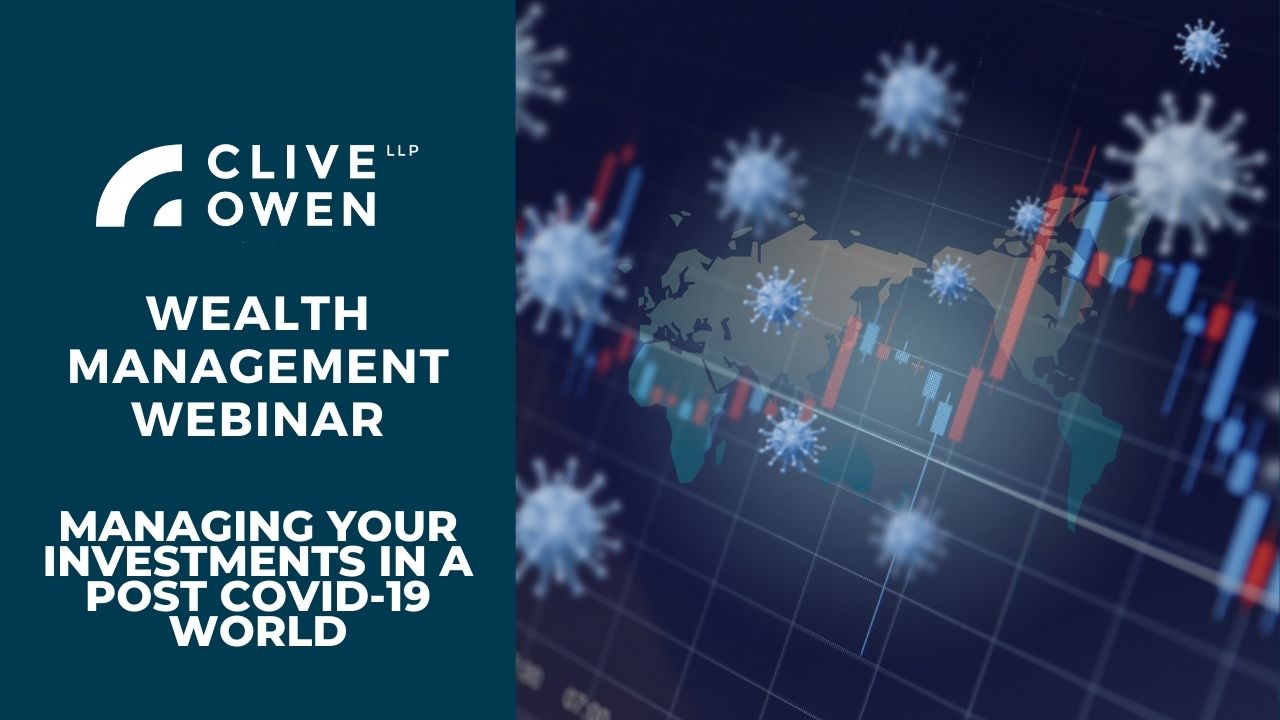 Date posted: 28th Sep 2020
Our latest webinar, held in conjunction with Tilney, was on a date which marked the 6-month anniversary since the bottom of the markets during the Covid-19 pandemic.
Gareth Lewis, Tilney's Chief Investment Strategist, provided a full retrospective of market events during Covid-19 as well as some forward looking thought pieces including monetary and fiscal policy, inflation, rising bond yields, social inequality and gold.
The event was introduced by Tony Luckett, Partner at Clive Owen LLP and hosted by David Smith, Managing Partner, Tilney Financial Planning Ltd.
Catch up with all the insights given on the recording here:
If you have any questions at all, just email us here or give us a call.
---