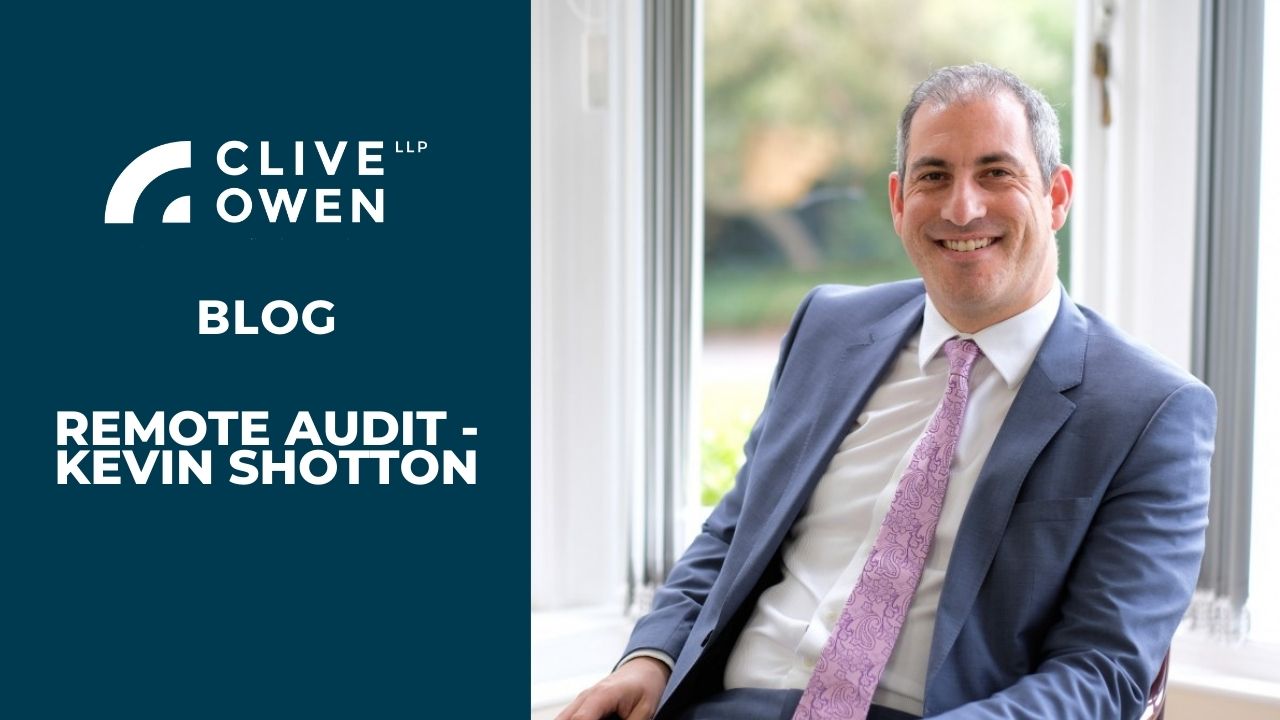 Date posted: 22nd Sep 2020
The nationwide lockdown presented challenges for all businesses with staff unable to follow their usual systems and processes. Things were no different for the teams at Clive Owen with us quickly having to adapt to a new way of working. One such area which had the potential to be the most challenging was how to conduct our audits remotely, whilst still delivering to deadlines and maintaining client service.
However, despite the many challenges faced, we responded by developing and delivering a robust and workable model that is already working well for our colleagues and clients alike.
Due to having a forward-thinking IT team, we already had much of the technological capability to deliver remote working, so we were already in a position to leverage this. We took the decision to invest in enhanced digital capability to future proof our systems and we are glad we did!
This has meant that we have been able to continue with our usual audit processes whilst working remotely. Our client portal has allowed us to gather confidential audit information securely and our use of data analytics software has enabled us to test whole populations of data, allowing us to direct testing on riskier areas and unusual transactions.
We appreciate that a year end audit can be a stressful experience for our clients even without the added complication of remote working, so we have worked hard to be proactive in our planning and approach.
Working remotely has not only been new for us but for many of our clients and as we have learned some lessons along the way, I thought I would share five valuable tips.
Plan, plan, plan
Fail to plan, plan to fail. When approaching something in a different way it is important to try to predict where things could go wrong and try to come up with a solution before hitting the problem. Without this approach delays are inevitable.
Start with end in mind
Basically, treat the audit as a project and manage it throughout with regular updates on progress to date. Acknowledge milestones and consider the options at every stage to make you stay on track.
Timing is key
Setting clear and realistic deadlines at the start of the project is key for managing expectations on both sides.
Communicate throughout
Whether the audit is remote or not, regular updates and discussions are important to assess progress and handle any matters arising. Sometimes emails just don't cut it – a call can expedite matters in a positive way. It also builds relationships and promotes learning. The more we know about your organisation, the better we can help you.
Working together and being understanding
In order to deliver the audit our team and our clients team have to work together towards the end goal. We appreciate now more than ever that things can change day to day and therefore things may not always go to plan. Where this happens, it is key to understand the problems, be flexible and move on with the revised plan.
It's been an interesting journey so far and we will continue to revise our process and adapt to whatever comes next.
I hope you have found our insights useful and if you think you would like to discuss our approach then please just get in touch here.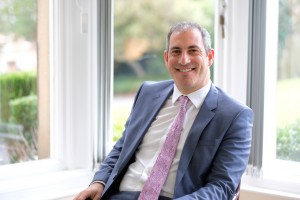 Kevin Shotton – Audit and Accounts Partner
Email : kevin.shotton@cliveowen.com
Telephone: 01325 349700
---