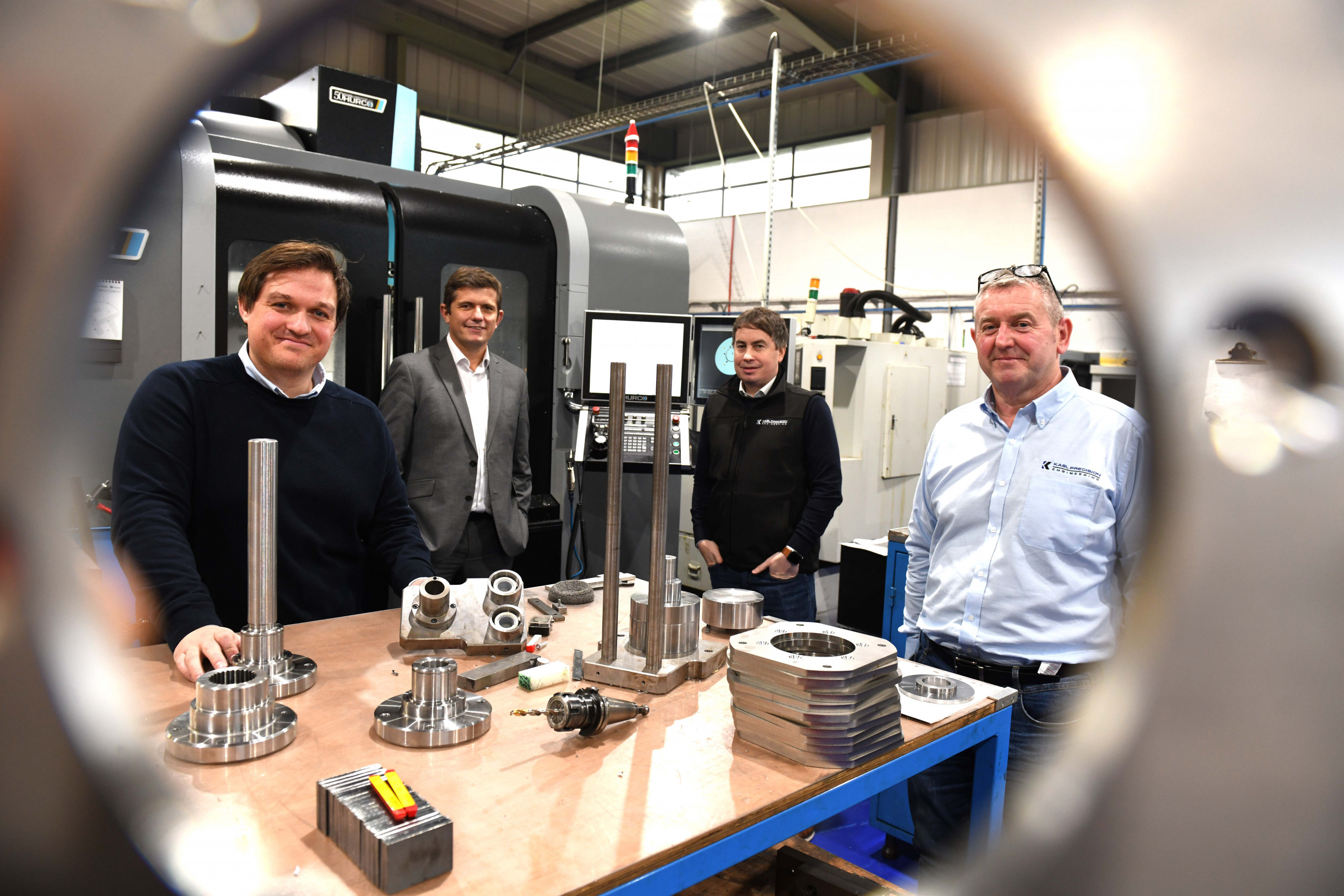 Date posted: 8th Dec 2020
Clive Owen LLP Corporate Finance Director David Wilson has advised on the acquisition of Houghton-le-Spring based KASL Precision Engineering.
Commercial operations and engineering specialist Mike Styan has acquired the business following the retirement of its previous owner Lawrence Riley.
KASL provides bespoke manufacturing of precision engineered parts to its diverse customer base using the latest in CNC technology. It specialises in product prototyping right through to large batch production.
Mike has an extensive engineering background spanning over 20 years and held senior engineering and commercial roles at some of the largest blue-chip organisations in the sector, including major Oil & Gas operators and the largest tier one suppliers. Since taking over in early September, Mike has implemented significant changes to the company setup in a short period of time. These include formalising the company's quality system and procedures to achieve ISO 9001 (to 2015 standards), rebranding the company, introducing a new Materials Requirement Planning System (MRP) and will also be launching a new website in early December.
He has retained the existing staff but made a couple of key appointments as he targets significant growth.
Kevin Smith has been promoted from Commercial Engineer to the role of Operations Manager. He has been instrumental in the recent growth of the company and is a key part of Mike's future plans. Experienced business development manager Paul McQuillan has joined the team and according to Mike has 'hit the ground running and brought in several new clients.'.
Mike said: "I looked at several companies that were for sale in this sector but none of them were as attractive as KASL. The company is built on very solid foundations, had a very strong management team in place which would still be there when the owners retired and has an excellent reputation for quality and significant repeat 'word of mouth' business.
"Clive Owen LLP, and in particular David, was key in getting this deal completed despite some hitches along the way, and Covid hitting. David, who was involved in the sale of my previous business Prosafe Engineering, never let the deal lose momentum, he gave me lots of sound advice on how to structure the transaction and played a key part in liaising with the finance providers and bank.
"I am looking forward to the challenges ahead as we expand the client base of KASL and invest in extending the factory to increase production capacity".
David Wilson, Corporate Finance Director at Clive Owen LLP, said: "It was a pleasure to work alongside the team at Endeavour and act for Mike on successfully delivering this transaction. KASL boasts an excellent reputation within the precision engineering sector and the business is perfectly positioned to support Mike in delivering his clear vision for the future, alongside his new management team."
Martin McKinnell, partner at The Endeavour Partnership who also advised on the deal, said: "We are delighted to have been able to act on this acquisition for Mike and provide the requisite legal support to get another deal over the line for him. KASL is a fantastic company and I am sure it will continue to go from strength to strength under his stewardship."
Specialist tax advice on the transaction was provided by Nicola Bellerby, Tax Partner at Clive Owen LLP.
---