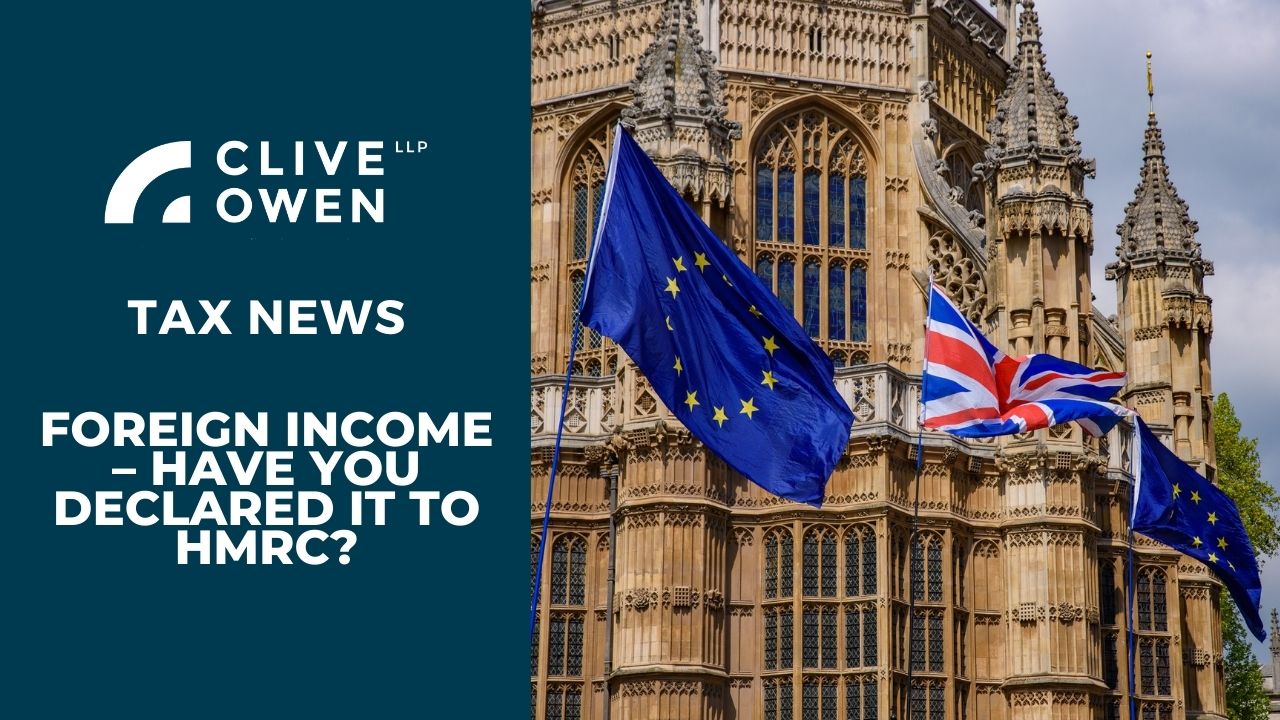 Date posted: 3rd Feb 2021
We are assisting many new client's with the reporting of overseas income to HMRC.
This is generally as a result of HMRC "nudging" taxpayers to advise that they have received information from overseas jurisdictions regarding assets held in the overseas country by UK taxpayers. We mentioned this in an article last year (https://www.cliveowen.com/2020/08/offshore-income-reporting/) but we are seeing more and more instances of people being prompted by the HMRC "nudge".
If you have any undeclared income, then you are best advised to tell HMRC before they nudge you, as the penalties will be lower, where you come forward. Please call us, if you wish to discuss how we can help with the declaration of previously undeclared income.
Read more articles from our February 2021 tax news below:
Read more below:
---