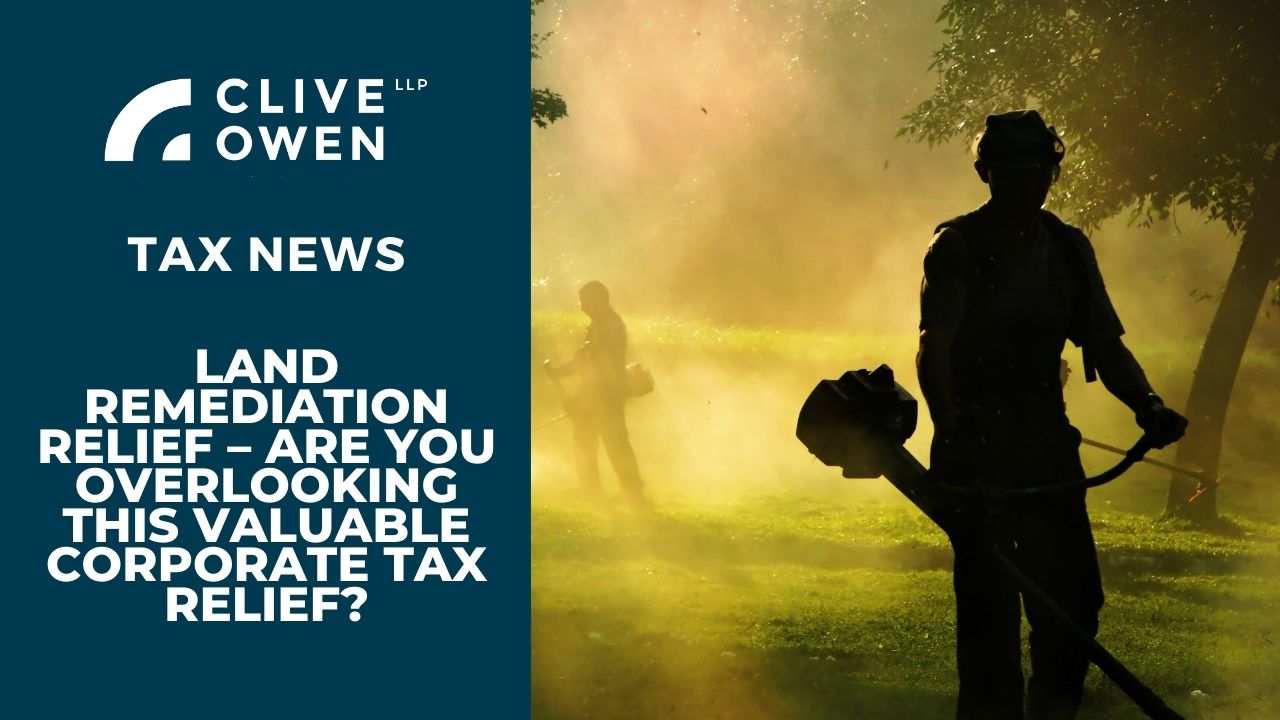 Date posted: 3rd Feb 2021
Land Remediation Relief (LRR) is a very valuable relief for corporate landlords and corporate businesses, who incur costs on dealing with a contamination within land and buildings owned by the company or restoring derelict land owned by the company.
Land Remediation Relief (LRR) allows the company to claim, not only the costs associated with the contamination or dereliction but an additional 50% uplift on the costs incurred. Therefore, if a company spends say £300,000 on the removal of a contamination, then not only can the company claim the £300,000 as a deduction against profits, but it can also claim an additional £150,000 against the corporate tax profits, thus saving a further £28,500 of tax. If the company is loss making, then the company can potentially surrender the losses to HMRC in return for tax credit.
The company can also claim for costs associated with the removal of asbestos and other harmful organisms or contaminants such as Japanese Knotweed, radon and arsenic. If you have incurred expenditure in recent years on such costs, then there may be an opportunity to reclaim some taxes that were paid in earlier years.
Even if you do not qualify for LRR, there may be other tax reliefs associated with buildings such as the structural and buildings allowance or costs that are claimable under the integral features legislation. Again, these allowances are often overlooked and should be considered by all business owners and landlords who own commercial buildings.
If you are property investor or a business owner considering buying derelict or contaminated land and buildings, then you should consider very carefully whether to do this through a company, given the additional relief available.
Our corporate tax experts are well versed in the available tax reliefs and are here to help. Please contact the team at here.
Read more articles from our February 2021 tax news below:
Read more below:
---