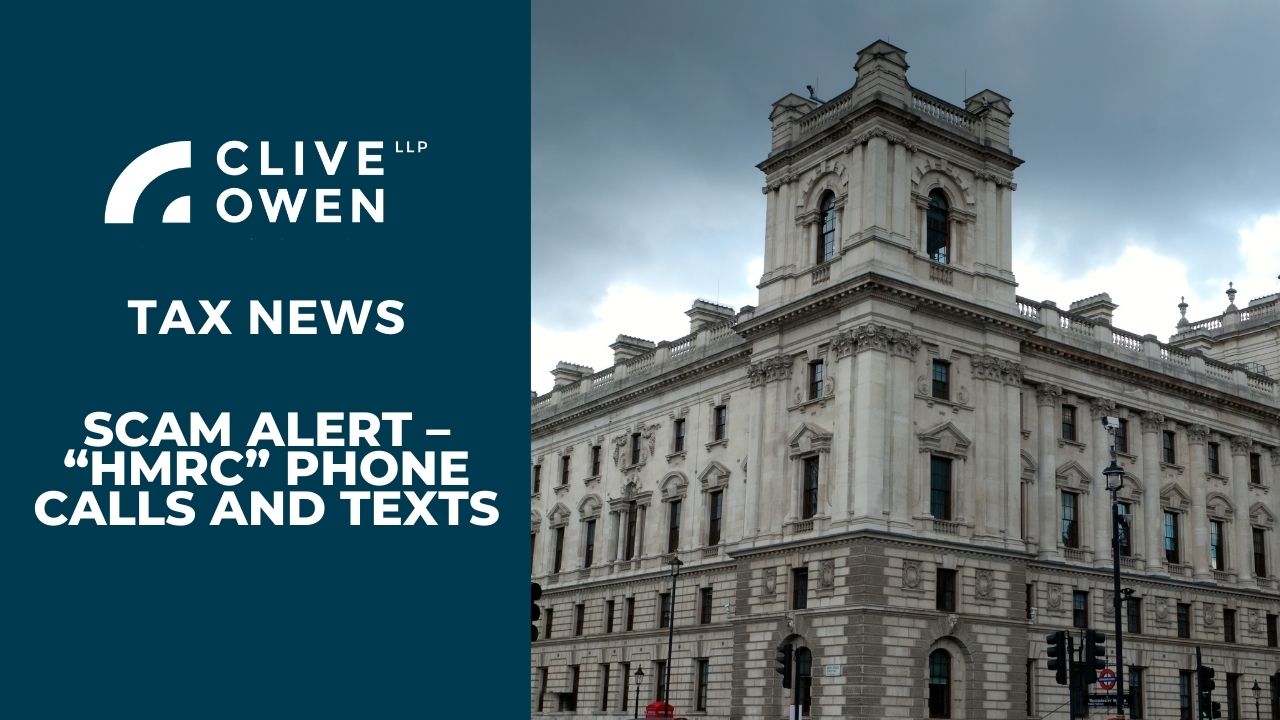 Date posted: 3rd Feb 2021
We are (again) receiving notifications from clients that they are receiving calls from scammers perpetrating to be HMRC, advising people that there is a tax liability due and to pay this immediately. The phone calls can be quite threatening with suggestions made of criminal action being taken or household items repossessed, if the payment is not made immediately.
In addition, the scammers are sending texts too, with links to pay "tax".
Given that many people will have paid Self Assessment tax bills at the end of January 2021 (or have possibly entered a payment plan with HMRC), it is likely that the scammers will have a high "hit rate" on Self Assessment taxpayers and the call or text could alarm those who are aware that they did have tax to pay at the end of January 2021.
We urge you to ignore any requests for payments to be made over the telephone or via links in texts messages. Instead please call us, if we prepare your tax return, or check your online HMRC portal to check if there are any outstanding taxes.
If you have any queries, please give us a call.
Read more articles from our February 2021 tax news below:
Read more below:
---