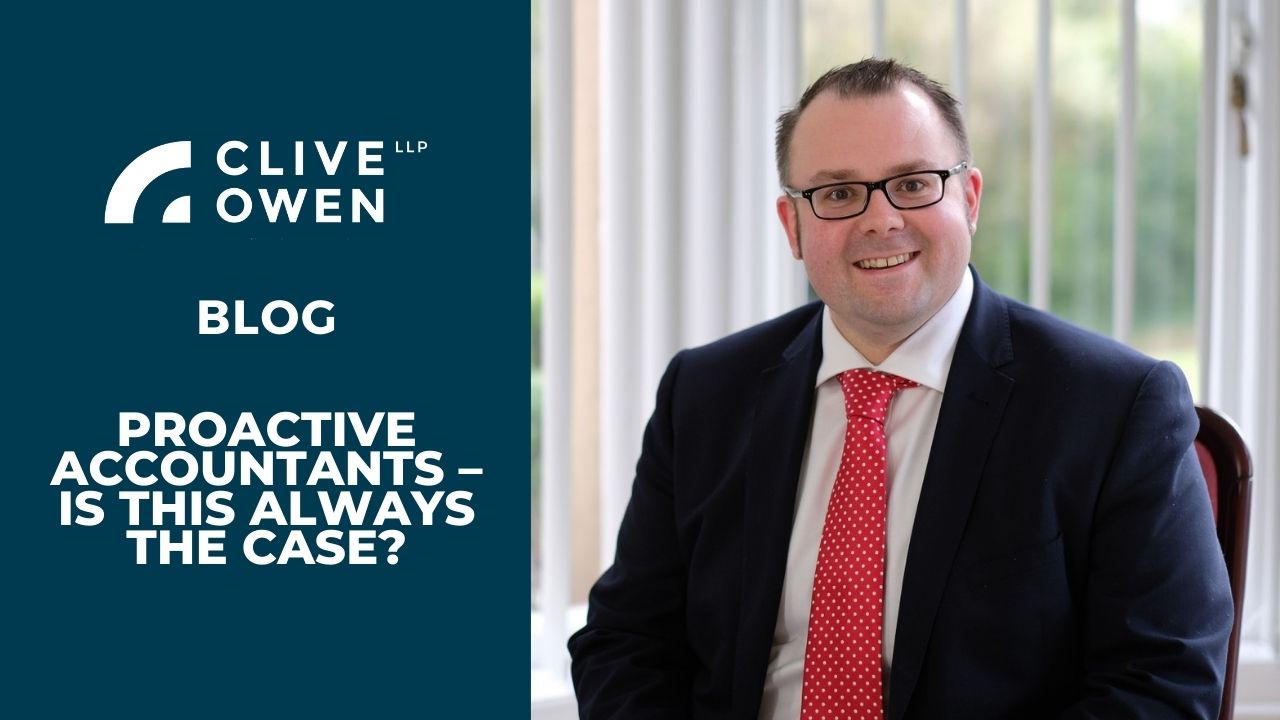 Date posted: 5th Mar 2021
One of the keywords that you will see on virtually every accountant's website is the word proactive.
The Oxford dictionary refers to the term as "creating or controlling a situation rather than just responding to it."
But what does it mean? Does it mean all accountants are the same?
Unfortunately, in our opinion, the answer is no. Proactive is becoming an overused word as many accountants believe it sounds positive to their clients and prospective clients but we wonder how many are delivering a proactive service?
Our team do deliver a proactive service. Of course, you are probably thinking "you would say that" – well let us back up our words by offering you a free meeting at a time and place suitable to you, to see how we can save you and your business time and money.
Some of the ways that we are helping our clients at the moment include:
There are many ways to save time, money and tax and one of these is by employing a good accountant who can foresee future issues and adapt quickly to new changes in legislation.
If you wish to speak to one of our team, then contact us at https://www.cliveowen.com/contact-us/
---