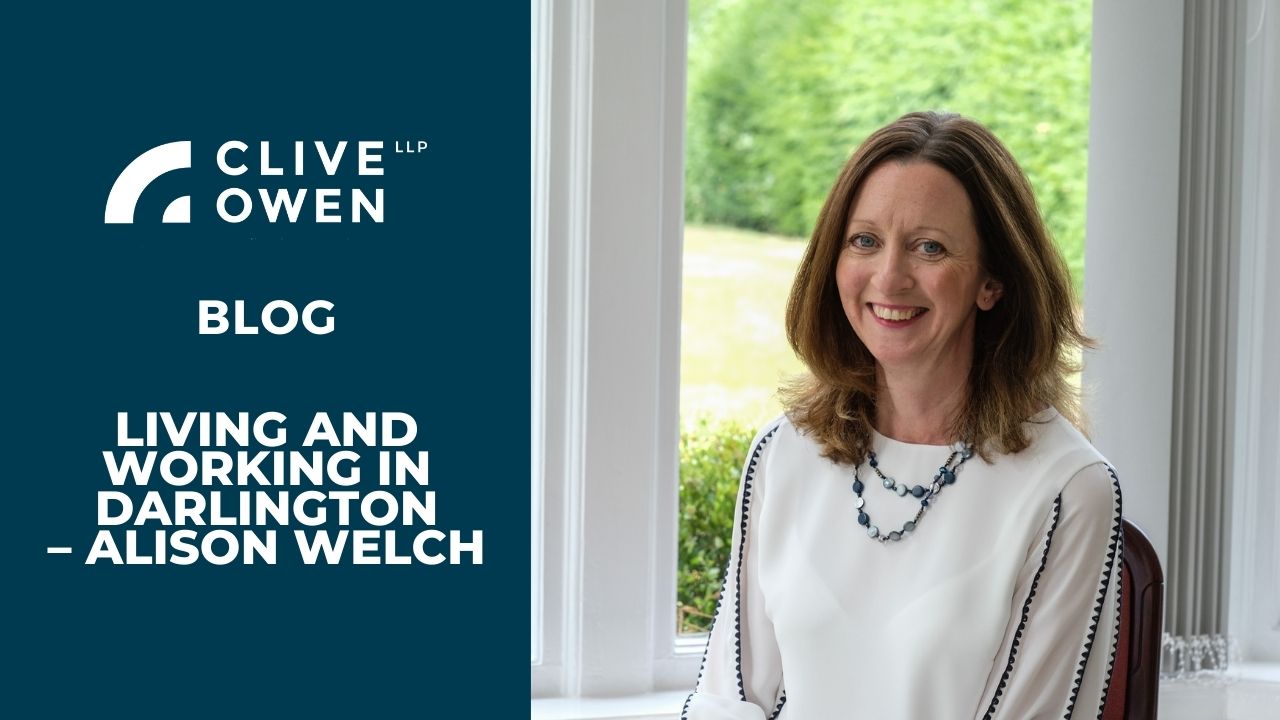 Date posted: 19th Apr 2021
The recent news that Treasury North is to be located in Darlington came as no surprise to us here at Clive Owen LLP.  We think it is a brilliant place to live, work and do business.
But are we biased?
Part of a Tax Team of nine professionals in the Darlington Office, a further five dedicated tax professionals in our other offices – York and Durham Alison Welch  moved to Darlington in 2015, having lived in a number of places both in the UK and abroad and started work at Clive Owen LLP in January 2016
Originally recruited as a senior tax manager she was promoted to tax director in April 2019.
Alison is one of very few professionals in the area who is a chartered accountant, chartered tax advisor and a qualified member of STEP and we are delighted that she loves the firm, the area and her colleagues!
In this video Alison reinforces what we already know – Darlington and Clive Owen LLP – great places to live and work!!
---