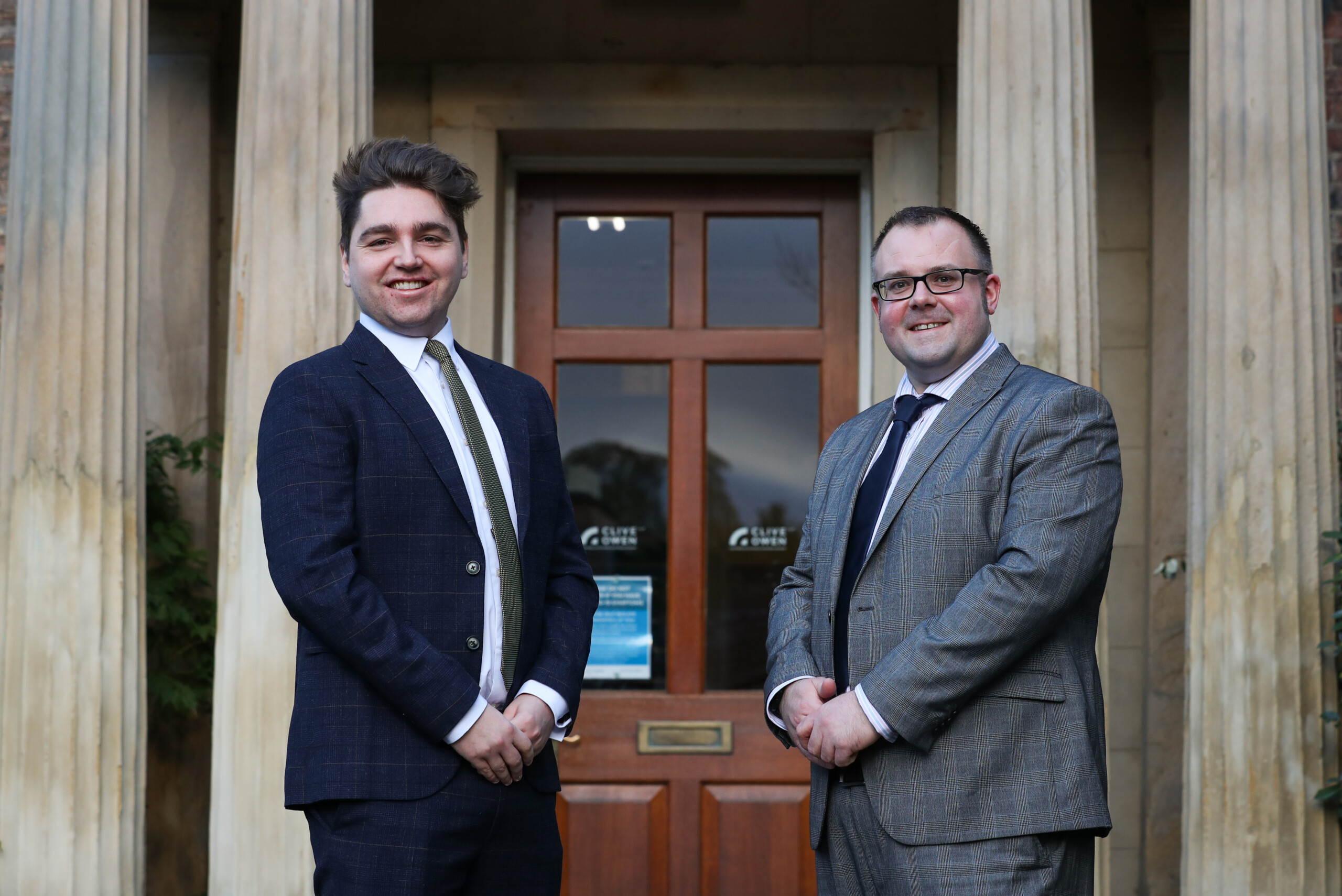 Date posted: 29th Nov 2021
Clive Owen LLP, chartered accountants and business advisers, has appointed chartered tax adviser, Mike Boynton, as assistant tax manager to complement its existing tax team. Mike joins the firm from a big four tax practice in Newcastle.
Teessider Mike is proud of gaining his Chartered Tax Adviser qualification in 2020 despite the challenges posed by Covid.
Outside of work, sport takes over Mike's life with football, running and tennis his main passions. He has signed up to run the 2023 London Marathon and will be spending a lot of time between now and then training for the big day.
Across the four offices of Darlington, Durham, York and Middlesbrough, the Clive Owen tax team now has eight fully qualified chartered tax advisers and four trainee-chartered tax advisers, within the 16 strong team, making it one of the largest independent tax teams in the region. The firm has further plans, to add capacity to the tax team in the near future.
The appointment follows the trend of overall growth of the firm, which has won a significant amount of new client work in recent times as well as seeing demand increase from existing clients in relation to tax advisory projects including re-organisations, R&D tax relief claims and inheritance tax advice.
Lee Watson, tax partner at Clive Owen LLP said "We are delighted to add someone of Mike's experience to the team. We believe that Mike will add to the depth within the team and develop our existing trainees and our tax service. Clients are seeking our advice on tax matters constantly due to the regular changes in tax legislation and also with one eye on the outgoing tax expense, which is one of the most significant expenses of any business."
Mike Boynton added: "I am delighted to join the tax team at Clive Owen. It is a very experienced team, and I am sure that I can strengthen my experience as well as develop the tax services that it offers.
"The opportunity to advise and deliver services to a diverse range of clients matches perfectly with my own skills and career goals, with the key benefit of working alongside a highly talented and qualified set of colleagues."
---