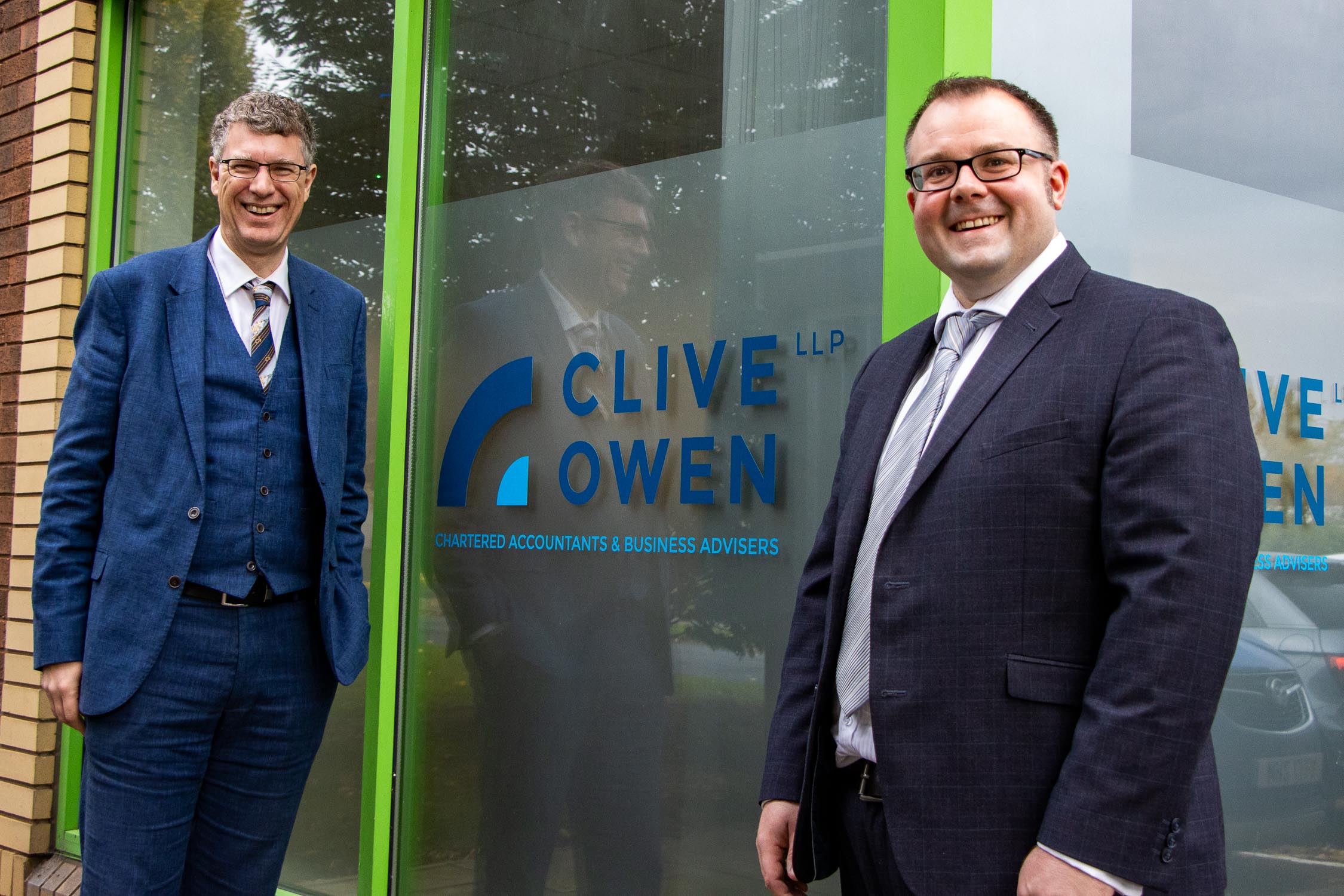 Date posted: 10th Nov 2021
Clive Owen LLP, chartered accountants and business advisers, is opening a fourth office. Its Teesside office will be based on Riverside Park in Middlesbrough.
Audit partner Chris Beaumont and tax partner Lee Watson will lead the initial 20-strong team at the 3,000 square foot site.
The firm has grown from 102 staff in January 2021 to 112 in September 2021 including graduates, trainees studying for chartered qualifications as well as qualified accountants. Positions have been created in audit and accounting, tax, IT, marketing, payroll, HR and administration. The firm anticipates making a number of additional key appointments to complement existing staff and the burgeoning client base.
During the challenges of the Covid-19 pandemic, the firm invested in its staff and introduced several mental health and wellbeing initiatives to support the teams working remotely and during their phased return to the office. These initiatives will continue to be developed as they are viewed positively by the staff and have also helped the firm to recruit effectively.
Chris Beaumont, partner at Clive Owen LLP, said: "This is a really exciting time for the firm. The new office gives us more space to grow the business across the Tees Valley where we have a significant number of clients already.
"Following continuous growth, this move will enable us to develop further and take advantage of the potential of the area. Tees Valley is very much up and coming with recent developments, including Treasury North and the Freeport, which is very close to the new office, and we are now in a position to take advantage of this."
Lee Watson, tax partner at Clive Owen LLP, said: "This is very positive news for our staff as we can offer more flexibility on working patterns, which will help us to recruit and retain the best talent locally. In addition, for our Teesside based clients and professional contacts, it will be a closer setting to formally engage and meet.
"I am looking forward to meeting new and existing clients on Riverside Park, which is a vibrant business park with many unique businesses."
Tees Valley commercial property specialist Dodds Brown acted for the owner in the sale of Stephenson House to Clive Owen LLP.
Wherever possible local business clients were used to help design and fit the offices, including builders and signage contractors. Local businesses involved in the office acquisition and development include Jacksons Law, Browns Commercial, Richardsons Construction, Euro-security, Astley Signs, Homefair and MT Print.
---