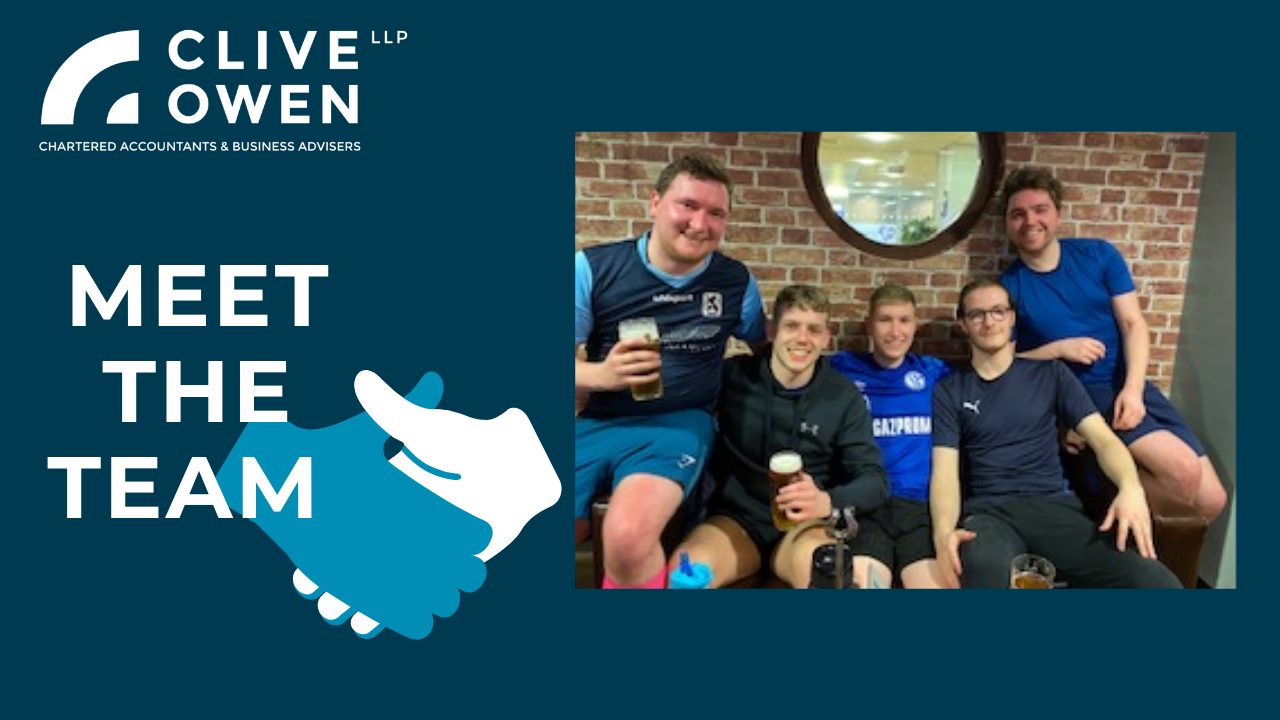 Date posted: 9th Mar 2022
We caught up with marketing assistant Elliot Pole to find out more about him and what his role involves!
Q. What is your job title and a brief overview of what you do?
A. Marketing Assistant… my role involves a variety of marketing activities including, content creation, events planning, social committee, delivering on briefs, lead tracking and communication.
Q. How long have you been at Clive Owen and how long is your apprenticeship?
A. I have been at Clive Owen for 10 months; my apprenticeship is a year.
Q. What do you enjoy about your role as an apprentice?
A. The idea of learning about the role whilst doing is fantastic! I have gained so much extra knowledge as I have been exposed to lots of different people at work.
Q. What is your ultimate career goal?
A. I would like to work my way up the marketing ladder, making as many connections as I can.
Q. What do you like about working for Clive Owen?
A. I have made so many friends at my time here so far, I love having conversations with lots of different people. I am also the self-appointed manager/director of football/captain of our 5-aside team. I love taking part in the array of social events that the company offers and most importantly having a laugh with my colleagues.
Q. A random fact about you?
A. I am a good eater, I can confidently say I could eat more in one sitting than anyone reading this!
Q. What do you like about working in the Darlington office?
A. The locality is brilliant, we walk into town every day to sample the local cuisine of Darlington; steak bakes and donuts! The building itself is archaic and majestic, it is a truly lovely place to work.
Q. What did you want to be when you were younger?
A. The same as every young lad! A professional footballer however I soon realised you need to be able to kick the ball in a straight line to do this so I ruled myself out! As I progressed through school I wanted to be a sports journalist, I would still like to give this a go at some point in my career!
Why not take a look at our careers page here!
---