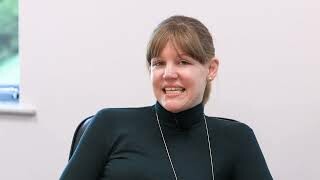 Date posted: 8th Apr 2022
Kimberley Nicholls has worked with Clive Owen based in our York office for 9 years!
Kim has had many highlights in the past 9 years, from becoming a qualified mental health first aider, to taking part in the Yorkshire Marathon to name but a few. Kim is a crucial part of the team, offering assistance to all of the companies departments.
Kim studied furniture design at university, before starting her career with Clive Owen LLP. Kim is able to utilise some of these design skills in her role at the firm including, producing the staff newsletter, which showcases any updates within the firm alongside personal content from members of the team.
At Clive Owen, we are proud of our team members, many of which  have been part of the business for many years, in recognition of this, the firm offers a long service reward at specific milestones.
---