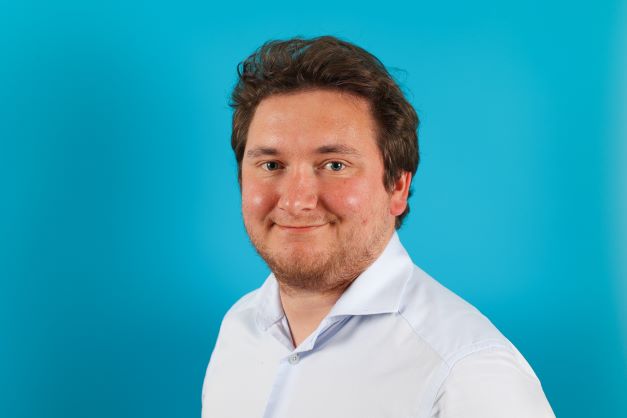 Date posted: 12th Dec 2022
I'm Ben and I work in the Darlington office as a Tax Supervisor.
My Journey.
My journey into tax was unique to say the least, I moved to Scotland for university before returning home after deciding that the course was not right for me at the time. I began to study independently, whilst working a number of part time jobs. Attending night classes at a local college, I began to train in AAT, from there I joined Clive Owen LLP who covered the cost of the remainder of my qualification.
At the time I joined, the firm already had a strong reputation but since then, has grown in size and capacity to take on a range of clients, something which I am proud to have been part of.
Where I am now.
As a Tax Supervisor, I have an incredibly varied role. I work with a range of clients, some of which I have got to know very well through repeat work. I think Tax is a very personal job, I make strong connections with clients who ultimately are putting their trust in our services. I also enjoy how proactive the tax world can be, although a lot of dates remain constant, the 'day to day' work can change dramatically. I am also starting to get more involved with the corporate world, something which I am finding interesting and will look to do more of in the future.
Why I love tax.
Working in the Tax Team has many benefits, the interaction between me and the team is great, we work well together and also socialise outside of the work environment. Even though we have the four offices, it still feels like we are very connected. I also feel very supported if I am struggling with a certain issue, one of my colleagues will offer help and that to me is really something I value. I also work closely with the new trainees, as I started in their position, I know how daunting the tax world can be, and so offering both pastoral and educational support is so rewarding for them and me.
Career Highlights.
I have had so many career highlights in my time here, one of which is playing for the 5-aside team. The team was created in 2021 and has been a brilliant gateway for new starters and longer serving staff to interact and have fun every week (our position in the league is irrelevant). I have also taken part in a number of charity events with the company, from the Race for Life to climbing Helvellyn to raise money for a local charity. I really feel part of the wider team and community here.
In my spare time.
I really enjoy football! As a Middlesbrough fan, this seems difficult to believe but I like to watch every game I can and play a couple of times per week. I also enjoy socialising, I have a great group of friends that I see often, I also mix well with my work team outside of work, we go for meals and drinks regularly and it creates a great atmosphere.
My future.
In terms of the future, I am aiming to be soon ACA qualified and then CTA qualified in due course. Once I have these accreditations, I will look to progress within my role and take on more complex technical work.
---