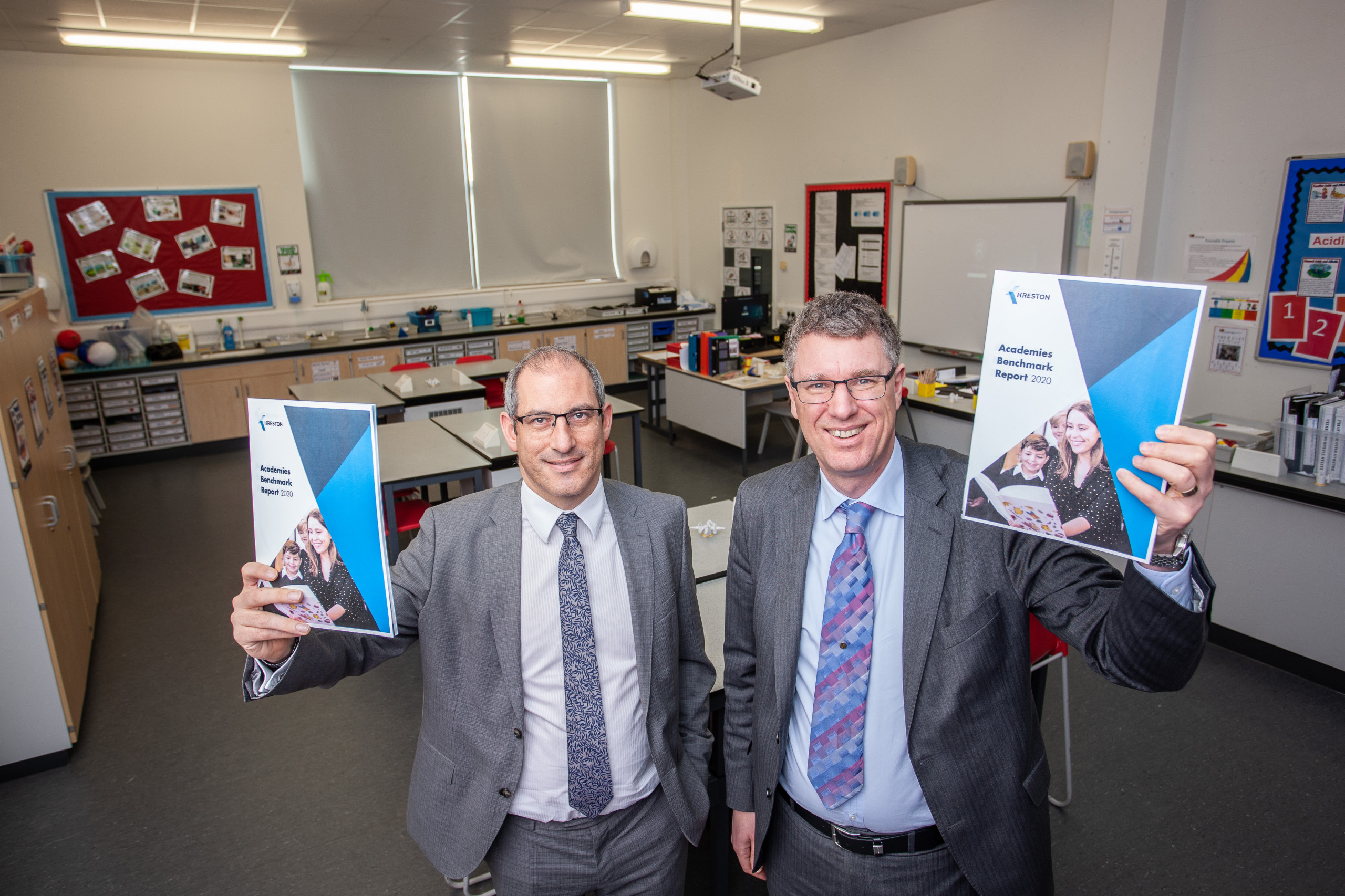 Welcome to the Kreston Academies Benchmark Report 2020
The financial position of the sector remains challenging but overall, it has proved a positive year for the sector.
This is despite uncertain economic times and the demands of increased and more complex governance requirements placed on the institutions.
Despite some positive changes from the Government, funding per pupil also remaining tight.
This year the report includes over 360 trusts representing nearly 1500 schools (an increase of 50% on the 2019 report) and indicates that the key factors for the better performing trusts are a more centralised performance and more effective financial governance. Good advice and expert support are key in this arena.
For the first time, the report not only provides benchmark analysis data for primary and secondary academies and multi – academy trusts but it also provides regionalised data. This has proved quite revealing, showing significant disparity in the funding per pupil at Multi-Academy trusts across the regions.
You can read more about this on page 54 of the report but the North East and Yorkshire and the Humber regions are the lowest in the English regions.
It remains to be seen whether this rally for the sector can be maintained or is simply a response to some of the positive Governmental measures introduced earlier in the year.
For more details on these changes, download a copy of our Academy Newsletter from October 2019 here.
Chris Beaumont, Partner, is one of the authors of the report and has worked with academies for over 16 years.
The Clive Owen LLP academies team act for over 100 educational establishments, including converter and sponsored academies, free, independent schools and University Technical Colleges (UTC).
Download your Kreston Academies Report 2020  here.
Watch the highlights of the report here.
If you would like a hard copy of the report posting out to you, please fill in the GET IN TOUCH contact form on the right-hand side of this page and don't forget to give us your postal address.
What do our clients have to say about us? See our Education testimonials here!
Our team specialises in two main areas of education. Please select your area of interest:
Read more here: