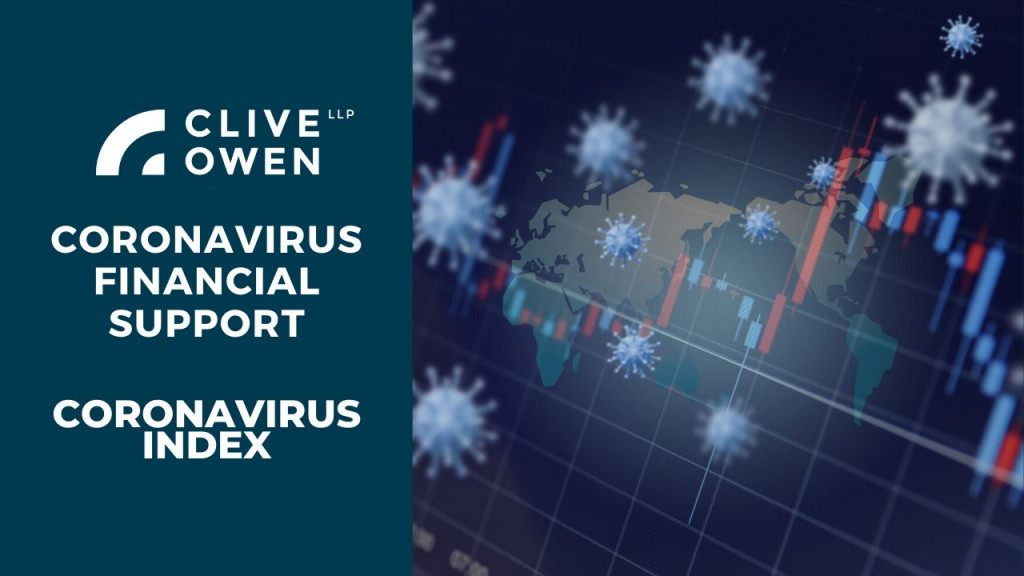 Recent announcements
On 3rd March 2021, as part of his budget speech, the chancellor announced that a number of measures in place to support businesses and the self-employed will be extended. This includes furlough, self-employed income support scheme and grant payments to businesses. The speech also announced a new Recovery Loan scheme to replace the existing Bounce Back Loans and CBILS schemes from April 2021. Details of the changes have been included on the relevant scheme pages, accessed via the links below.
The links below provide more information on all key support programmes available to businesses. Whilst we will continue to update these pages as further information is released, we recommend that you also utilise the government's own business support finder tool to check that you've taken full advantage of all the support that is available. Simply go to https://www.gov.uk/business-coronavirus-support-finder and follow the on screen questions – it will only take a few minutes, and might just highlight something that has been overlooked in the information that we have shared with you below.
Local Restrictions Support Grant
Coronavirus Job Retention Scheme
Working Safely during Coronavirus Guides
Recovery Loan Scheme
Bounce Back Loan (BBL)
Coronavirus Business Interruption Loan Scheme (CBILS)
VAT deferment
Time to pay arrangements
Substantial amount of information available to specific sectors
Protection for commercial tenants
In addition to all of the above, there is a business support helpline that can provide further information and advice to businesses 0300 456 3565.
Please note that whilst the above is accurate as of the date of publication the situation is very fluid and changes will inevitably occur. We advise that you consult with the government's official guidance for the latest available information.
Every effort will be made to update the following information as new announcements are made and the situation evolves. However, please visit the relevant information sources provided to check the most current information before taking any action as a result of the information provided.
The information which is summarised herein does not constitute professional advice and is general in nature.
Please contact our team for further detail of how these initiatives could help you and your business.