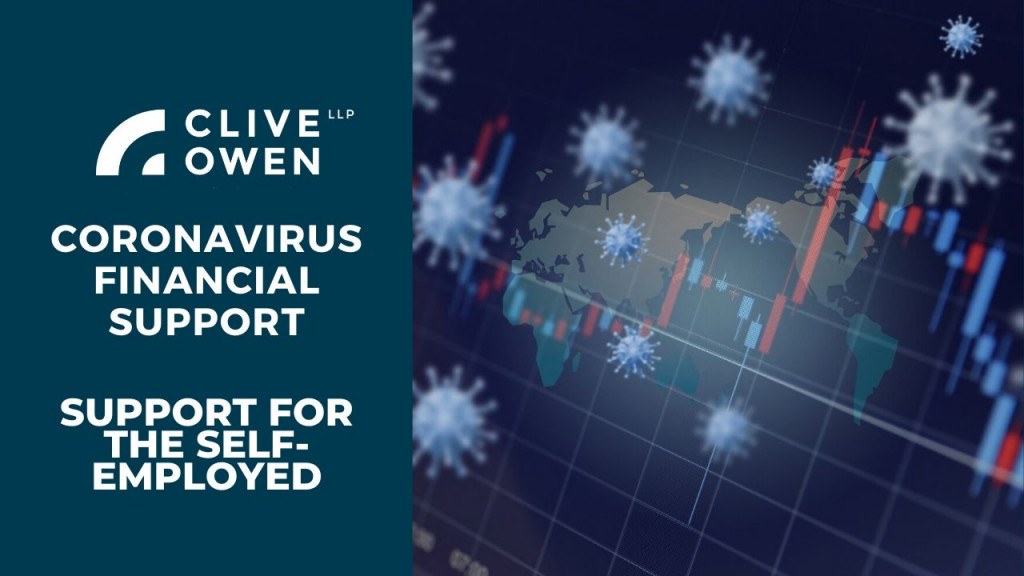 Updated 1st June 2020 – 09:45
Recent Announcements
On the 29th May, the Chancellor announced an extension to the Self Employed Income Support Scheme, with applications for a further 3 month period opening on 1 August.  In line with the reduced contribution under the Job Retention Scheme, the 80% of average monthly profits over the last three years will reduce to 70%.  The maximum amount also reduces, from £7,500 to £6,570.
For full details on the new SEISS developments, please go to the government resource here!
Coronavirus Income Support Scheme
On 26 March 2020 the Chancellor announced measures to support self employed individuals. This scheme will allow eligible individuals to claim a taxable grant worth 80% of self-employment trading profits up to a maximum of £2,500 per month for the next 3 months.
On the 4th May HMRC announced further details about the scheme.
The online service will be available on a staged basis from 13th to 18th May 2020.
As previously announced HMRC will calculate whether you are eligible for the scheme. They will tell you when you can make your claim. Once submitted you should receive your payment within 6 working days.
You can check if you are eligible using their new online tool. You will need to enter your Self Assessment UTR and then your National Insurance number to check.
A couple of important matters to note:
HMRC will contact you to advise when you can claim via email or if they have no email address text, if neither of them a letter. These emails and texts will NOT include any links, NOR request any information.
If you receive a text, telephone call or email claiming to be from HMRC, offering financial help or a tax refund and asking you to click on a link or to give personal information, it is a scam. You should email it to phishing@hmrc.gov.uk and then delete it.
Whilst accountants can help clients check eligibility as agents, we have a user ID. This is not the same as the Government Gateway user ID. If you do not already have a government gateway HMRC are suggesting you set when you check your eligibility using the link above.
When submitting the claim, you will also need the following:
Bank account and sort code numbers
To sign a declaration saying you have been adversely affected by COVID-19
There are strict eligibility criteria, to qualify for support you must:
have submitted your Income Tax Self Assessment tax return for the tax year 2018-19 – if you haven't done so already you must do so by 23 April 2020:• have traded in the tax year 2019-20
have traded in the tax year 2019-20 (this bullet is included with previous on website)
be still trading when you apply, or would be except for COVID-19
intend to continue to trade in the tax year 2020-21
have lost trading/partnership trading profits due to COVID-19
Have self employed trading profits of less than £50,000 (either in 2018/19 as a standalone year, or on an average basis for the three years 2016/17, 2017/18 and 2018/19)
Generate more than half of your income from self-employment
Eligible applicants will be entitled to 80% of average profits for the tax years 2016/17, 2017/18 and 2018/19, up to a maximum payment of £2,500 per month. Individuals in receipt of the grant are still able to continue to work, subject to compliance with wider government guidance on social distancing etc. Note that the grant will be subject to income tax and national insurance contributions. Individuals may make a claim for universal credit whilst waiting for the grant payment, however the grant will be included within employment income for the purposes of calculating the level of UC available.
There are special rules if you included within any of the following categories:
If your return is late, amended or under enquiry
If you're a member of a partnership
If you're on or took parental leave
If you have loans covered by the loan charge and have not agreed a settlement with HMRC before 20 December 2019
If you claim averaging relief
If you're non-resident or chose the remittance basis
If you're above the state aid limits
Further information can be found at: https://www.gov.uk/guidance/how-different-circumstances-affect-the-self-employment-income-support-scheme
Read more about Coronavirus Financial support: