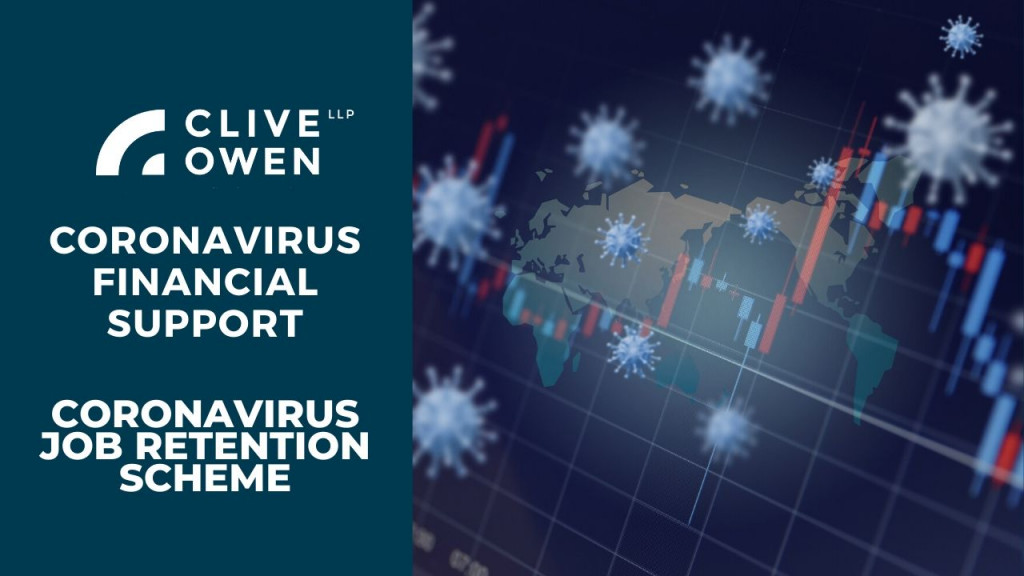 Updated 2 October 2020
Recent announcements about the scheme
On 24th September the chancellor confirmed that the existing furlough scheme will close as planned on 31 October 2020 and will be replaced by the new Job Support Scheme.
From 1st July to 31 October a 'flexible furlough' arrangement will be allowed whereby an employee can work for, say, 2 days a week (and be paid by their employer) with the remainder of that person's normal working week funded by the government under the Job Retention Scheme. Only those employees who have been furloughed for a minimum of three weeks prior to 30 June were eligible for the flexible furlough arrangement.  The existing scheme closed to new eligible employees on 10 June 2020.
Existing 80% of salary (subject to a maximum of £2,500 per month) plus employer NI and pension contributions to continue to be funded during June and July
During August the government will continue to fund 80% of salary, but the employer will be responsible for the employer NI and pension contributions
During September the government contribution toward the salary cost will reduce from 80% to 70% with the employer now responsible for the remaining 10% of salary as well as employer NI and pension contributions.
During October the government contribution falls further to 60% of salary and employers will be responsible for the remaining 20% as well as employers NI and pension contributions.
The scheme will close on 31 October 2020
For full details on the new CJRS developments, please go to the government resource here!
A step by step guide for employers has also been released which can be accessed on the following link.
HMRC has also provided further clarification on a number of areas in its guidance for employers. There is new information added on the scheme extension, fraud, claims for employees you made redundant or who stopped working for you, fixed term contracts, agency workers and retaining records. Also, a guide has been published with information on holiday pay, employees returning from family-related statutory leave and sick pay, how to treat grant payments in Real Time Information and how to claim – see link.
Information required to claim this grant
You will need the following information:
your employer PAYE reference number
The number of employees being furloughed
National Insurance numbers for the furloughed employees
Names of the furloughed employees
Payroll/employee number for the furloughed employees (optional)
Your self assessment unique taxpayer reference; or
Corporation tax unique taxpayer reference; or
Company registration number
the claim period (start and end date)
amount claimed (the minimum length of furloughing is 3 consecutive weeks)
your bank account number and sort code
your contact name
your phone number
The government have said that it is up individual businesses to calculate the amount that is to be claimed.
How to Claim this grant
For entities with less than 100 furloughed staff you will need to enter the following details directly into the portal for each employee (presumably line by line):
Employees name
National Insurance number
Claim period
Claim amount
Payroll/employee number (optional)
For entities which have 100 or more furloughed staff you will be asked to upload a file with the above information into the portal. HMRC will accept .xls xlsx .csv .ods file types.
HMRC will then review your claim and if eligible pay the grant into your UK bank account by BACS
Who is eligible?
The scheme is open to all UK employers that had created and started a PAYE payroll scheme on 19 March 2020. (amended 15th April from 28 February)

Eligible workers must have been on your PAYE payroll on or before 19 March 2020 and an RTI submission including those individuals made to HMRC on or before 19 March.

The scheme is available to anyone on any of the following types of contract:

full-time employees
part-time employees
employees on agency contracts
employees on flexible or zero-hour contracts

As well as employees, the grant can be claimed for any of the following groups, provided they are paid via PAYE:

office holders (including company directors)
salaried members of Limited Liability Partnerships (LLPs)
agency workers (including those employed by umbrella companies)
limb (b) workers (those who pay tax on their trading profits through self-assessment may instead be eligible for the Self Employed Income Support Scheme.
More details for each of the above groups can be found on the government website.

The scheme also covers employees who were made redundant since 28 February 2020, if they are rehired by their employer.
Employees already absent should be dealt with as follows:
o Those on unpaid leave on 28 February 2020 cannot be included until after the date which it was agreed the individual would return from unpaid leave.
o Those on short-term sick leave, or self-isolating, should be paid SSP until they are fit to return to work. They may be furloughed from the point they can return to work.
o Those who are shielding under public health guidance or are on long term sick leave can be furloughed.
o Those unable to work due to care responsibilities arising as a result of COVID-19 can be furloughed, this includes those unable to work due to childcare commitments.
Furlough of Company Directors
Whilst the government have confirmed that it is possible to furlough Company Directors, care should be undertaken to ensure that furloughed individuals are able to comply with the restrictions placed on the duties that can be undertaken during any furlough period. The government have issued the following guidance on this matter:
As office holders, salaried company directors are eligible to be furloughed and receive support through this scheme. Company directors owe duties to their company which are set out in the Companies Act 2006. Where a company (acting through its board of directors) considers that it is in compliance with the statutory duties of one or more of its individual salaried directors, the board can decide that such directors should be furloughed. Where one or more individual directors' furlough is so decided by the board, this should be formally adopted as a decision of the company, noted in the company records and communicated in writing to the director(s) concerned.
Where furloughed directors need to carry out particular duties to fulfil the statutory obligations they owe to their company, they may do so provided they do no more than would reasonably be judged necessary for that purpose, i.e. they should not do work of a kind they would carry out in normal circumstances to generate commercial revenue or provides services to or on behalf of their company.
The statutory duties of a company director are set out in the Companies Act – https://companieshouse.blog.gov.uk/2019/02/21/7-duties-of-a-company-director/
Directors will need to carefully interpret whether the duties that the will be required to perform during any furlough period are compatible with the duties set out in the Companies act. Should you require any support in interpreting your individual position then please contact your usual Clive Owen contact.
Other factors to consider
Furloughed workers cannot undertake any work whatsoever during the period of furlough. There is no option to offer reduced working hours. It is not necessary to furlough all employees. The minimum furlough period is three weeks. Employees can be furloughed multiple times, but each must be a minimum of 3 weeks.
Employees with multiple jobs can be furloughed by one or more employers.
Employees can undertake volunteer work provided they do not provide a service or generate a revenue for the employer
Apprentices on furlough can engage in training provided they do not provide a service or generate a revenue for the employer.   They must be paid at least the Apprenticeship Minimum Wages, National Living Wage or National Minimum Wage (AMW/NLW/NMW) as appropriate for all the time spent on this training.
Employers wishing to access the scheme should designate affected employees as 'furloughed workers,' and notify your employees of this change – changing the status of employees remains subject to existing employment law and, depending on the employment contract, may be subject to negotiation
All grants received will be taxable income for corporation / income tax purposes
Guidance for your employees is also available via the government website
Read more about the Coronavirus job retention scheme: