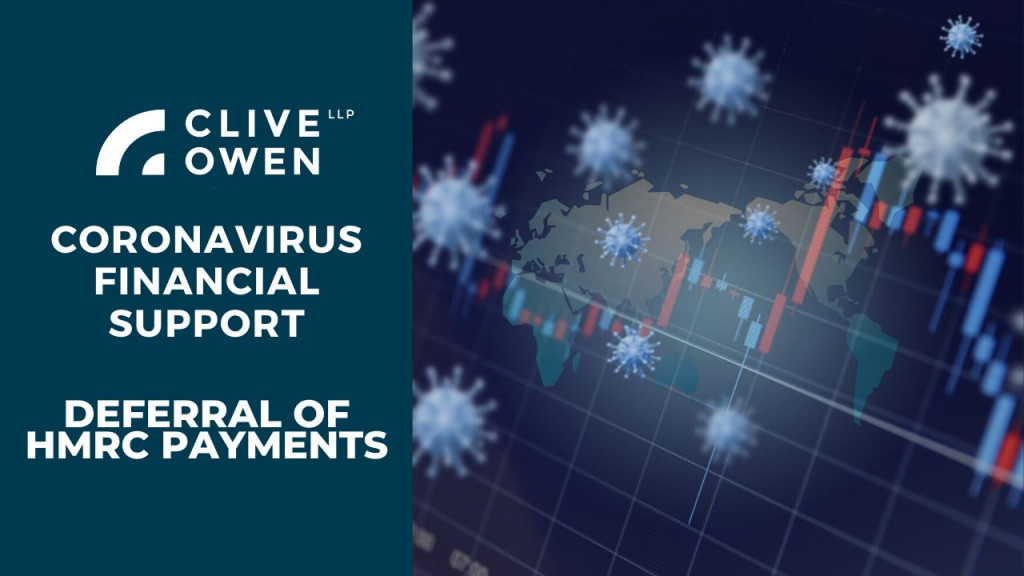 Updated 14th April 2020 – 14:30
HMRC have announced that the payment of duty and import VAT via duty deferment accounts due on 15 April can be delayed. To be eligible for a deferral the applicant will have to prove that they are suffering financial pressure as a result of COVID-19. Approvals are being processed on a case by case basis. Impacted businesses should contact HMRC's duty deferment office either by phone (03000 594243) or email cdoenquiries@hmrc.gov.uk
Updated 1st April 2020 – 11:30
No UK business will be required to pay VAT payments falling due in the period from the from 20 March 2020 until 30 June 2020 – All UK businesses are eligible. This is an automatic offer with no applications required. Businesses will not need to make a VAT payment during this period.
Taxpayers will be given until the end of the 2020 to 2021 tax year to pay any liabilities that have accumulated during the deferral period. VAT refunds and reclaims will be paid by the government as normal. HMRC have advised that businesses should cancel direct debits as these may be taken automatically.
Also note that businesses participating in Making Tax Digital for VAT now have until 1 April 2021 (was 1 April 2020) to meet the requirement to have 'digital links' within their recordkeeping in light of the coronavirus pandemic.
HMRC have been instructed to increase leniency with regards to the granting of time to pay arrangements for taxation payments.
This could include agreeing extended payment terms for VAT, PAYE and corporation tax liabilities. A dedicated helpline has been setup for any businesses concerned about their ability to make future payments to HMRC- 0800 024 1222.
Those individuals who complete self-assessment tax returns and make payments on account in respect of their income tax liability can delay the payment on account falling due by 31 July 2020 to 31 January 2021.
Read more about Coronavirus Financial support: