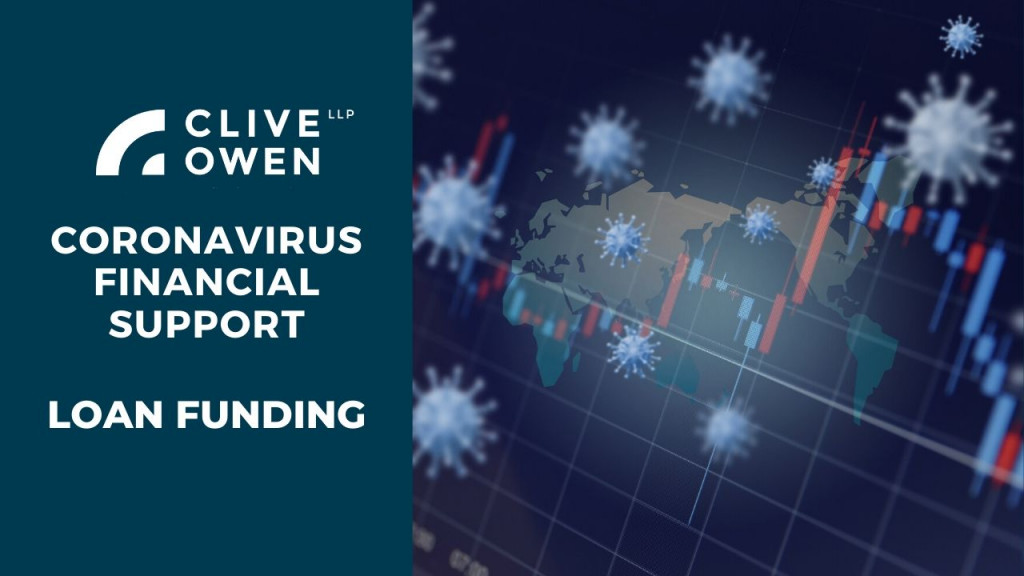 Updated 21st April 2021
Recent announcements about the scheme
Announcing the 2021 budget on the 3rd March, the chancellor confirmed that existing Bounce Back Loans and Coronavirus Business Interruption Loan Schemes would end on 31 March 2021 as planned. These have been replaced by a new Recovery Loan scheme
Recovery Loan Scheme
The Recovery Loan Scheme offers loans, overdrafts, invoice finance and asset finance facilities of up to £10m to businesses of any size. The funding can be utilised for any business purpose, including growth and investment. Lenders will benefit from an 80% government guarantee. The programme will run from 6 April 2021 to 31 December 2021. A list of accredited lenders is currently available on the British Business Bank website.
Key details of the scheme include:
Term loans and overdrafts are available between £25,001 and £10 million per business. Terms are up to six years for loans and three years for overdrafts.
Invoice finance and asset finance facilities are available between £1,000 and £10 million per business. Terms are up to six years for invoice finance and three years for invoice finance facilities.
Businesses that have received other loans under Bounce Back or CBILS programmes will be eligible to apply.
No personal guarantees will be taken on facilities of £250,000 or less.
Eligibility criteria include:

Demonstrating the business is viable or would have been without the impact of COVID
COVID19 has adversely impacted the business
The business is not going through insolvency proceedings
Bounce Back Loan (BBL)
Note – this scheme closed to new applications on 31 March 2021
On 4 May 2020 the Bounce Back Loan scheme went live. Full details of the programme are available on the British Business Bank website.
Money Saving Expert website has a great summary on Bounce Back Loans lenders and whether they are taking new customers or not.
The key details are set out below:
Key features of the loan:
Loans of between £2k and £50k subject to a cap of 25% of turnover for the calendar year 2019 (No upper turnover limit, but maximum loan is £50k);
The interest rate fixed at 2.5% across all lenders;
The repayment term can be between 6 and 10 years, but loans can be repaid early with no penalty;
No fees, no repayments in first 12 months and interest for first 12 months will be covered by the government;
No personal guarantees required and no recovery action allowed on personal assets;
Businesses can't apply for both BBL and CBILS, it is either or. If you have already had a loan of £50k or less approved under CBILS then you can transfer it to BBL by speaking with the CBILS lender;
If your business is part of a group, only one Bounce Back Loan can be taken across the group
Repayment holidays can be agreed with lenders for up to 6 months.
Eligibility:
Your business must have been impacted by COVID19;
You must have been trading by 1 March 2020 and must derive at least 50% of income from trading activity;
Your business can't be in bankruptcy, liquidation or debt restricting process;
You must not have been an 'undertaking in difficulty' on 31 December 2019. This is a state aid test and could apply if you had negative accumulated retained earnings on your balance sheet at this date or were in administration, liquidation, a CVA or other debt restructuring process on this date. If this was the case then please contact us for advice.
To access the funding you should approach your own bank first. Other lenders can be approached if your own bank can't support your business.  There is a full list of currently accredited lenders on the British Business Bank website and new lenders are expected to be approved daily.
Coronavirus Business Interruption Loan Scheme (CBILS)
Note – this scheme closed to new applications on 31 March 2021
Loans of up to £5 million will be available, over a term of up to 10 years. The government are underwriting 80% of any losses incurred by lenders. The form of loans may include term debt, overdrafts, invoice finance and asset finance. The government have stated that they will meet the first 12 months interest payments for any facility taken under the above scheme and also cover any lender levied fees.
The funds are managed by approved lenders this includes most of the high street banks. The best route to accessing these funds is to contact your existing bank. Expect to be asked for your most recent financial statements, up to date management accounts and forecast information.
The British Bank has set out the criteria of what lenders will need from businesses.
Details of the loan:
The amount you would like to borrow
What the money is for — the lender will check that it's a suitable business purpose and the right type of finance for your needs
The period over which you will make the repayments — the lender will assess whether the loan is affordable for you
Supporting documents:
You will need to provide certain evidence to show that you can afford to repay the loan. This is likely to include:
Management accounts
Historic accounts
Details of assets
The Chancellor has announced that banks will no longer be required to exhaust all other financial support routes before lending via this scheme. In particular, applicants will no longer be required to demonstrate a lack of security to access the scheme. This should streamline the application process, resulting in a quicker timescale from application to receipt of funds. Also, all facilities of up to £250k will be advanced without any form of personal guarantee from directors.
We have assisted a number of clients to successfully access CBILS facilities and are in the process of assisting a significant number of others. If you would like our assistance either in forecasting potential cash requirements, or in reviewing your pack prior to submission to the bank, please get in touch with you Clive Owen contact or our Corporate Finance Partner Angus Allan, angus.allan@cliveowen.com
More information, including key terms and eligibility criteria are online.
To return to our coronavirus index click here!