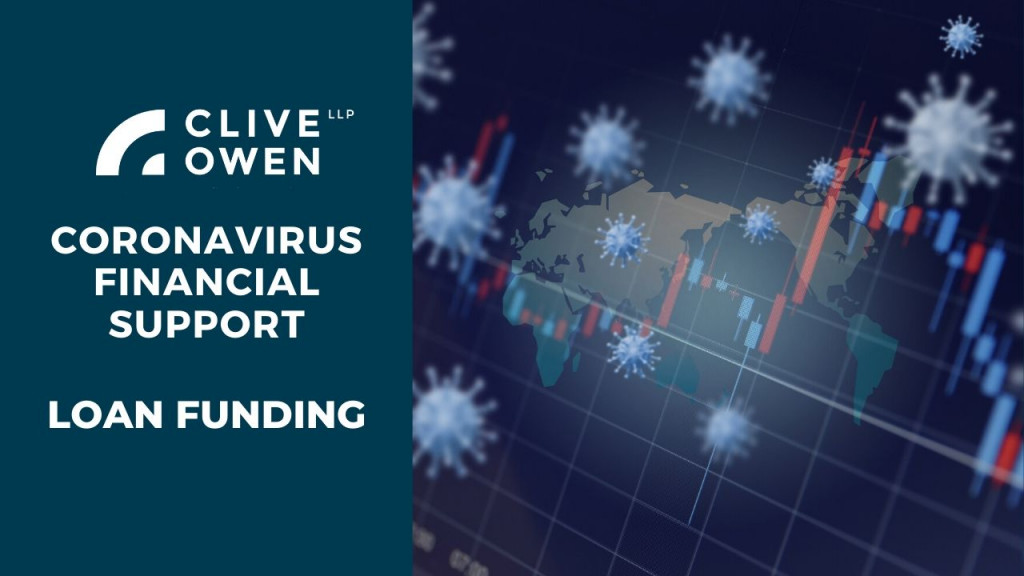 (Updated 21st May 2020 – 09:00)
On 29 April it was announced that in order to bring the CBILS programme in line with the newly launched Bounce Back Loan Scheme, several of the largest approved CBILS lenders are waiving the requirement to submit a business plan and detailed forecasts. A joint statement from the seven largest SME lenders (Barclays Bank UK, Danske Bank, HSBC, Lloyds Bank, NatWest, Santander and Virgin Money) stated that "lenders will only ask businesses for information and data they might reasonably be able to provide at speed and we will not require the provision of forward-looking financial information or business plans from businesses applying for CBILS-backed lending, relying instead on our own information to assess credit and business viability."
This should make accessing funding more straightforward. However, we do advise that applicants still consider preparing forecast information for their own internal purposes to aid with identifying the level of funding required to protect cash flow during the ongoing disruption to trading.
We are aware that funding institutions and particularly bank managers are receiving significant volumes of enquiries for the CBILS facilities that the government recently announced. To avoid the need for the bank or others to ask for additional information that will lengthen any process, (and therefore any facility drawdown) it is essential that they are provided with the right information at the start of the process.  Failure to do this will result in long delays and ultimately may result in an unsuccessful claim.  This information should include up to date management accounts and statutory financial statements.
We cannot stress enough the importance of being proactive in applying for these loans. Given the demand for these facilities there is a natural delay in applications going through each step of the bank process, therefore if you feel you may need funding in the coming months, we advise starting your application as soon as possible.
We have already assisted a number of clients to successfully access CBILS facilities and are in the process of assisting a significant number of others. If you would like our assistance either in forecasting potential cash requirements, or in reviewing your pack prior to submission to the bank, please get in touch with you Clive Owen contact or our Corporate Finance Partner Angus Allan, angus.allan@cliveowen.com
Future Fund
On the 20th May the Government launched the Future Fund aimed at supporting UK-based companies who can now apply for a convertible loan of between £125,000 and £5 million, to support continued growth and innovation.
These convertible loans may be a suitable option for businesses that typically rely on equity investment and are unable to access other government business support programmes because they are either pre-revenue or pre-profit.
Your business is eligible for the future fund loan if:
it is UK-incorporated – if your business is part of a corporate group, only the parent company is eligible
it has raised at least £250,000 in equity investment from third-party investors in the last 5 years
none of its shares are traded on a regulated market, multilateral trading facility or other listing venue
it was incorporated on or before 31 December 2019
at least one of the following is true:

half or more employees are UK-based
half or more revenues are from UK sales
Where can I apply for the future fund loan?
You can apply on the government website here: https://www.gov.uk/guidance/future-fund
Bounce Back Loan (BBL)
On 4 May 2020 the Bounce Back Loan scheme went live. Full details of the programme are available on the British Business Bank website.
Money Saving Expert website has a great summary on Bounce Back Loans lenders and whether the are taking new customers or not – https://www.moneysavingexpert.com/news/2020/05/small-business-boost-as-bounce-back-loans-launched/.
The key details are set out below:
Key features of the loan:
Loans of between £2k and £50k subject to a cap of 25% of turnover for the calendar year 2019 (No upper turnover limit, but maximum loan is £50k);
The interest rate fixed at 2.5% across all lenders;
The repayment term is also fixed at 6 years, but loans can be repaid early with no penalty;
No fees, no repayments in first 12 months and interest for first 12 months will be covered by the government;
No personal guarantees required and no recovery action allowed on personal assets;
Businesses can't apply for both BBL and CBILS, it is either or. If you have already had a loan of £50k or less approved under CBILS then you can transfer it to BBL by speaking with the CBILS lender;
If your business is part of a group, only one Bounce Back Loan can be taken across the group
Eligibility:
Your business must have been impacted by COVID19;
You must have been trading by 1 March 2020 and must derive at least 50% of income from trading activity;
Your business can't be in bankruptcy, liquidation or debt restricting process;
You must not have been an 'undertaking in difficulty' on 31 December 2019. This is a state aid test and could apply if you had negative accumulated retained earnings on your balance sheet at this date or were in administration, liquidation, a CVA or other debt restricting process on this date. If this was the case then please contact us for advice.
To access the funding you should approach your own bank first. Other lenders can be approached if your own bank can't support your business.  There is a full list of currently accredited lenders on the British Business Bank website and new lenders are expected to be approved daily.
The government has announced a new loan aimed at smaller businesses with loans of up to 25% of turnover capped at £50K. These loans will be accessible via a simple online form which will be launched at 9am on Monday 4th May.
The announcement states that the government is guaranteeing the loans and paying the interest for the first 12 months whilst the business will make no capital repayments during this time.
The applications will not include a viability test. Once approved monies will usually be available within 24 hours. We understand that you can not access both CBILS and BBL
Coronavirus Business Interruption Loan Scheme (CBILS)
Loans of up to £5 million will be available, over a term of up to 6 years. The government are underwriting 80% of any losses incurred by lenders. The form of loans may include term debt, overdrafts, invoice finance and asset finance. The government have stated that they will meet the first 12 months interest payments for any facility taken under the above scheme and also cover any lender levied fees.
The funds will be managed by approved lenders this includes most of the high street banks. The best route to accessing these funds is to contact your existing bank. Expect to be asked for your most recent financial statements, up to date management accounts and forecast information.
The British Bank has set out the criteria of what will lenders will need from businesses.
Details of the loan:
The amount you would like to borrow
What the money is for — the lender will check that it's a suitable business purpose and the right type of finance for your needs
The period over which you will make the repayments — the lender will assess whether the loan is affordable for you
Supporting documents:
You will need to provide certain evidence to show that you can afford to repay the loan. This is likely to include:
Management accounts
Cash flow forecast
Business plan
Historic accounts
Details of assets
The Chancellor has announced that banks will no longer be required to exhaust all other financial support routes before lending via this scheme. In particular, applicants will no longer be required to demonstrate a lack of security to access the scheme. This should streamline the application process, resulting in a quicker timescale from application to receipt of funds. Also, all facilities of up to £250k will be advanced without any form of personal guarantee from directors.
More information, including key terms and eligibility criteria are online.
CBILS and Bounce Back Loans:
If you already received an offer under CBILS of £50k or less and would have been eligible for a Bounce Back loan then you can apply to your bank transfer the loan to the Bounce Back scheme if desired. The cut-off date for making a transfer is 4 November 2020.
Coronavirus Large Business Interruption Loan Scheme (CLBILS)
The government have announced that the Coronavirus Large Business Interruption Loan Scheme (CLBILS) will open for applications on Monday 20 April 2020. This is a version of the existing CBILS programme designed to provide access to finance for medium-sized and larger businesses (turnover of £45m or more) affected by the coronavirus outbreak.
CLBILS will be available through a range of British Business Bank accredited lenders and partners. A list of these approved lenders will be made available on the British Business Bank website [https://www.british-business-bank.co.uk/ourpartners/coronavirus-business-interruption-loan-schemes/clbils/]  in the coming days.
The scheme will allow lenders to provide facilities including term loans, overdrafts, invoice finance and asset finance of:
up to £25 million to businesses with turnover from £45 million up to £250 million
up to £50 million to businesses for those with a turnover of over £250 million
As with the smaller CBILS scheme the government will provide an 80% guarantee to the lender but the borrower remains fully liable for the debt.
Under the scheme, personal guarantees of any form will not be taken for facilities below £250,000. For facilities above £250,000, personal guarantees may still be required, but claims cannot exceed 20% of losses after all other recoveries have been applied.
COVID-19 Corporate Financing Facility
This is a debt facility for larger firms – The Bank of England has announced a new lending facility to provide a quick and cost effective way to raise working capital via the purchase of short-term debt. This will support companies which are fundamentally strong, but have been affected by a short-term funding squeeze, enabling them to continue financing their short-term liabilities. Further details, including on how to access this funding are available via the Bank of England website.
Read more about Coronavirus Financial support: