Being a sustainable practice is important to us. We take our responsibilities to our people, our clients and our communities very seriously. We are committed to making Clive Owen LLP and our client's firms of the future.
To support this ambition we have implemented a strategic team focused on sustainability. The team is led by Grants and Transactional Advisory Services partner, Carl Wright.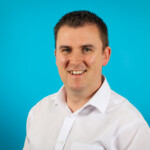 "As a firm, we recognise the importance of sustainable practice and want to ensure our partnership is best prepared for future development and growth. My team and I work across our four offices to implement initiatives aimed at minimising our environmental impact, reducing our use of scarce resources and supporting communities."
What is important to us?
As a progressive, independent, regional practice, we have a strong sense of responsibility to minimise our environmental impact on the communities we work in and to act ethically in all that we do.
Community
Community is at the heart of everything we do.  Our team pride themselves on giving back to the communities in which they live and work, regularly raising money for charities through several campaigns, as well as volunteering at various charities, sports clubs and local projects.
Whether it be climbing mountains,running the Race for Life or donating to a foodbank we have seen first-hand the motivation from our teams to give back. Our work in this area continues to grow year on year.
Environment
We recognise the importance of our environment and take measures to reduce our carbon footprint.
Offering a cycle to work scheme, minimising travel, encouraging teams to car-share and investigating renewable energy are all ways in which we look to be a firm of the future.
Resources
With a growing client base, our resource and material usage needs to be monitored. We use local suppliers wherever possible, and make environmentally conscious purchasing decisions including, reviewing sustainability credentials of our supply chains.
Team
Our team recognise the importance of being a sustainable practice and all our people are given the opportunity to get involved in our sustainability efforts, including one days paid leave each year to undertake volunteering activities. We communicate regularly on changes that are being introduced to improve our business and seek ideas and feedback for further improvements.
We set clear sustainability targets each year and assess our progress on a quarterly basis, actively involving individuals from all levels of the practice in our sustainability strategy group.
If you are a charitable organisation, then we may be able to help you!
Community is at the heart of Clive Owen LLP, our regional offices play a strong part in the local economy, and we work with fantastic clients in and around the North East. Now celebrating our 40th year as a firm, we have continued to build on our strong community links and improve our environment.
We allow all members of our team the opportunity to take a paid days volunteering in order to support our local communities. Volunteering benefits our teams and the organisations they choose to help, many local causes were heavily impacted by the pandemic, and given the current cost of living crisis, are busier than ever. It is now therefore, more important than ever, that our teams give back to local organisations.
Find out more about our volunteering opportunities here.