Welcome to the Clive Owen LLP tax articles – more can be found on our News section.
CONSTRUCTION SERVICES DOMESTIC REVERSE CHARGE (CSDRC)
The CSDRC is being implemented to remove any risk that there may be an amount deducted, which is disguised as input tax, but which has never been paid over as output tax.
Download our newsletter which explains more on the CSDRC
DOCTORS LOBBYING FOR PENSION TAX CHANGES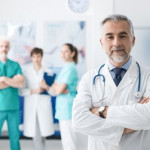 Hospital doctors and GPs are lobbying the government to amend the pension tax rules as the current system of restricting tax relief on pension contributions means many doctors paying almost all of the extra salary back in tax if they take on additional responsibilities or work additional shifts. This is an issue that doesn't just affect doctors as it potentially restricts the tax relief available to other individuals with high income.
The NHS Pension Service have alerted members of the NHS Pension Scheme that they could receive a tax bill if their pension savings exceed limits set by HM Revenue and Customs (HMRC). These limits are known as the annual allowance, which is calculated each year, and the lifetime allowance, which is calculated based on overall pension savings.
The normal annual pension allowance is currently £40,000 each tax year and limits the amount of pension contributions which qualify for tax relief. The limit covers the combined contributions paid by the taxpayer and their employer. A tapered annual allowance was introduced in April 2016 with the intention of reducing pension tax relief for high earners.
It applies to those with adjusted incomes of over £150,000 and threshold income in excess of £110,000. The rate of reduction in the annual allowance is by £1 for every £2 that the adjusted income exceeds £150,000, up to a maximum reduction of £30,000 at £210,000. This is a complex calculation and we can help you plan to minimise the impact of the rules as the individual is taxable on the excess pension contributions over the annual limit.
SOME CARS ONLY QUALIFY FOR 6% TAX RELIEF NOW
P11D FORMS DUE SOON
REPORTING THE ISSUE OF SHARES OR OPTIONS TO STAFF
EXTRACTING PROFIT FROM THE FAMILY COMPANY
TAX PLANNING TO MINIMISE THE HIGH INCOME CHILD BENEFIT CHARGE
"RENT A ROOM" RELIEF TO CONTINUE FOR AIR BNB LANDLORDS
BUT POSSIBLE CHANGES TO CGT PRIVATE RESIDENCE RELIEF
CAPITAL ALLOWANCE ON HIGH CO2 CARS AND ASSETS IN SPECIAL RATE POOL REDUCES TO 6%
TERMINATION PAYMENT CHANGES DELAYED TO 2020
NOTIFY HMRC OF EBT AND SIMILAR LOANS BY 30 SEPTEMBER 
WHAT IS THE 2019 LOAN CHARGE?
TRUST TAXATION