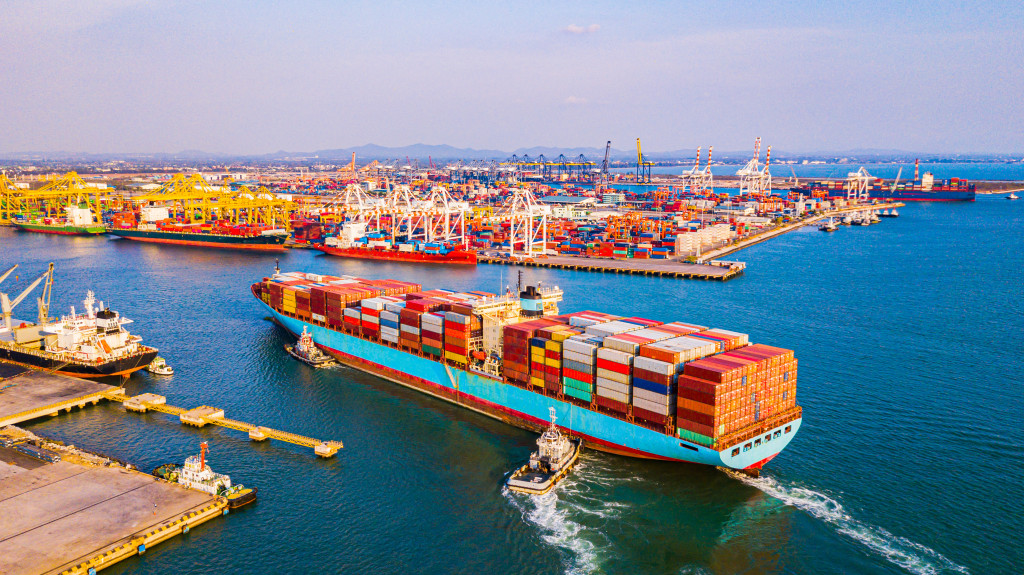 Announced during the 2021 Budget, the Teesside Freeport will be the biggest Freeport in the UK, so what does that mean for you and your business?
The Spring Budget delivered some very positive news for the North, Teesside and Darlington in particular, with the announcement of the Teesside and Humber Freeports, a UK infrastructure bank in Leeds and a Northern Economic Campus in Darlington, which includes the relocation of the Treasury and DiT to the region.
The Teesside Freeport, which is one of eight announced for the UK, is expected to bring benefits for business and the local economy that extend beyond the local region, including the potential to deliver up to 18,000 skilled jobs over the next five years. It covers 4,500 acres in total and includes the Teesworks site, Wilton International, Teesside International Airport, Port of Middlesbrough, Port of Hartlepool and Tees Dock.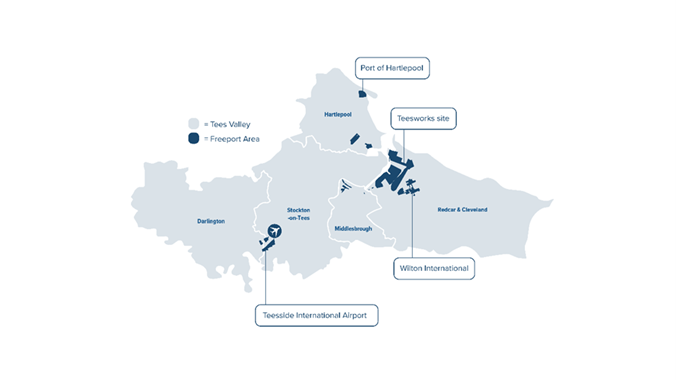 Image courtesy of Tees Valley Combined Authority
It is worth remembering that the economic benefits and opportunities will not just be limited to the Freeport itself, as it will have a significant dependence on supply chain businesses and a need for enhanced transport links and connectivity. The employment drive should also fuel housing development and social infrastructure to support this.
The Freeport initiative is not a completely new concept for the UK, having been mentioned previously in various guises as a tool to facilitate trade and ease the impact of Brexit. They are anticipated to be operational across England by late 2021.
So, what do you need to know about the Teesside Freeport?
What is a Freeport?
Freeports are specific geographical areas designated as secure customs zones where, from a VAT and duty perspective, any business carried out is effectively considered as outside the borders the UK. Basically, it means that different customs rules apply.
They are usually located near ports or airports and operate with the objective of providing relief from import taxes and duties, reducing administrative burdens and tariff controls and easing tax and planning regulations.
Businesses can therefore trade flexibly and with administrative simplifications within the Freeport, whilst operating under VAT and duty suspension.
The government's plan is to incentivise businesses to locate the manufacturing and processing of imported goods within Freeports. These businesses will benefit from simplified customs procedures and reduced administrative costs so that Freeports will become international hubs for manufacturing and innovation, fuelling economic growth.
What are the key benefits of freeports?
Within a Freeport, businesses can defer the payment of taxes until their products are moved elsewhere. They can even avoid them altogether if they are able to bring in goods to manufacture on site or to store, before re-exporting them.
The key benefits therefore are:
duty suspensions on goods and simplified customs procedures.
a package of tax benefits to help drive innovation, growth, and jobs.
What Customs benefits are available?
Businesses operating within Freeport customs sites will receive tariff benefits, including duty deferral while the goods remain on site. They will also benefit from duty inversion if the finished goods leaving the Freeport are subject to a lower tariff than their constituent parts.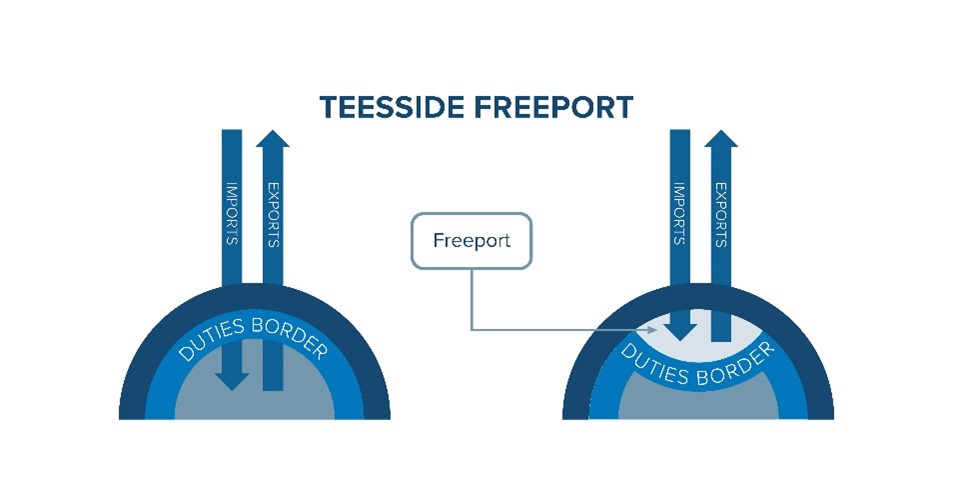 Image courtesy of Tees Valley Combined Authority
Businesses operating within Freeports also enjoy the benefits of simplified import procedures and suspended import VAT on goods entering the Freeport.
Finally, businesses can benefit from customs duty exemption on goods that are imported into a Freeport, processed into finished goods and subsequently re-exported, subject to the UK's existing trade agreements.
What tax incentives are available?
There are also some tax advantages available to businesses who invest within Teesside Freeport.
Business Rates Relief
Some business premises within the Freeport tax site will benefit from up to 100% business rates relief.
Enhanced Capital Allowances
There is enhanced tax relief available for companies who invest in qualifying new plant and machinery assets which will allow firms to reduce their taxable profits by the full cost of the qualifying investment.
In addition, this accelerated relief is intended to allow firms to benefit within the same tax period as the cost was incurred.
Employer National Insurance Contributions Rate Relief
Businesses operating in the Freeport tax site will pay 0% National Insurance Contributions for up to the three years per employee on earnings up to a £25,000 per annum.
What happens next?
Final plans for the Freeport site, including confirmed designations of customs zones and tax zones, are currently being agreed with government. We anticipate that the Freeport site will go live in October 2021. In the meantime, we will continue to update this page with any new announcements. If you have any queries at all in relation to freeports don't hesitate to contact our team here.
Further information on the Teesside Freeport is available from the Tees Valley Combined Authority here:
https://teesvalley-ca.gov.uk/teesside-freeport/
https://www.teesinvest.com/why-tees-valley/teesside-freeport/
The information which is summarised herein does not constitute professional advice and is general in nature.