See what our clients have to say about working with us:
Andy Brown OBE from AdAstra Academy Trust
Peter Trickett from KD Pharma UK – Grants
Clive Owen LLP have recently helped us to secure a significant grant award which help us to accelerate our growth plans in the Tees Valley. Carl Wright and Neville Baldry provided excellent advice throughout the assignment, not only in completing the application pack, but also supporting us through the due diligence and contracting processes. Having consultancy support not only resulted in a more robust application, it also allowed us to focus on running the business. Carl and Neville also ensured our Group board were fully informed throughout the process, allowing them to make confident decisions on investment at the site. I would recommend the services of the Clive Owen grants advisory team to other businesses considering a grant application.
Marion Milsom from Springfield NE Limited
"Clive Owen has helped in advising us in picking the right account software package, to doing the monthly accounts, year-end accounts, R&D, Tax personal and business, Wealth Management, Payroll, and they have IT services"
Steve Pattison – Vital York Limited – Accounts, Corporate Tax and R&D Client
Vital York Limited – provision of IT hardware, support and maintenance contracts to schools and academy trusts.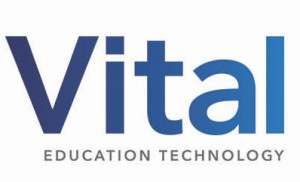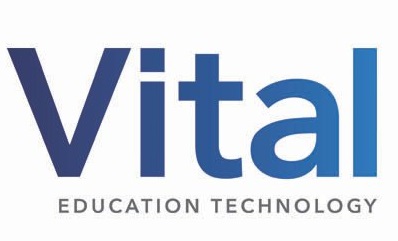 Clive Owen LLP were instrumental in helping us set up our business back in 2002, and also in the management buyout we completed in 2006, and we have continued to work closely with them ever since. This has included a recent share ownership re-organisation that has enabled us to explore and find other avenues for growth.
Our relationship with Jonathan Doyle and the team has meant that we have received professional, timely and proactive advice, without which we wouldn't have been able to grow into the company we are today.
Marion Marsland from TICA – Managed Services Client
Martin Patterson from St Georges Crypt – Charity Client

We were introduced to Clive Owen LLP by one of our trustees when seeking assistance with a Charities Act section 124 report to support a lending application. Carl Wright and Chris Beaumont provided invaluable advice throughout the assignment, going beyond the basic requirements of the report. Their robust review of our plans and financial modeling allowed us to refine our operating projections and an in-depth scenario analysis helped to inform our trustees of the range of potential performance outputs from our planned project. This allowed us to proceed with confidence, optimise our funding strategy and secure the lending needed to deliver our plans. I would not hesitate to work with Clive Owen LLP again in the future, all of the staff I dealt with were knowledgeable, professional and friendly.
Luis McCarthy from J.MAC Group – Managed Services Client
Kathryn Parkman – Tax Client
I would like to start off by thank you Lee, you made me feel at ease from your very first email, this continued throughout our many emails and in to our first meeting. Even though I was feeling overwhelmed at times, you explained the processes and need for information in a way that I could understand. I feel completely supported and valued as a customer and I'm so glad I found an accountant I feel comfortable with.
Ben you are an absolute pleasure to work with, thank you for all your help around the accounts and creating the yearly rental spreadsheet for me, I'm sure it will make my life 100% easier and it will for sure make your life easier going forward .
Thank you both so much for all the work and dedication you have provided me throughout the disclosure, I can't thank you enough. You are both professional and supportive a great combo.
Nathalie Carter – Director and Consultant, LA Linguistica 
I have worked with Clive Owen since I started my business and they have encouraged and supported me at every stage of my journey.
I had high aspirations for growth from the start, including internationally. Cli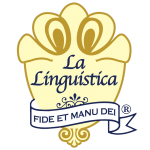 ve Owen LLP were recommended to me because of their breadth of expertise and experience. The added value services and resources they offer in terms of VAT expertise, tax knowledge and grants support have proved invaluable to my business.
If you are considering starting a business, don't underestimate the value of working with a well-established firm of accountants and business advisers. The initial investment will reap rewards in supporting your growth, and providing proactive insight and direction at key stages of development.
I highly recommend Clive Owen LLP and have nothing but praise for Kevin Shotton and the team. They are extremely professional, highly responsive and passionate about what they do. They are really nice people to work with.

Alasdair MacConachie OBE DL HonDBA FRCA – Sherwoods Group
I have had the privilege of dealing with Clive Owen and Tony Luckett for many years.  The reputation of the firm is outstanding.  They achieve excellent results and have helped me on many projects, particularly Durham School. They are one of the best firm of accountants in the North of England.