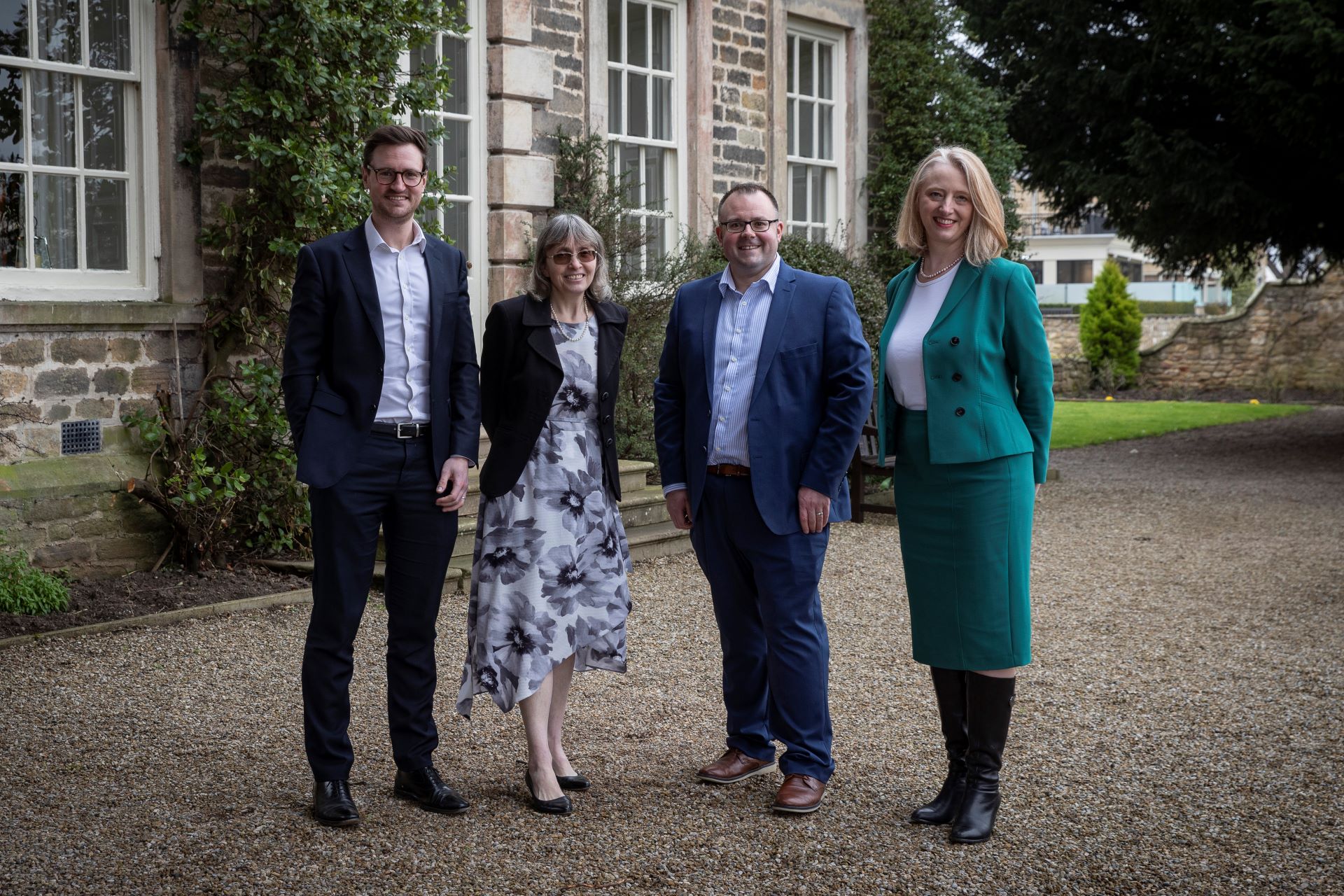 Tax is something that none of us can escape. Whether the tax is payable by a business, a business owner or an individual, it is usually one of the biggest outgoings that individuals and businesses pay.
We believe that it is necessary to have a specialist tax team, working solely on tax matters and many firms, in our local region, do not have this specialist tax expertise. Our tax team are based across all of our offices in Darlington, York, Durham and Middlesbrough.
The majority of our tax team are either Chartered Accountants or Chartered Tax Advisers or in some cases hold both premier qualifications.
The team are highly thought of, both internally and externally and between them they have well over 200 years' experience of working in tax – for international ("The Big 4"), national and regional practices, in a variety of capacities. It is therefore unlikely that they haven't come across the tax issue that you are faced with.
Our services include:
Other tax resources:
In very simple terms, tax is an event driven charge and tax planning should always be undertaken in the advance of the event as there are far fewer opportunities to save tax after the event.
The tax compliance and reporting is the reporting of the tax charge associated with that event.
Certain events (in business and private life) will take place which may mean that you need to call upon our strategic tax services.
FAQ about tax
Income Tax
This is a tax on income received by individuals and trusts. That income could be employment or self-employment income, dividend income, interest income, rental income and so forth
Do I need to complete a Tax Return?
What outgoings or expenses can I claim against my tax bill?
I own a buy to let property. Do I need to declare my income to HMRC even if I make no profit? If I have to declare the income to HMRC, what expenses can be claimed?
I have received rental income for a number of years but have not declared this to HMRC. How do I tell HMRC now?
I've heard that some people are paying 60% tax but I can't find this rate in any tax tables?
I've received a late filing penalty for not filing my Tax Return. Can I appeal?
I am director-shareholder of my own limited company. How should I draw income from the company?
I wish to give my employees some shares in the company I own. How do I do this?
Should I incorporate my sole trade or partnership business into a new limited company?
I've made a mistake with my Tax Return. How do I put it right?
I don't complete a Tax Return. How do I claim relief for my employment expenses and how many years can I claim tax relief for?
Am I regarded as non-UK resident?
A man down the pub said I could….
Capital Gains Tax
Essentially this is a tax on the profit made from the sale of a capital asset such as land and property, a stock portfolio or perhaps a business or shares in a business. Sometimes the outright gift of a capital asset, can give rise to a capital gains tax charge
I'm selling a property for a profit. What tax do I pay?
I'm getting a divorce. Do I need to be concerned about capital gains tax?
Do I qualify for entrepreneur's relief?
Profits are diminishing and I want to wind up my company. Do I have to pay tax?
I am gifting my adult child a share in the business. Do I have to pay tax even though I am receiving nothing in return?
I wish to gift my property to a member of my family. Are there any tax issues to consider?
Do non-UK residents pay capital gains tax?