and Not for Profit Organisations
The "not for profit" sector has a significant place in today's economy. We understand the complex issues faced by charitable organisations. We also understand the importance of the right advice at the right time. It is essential to keep up to date with changes.  As well as changes the taxation regime most notably via the annual budget legislation. In particular the Charities Act and Charity Commission announcements. Our role is that of a coordinator. We aim to gather all relevant information and use it to provide you first class advice, support and guidance, so that we can assist you effectively and efficiently.
We work with many clients in the "not for profit" sector. They range from small local charities through to regional and then to national entities. Operating in the region for over 30 years we have a vast amount of experience in this sector which has been obtained been through changing times in the sector so we can really give advice gained through both knowledge and experience.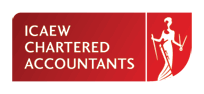 The two partners in our charities team hold the Institute of Chartered Accountants in England and Wales (ICAEW) Diploma in Charity Accounting (DChA).
At the time of qualification, only seven accountants in practice in the North East held this qualification, two of whom are from Clive Owen LLP.
What can we offer you as one of our clients?
Preparation of the annual accounts completed within an agreed timetable and fee structure available
Audit or independent examination of the financial statements
Attendance at year end meeting and involvement in financial discussions with trustees
VAT planning and support
Trustee training and awareness of Trustee responsibilities
Organisational structure advice
Strategic planning
A full payroll service including auto enrolment compliance
Added value services such as cashflow management and development of your accounting systems and controls together with cloud based solutions
A personal and dedicated service