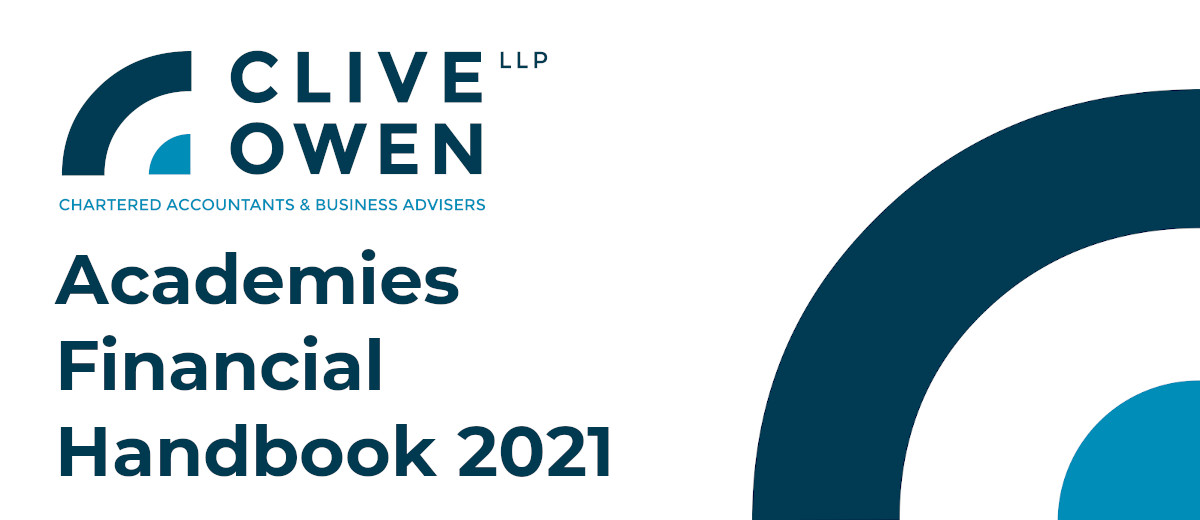 Event date: 8th Jul 2021
TIME: 3pm - 4pm
LOCATION: Online
BOOK NOW
Join Chris Beaumont and Kevin Shotton, both partners at Clive Owen LLP for this short webinar where they will be highlighting the key changes in the 2021 Academies Financial Handbook and will discuss the potential impact this has for trusts in the following academic year and beyond.
There will be an opportunity to ask any questions you have during the webinar.
Chris and Kevin work with over 45 Academy Trusts across the North East and Yorkshire advising them on various financial issues and have spoken at various NASBM and SNE events.
Chris attends the regular ESFA auditor forum meetings.
Chris and Kevin recently did a webinar on the Academies Accounts Direction, if you missed it, you can view the recording here:
https://www.cliveowen.com/2021/04/academies-accounts-direction-2021-webinar/
BOOK NOW