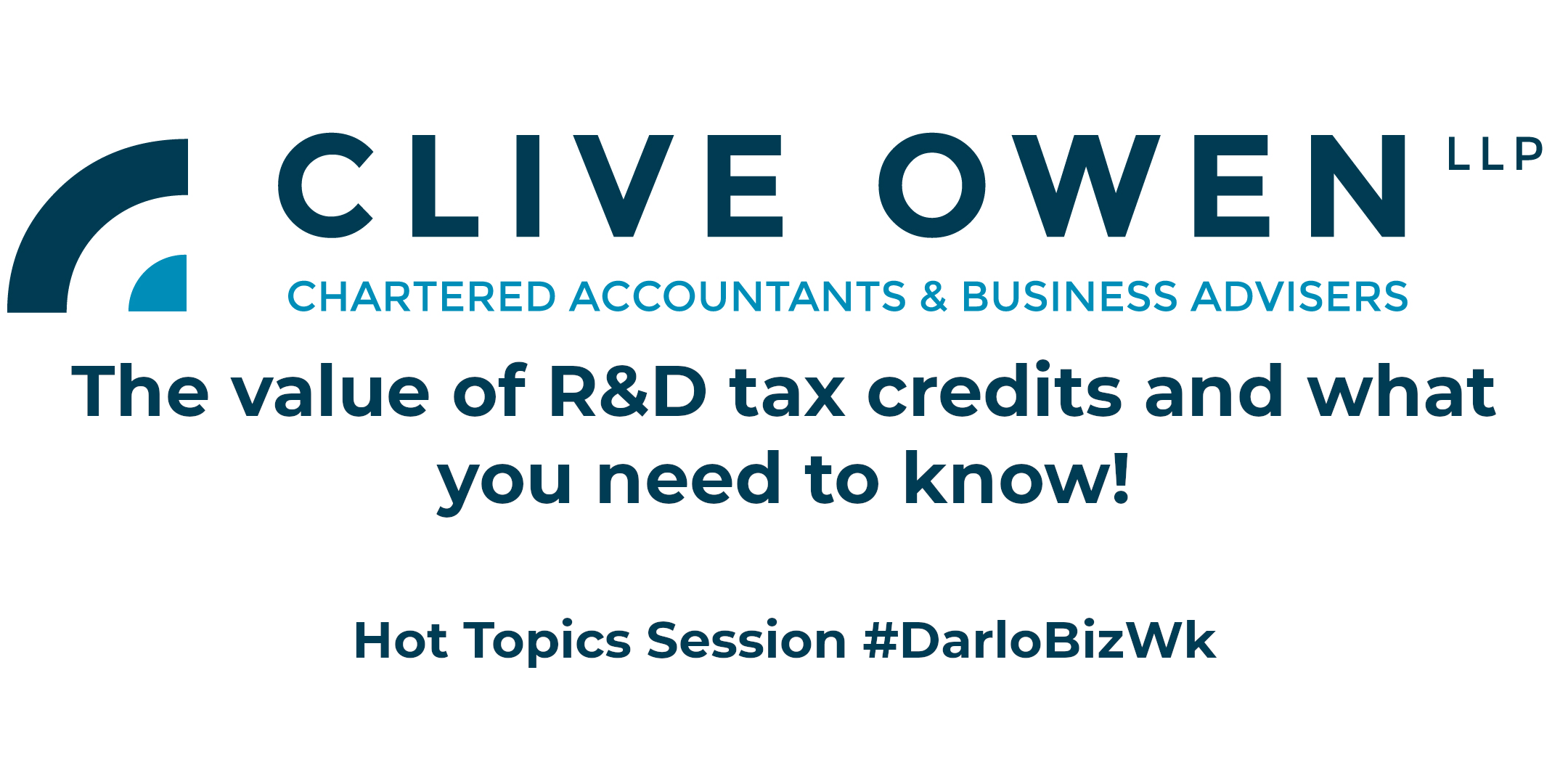 Event date: 7th Oct 2019
TIME: 3.45pm - 4.15pm
LOCATION: Business Central Darlington, 2 Union Square Central Park, Darlington, DL1 1GL
BOOK NOW
Lee Watson, Tax Director at Clive Owen LLP will give an overview of the real value of Research and Development (R&D) tax relief.
In this hot topic session, Lee will give a brief overview of R&D tax relief and cover:
• Who qualifies for R&D tax relief?
• What R&D tax relief entails?
• What costs constitute the relief?
• What HMRC expect to see as part of the claim
For more insight on R&D tax relief, you can call Lee on 01325 347900 or contact him on lee.watson@cliveowen.com.
To attend book your place here!
BOOK NOW