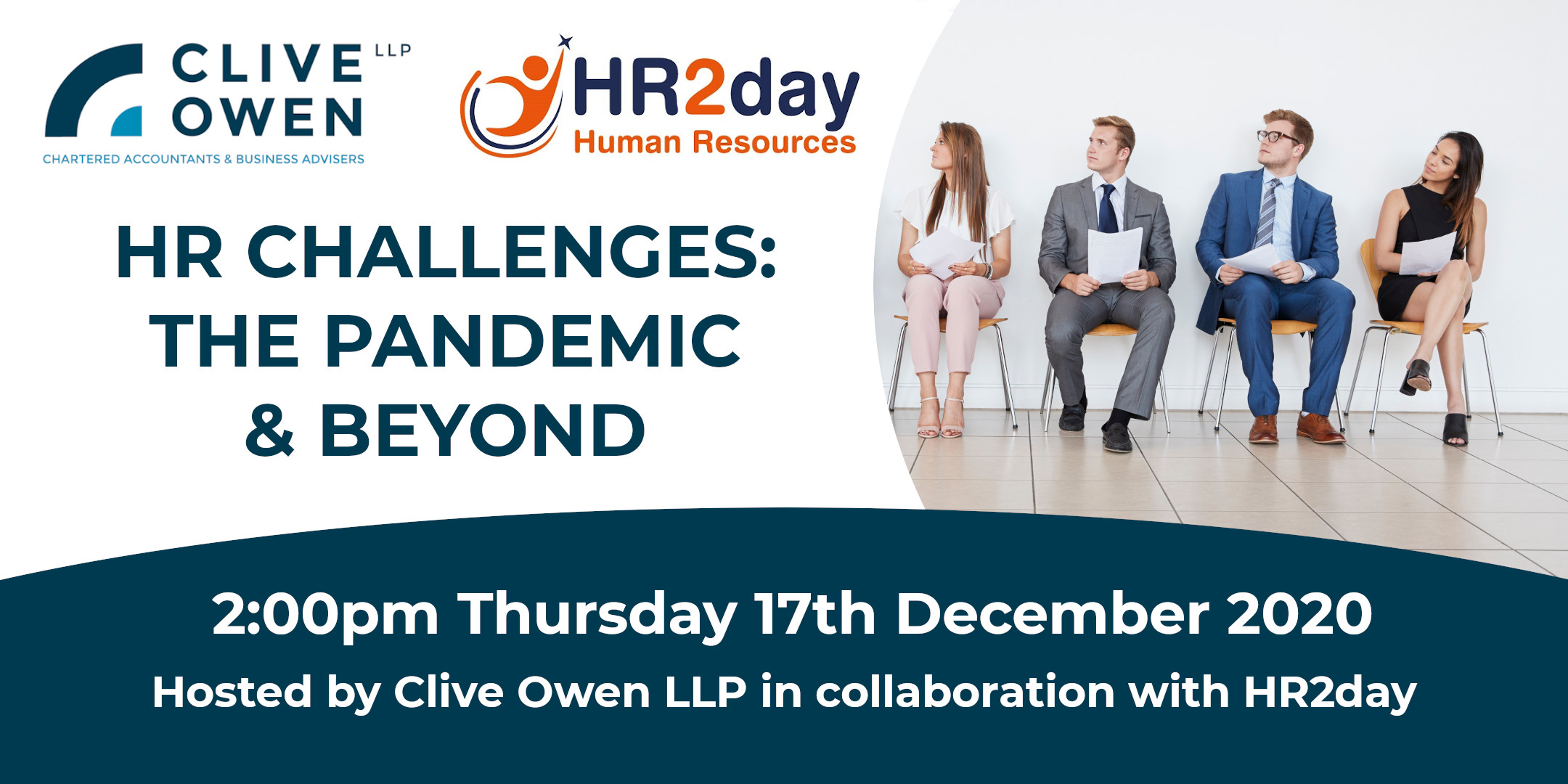 Event date: 17th Dec 2020
TIME: 2:00 – 3:00 pm
LOCATION: Online
BOOK NOW
This webinar will be hosted by Kevin Shotton, partner at Clive Owen LLP and features Nicky Jolley, founder at HR 2day and is aimed at employers who want some clarity and support for handling the HR related challenges created by the pandemic.
In this session, Nicky and Kevin will present and then there will be an opportunity to ask questions of both speakers.
Managing a workforce effectively has proved one of the biggest challenges for business during the ongoing COVID-19 crisis. The situation is fast moving and constantly changing with employers needing to respond rapidly and with confidence.
Employers have been faced with lockdowns, returns to work, planning for furlough and potential redundancies, all whilst trying to run their businesses. The new normal has presented further difficulties such as managing a remote workforce for the first time and dealing with employee wellbeing alongside the added responsibility of navigating the constantly updated legislation.
As we have found many clients have needed extra support during this period, we have invited Nicky Jolley, founder of HR 2day, to join us to give some insight around how to interpret the new legislation and deal with the challenges.
Kevin Shotton, partner, who oversees our payroll and furlough departments, will give a brief overview of the challenges faced and how we have been able to support and advise clients during this period.
He will then introduce Nicky who will discuss current thinking on best practice and employment law guidance. During her presentation, Nicky will answer some of the most commonly asked questions, such as;
Can you claim furlough whilst employees are serving their notice?
Can you make someone redundant whilst they are on furlough?
Health and safety risks around return to work and employee rights.
Can you ask employees to use holiday whilst they are on furlough?
Can you rotate employees on furlough?
What happens regarding Bank Holidays (such as Christmas) when staff are on furlough?
Finally, both speakers will give an overview of the planned review of the current Job Retention Scheme in January, with the Job Support Scheme having been put on hold.
Speakers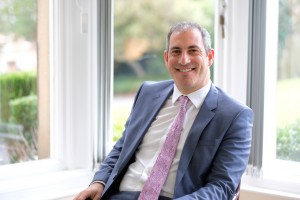 Kevin Shotton heads up the Clive Owen LLP audit department as the Audit Compliance Partner.  Kevin ensures that clients receive a high quality, efficient service for their compliance work, whilst also acting as a sounding board for any issue's clients are facing. He also oversees the payroll and furlough departments.
He has worked with clients in a variety of sectors including retail, oil and gas, education and technology.
Kevin originally qualified with Clive Owen LLP in 2005 and then moved to a Big 4 firm. He found that he missed the close client interaction and so returned to Clive Owen in 2012 as a Director and was made Partner in April 2015.
He is a member of the ICAEW and a Director at St Johns College Durham and Yarm School.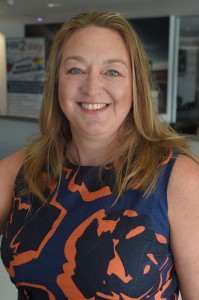 Nicky has experience across a variety of sectors and business types. Nicky brings a unique blend of professional expertise which is delivered in a pragmatic and action focused way delivering quick, sustainable results.
Nicky had enjoyed a leading career in HR over the past two decades, including operating at the most senior levels in the oil and gas industry as well as a number or other private sector businesses. Nicky is CIPD qualified to Level 7 in HR and specialises in partnering with clients to create HR and people strategy which translated into profit.
Nicky holds a variety of professional qualifications in her field and is a Fellow of the CIPD.
BOOK NOW