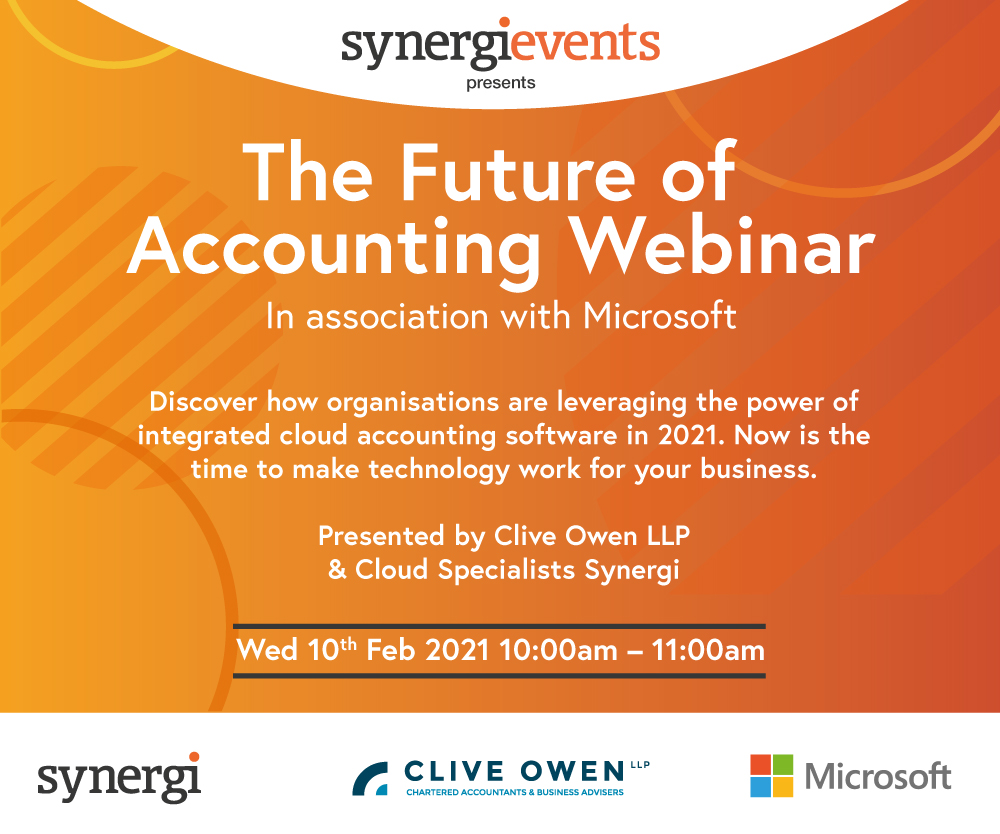 Event date: 10th Feb 2021
TIME: 10:00 - 11:00 am
LOCATION: Online
BOOK NOW
We would like you to join us, along with some industry experts, to explore the future of accounting. This webinar will give you an overview of and some insight into, the systems currently available from Microsoft.
Whether you are new to Microsoft cloud technologies or have been working in the cloud for years, this event will demonstrate how using the latest innovations can provide the essential tools your finance team should be embracing.
With an introduction from Ian Jarvis, partner in our Managed Services team, our guest speaker from Microsoft will then share their vision and strategy on the future of accounting. They will focus on Business Central and how their cloud technologies such as Power Platform, Office 365, Team and Power BI, form part of the new Digital Workplace.
Synergi will then give some examples of how the systems work together in practice which will enable you to review their capability. It should also give you some insight into how your system needs are being met currently and the integration and reporting you may need to consider going forwards.
Outline Agenda.
The webinar will cover;
Ian Jarvis, Partner Managed Services, Clive Owen LLP
Welcome and introduction
 Justin Short, COO, Synergi.
Introduction to Synergi and their provision of Microsoft cloud technologies
Andrew Wyld, EMEA Dynamics 365 Specialist, Microsoft
Keynote speech Microsoft Vision on digital accounting and how to embrace their new technologies.
Lee Mills, Dynamics Practice Lead – Synergi
A practical demonstration on how Microsoft Business Central Accounting can bring together your organisation and start your digital transformation journey
There will also be an opportunity to ask the presenters questions at the end of the session.
BOOK NOW