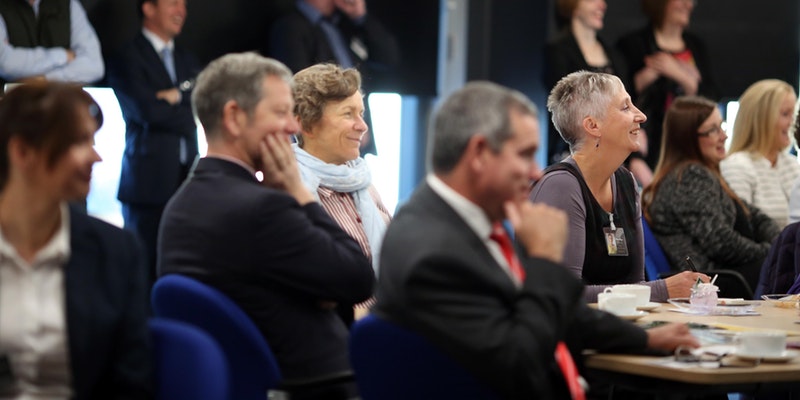 Event date: 20th Feb 2018
TIME: 8.30am - 11.30am
LOCATION: The STEM Centre, Middlesbrough College, TS2 1AD
BOOK NOW
Invest in Middlesbrough invites you to join us for this finance and business event in association with Clive Owen, a regional firm of Chartered Accountants & Business Advisers that offer owner-managed businesses proactive advice, ideas and solutions.
This event is a great opportunity to find out what funding and grants are available to grow your business and how to manage future growth. Given the risk of cybercrime and the increased threat it poses to business the final topic will show examples if the types of cybercrime businesses may face and how they can mitigate against this risk and protect themselves.
The following content will be covered throughout the morning:
Funding Growth
This initial session will cover the types of investment available to facilitate growth and show how they may fit within the lifecycle of the growing business. From secured and unsecured loans to equity investments, we will look at the opportunities and pitfalls associated with each.
Tools To Manage Growth
The Clive Owen LLP experts will discuss ways to use management information to monitor and control key drivers for growth. In particular, we will focus on the tools necessary to control cash, the lifeblood of any growing business.
Grants
The Clive Owen LLP grants advisory team has helped hundreds of business secure grant funding totalling over £175m in the past five years. The grants experts will cover the types of grants and grant providers available in the Tees Valley and share top tips on accessing funds.
R&D /Innovation Tax Credits
Research and development is about much more than people in white coats undertaking lab work. In our experience businesses across almost all sectors of the economy undertake R&D activity and this could qualify for tax relief. Our tax specialists will identify qualifying R&D activity and offer some advice on how to capitalise on the tax relief opportunities.
Cybercrime
This topic is led by Lee Huck, Director of Clive Owen Technology Services who will give an overview of cybercrime to help you recognise the threats. He will give some real-world examples to clarify the types of cybercrime your business may face and how you can mitigate risk and implement the right protection. It will also touch on the potential cost of Cyber Crime, how you might be able to insure against it and how you can set up cost-effective technology solutions to reduce the risk and protect yourself. He will cover how you can raise awareness of the threat within your organisation with simulated Cyber-attacks to test knowledge.
BOOK NOW